Santini X IRONMAN, the new co-branded collection developed with professional triathletes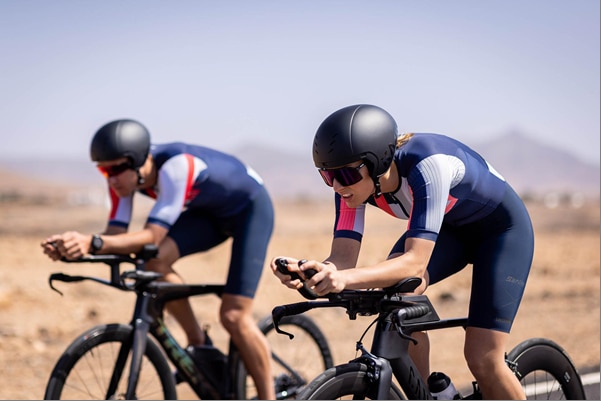 Santini, a benchmark brand in the technical cycling and triathlon clothing sector, presents the new Santini x IRONMAN collection.
Developed in collaboration with professional triathletes that contribute to fine-tuning the Italian company's products, the new collection is designed for those who challenge their own limits in the competition that represents, more than any other, the highest aspiration for a triathlete: the Ironman.
two new lines
There are two developed lines, both with evocative names.
Aahonui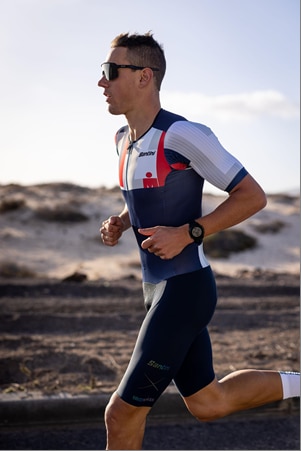 The Hawaiian word aahonui means patience and perseverance, qualities that characterize all triathletes who face IRONMAN competitions, to whom this collection is dedicated.
The line It is composed of a body and a cycling set, in a version for him and for her, made with light, quick-drying fabrics with aerodynamic characteristics.
The Viper Bodysuit, subjected to tests in wind tunnels and developed in collaboration with the triathletes of the Santini team, presents a combination of two fabrics that allow maximum aerodynamics.
Trophy by Sitip, which is light, breathable and dries quickly, and the Swan Warp fabric used in the sleeves.
The external support area of ​​the chamois on the saddle features a grippy fabric that allows you to maintain a constantly stable position on the saddle.
viper has chamois IMG, specifically conceived for the triple discipline and made with Tower Gel by Nicolini.
The structure of this gel is made up of small "towers" that are higher in the area of ​​the seat bones and thinner towards the edges of the chamois, to better absorb impacts.
It is a very light chamois –weighs only 52 grams–, fine and flexible and quick drying. It does not absorb water and guarantees greater breathability than normal gel.
The bodysuit, as well as the cycling outfit from the Aahonui line, is presented, in the men's version, in nautical blue with red and black details, and in the women's version, also in nautical blue, but with grenadine and gray details, in various shades and cuts.
ika ika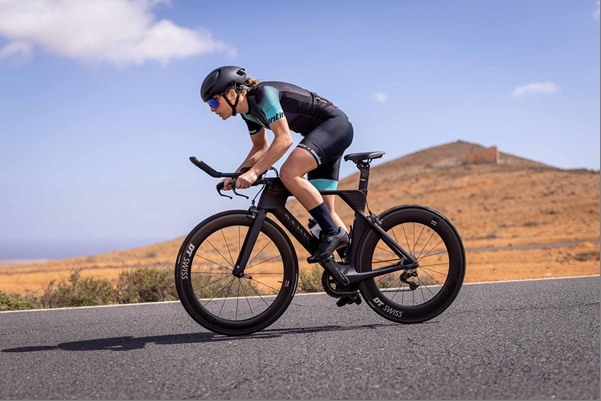 Ika ika, in the Hawaiian language, means strength and power and the Santini line shows this load in the choice of colors: red and black for men's clothing; water and black for women.
The star product of this line is the Bodysuit Sleek Short Sleeve. A long-distance bodysuit with a mesh hip area to ensure maximum breathability.
Also available are a sleeveless bodysuit, a triathlon two piece set and a cycling kit.
The Santini X IRONMAN collection will be available from April 26 in the place santinicycling.com and in the best specialized stores.