Articles Sports equipment
Find your rhythm to return to the 'outdoor' sport with this selection of technical footwear from skechers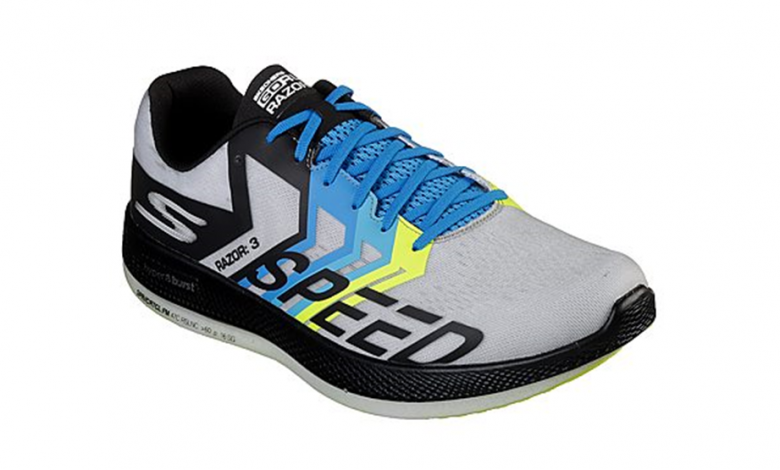 The conditions of confinement begin to relax and it is time, with caution and responsibility, to get ready to get the best out of ourselves by doing sports on the street.
And just as to achieve this objective, it is essential to equip yourself with a mask, hydroalcoholic gel, keep your distance and observe hand washing, among other measures, it is not less important to have the best sports equipment, capable of protecting us and providing us with the best results. .
La

Performance line
Therefore, Skechers puts at your disposal award-winning Performance line, un complete catalog of technical footwear specially designed so that you can enjoy your favorite sport with the maximum guarantees.
Whatever your level, whether you are a marathon madman accustomed to flying on the asphalt, an amateur runner wanting to excel or a person who starts 'running'
Skechers has several models to suit you, with which you can find your own rhythm and enjoy the 'outdoor' sport to the fullest.
To run and train
For those who have a real passion for outdoor sport and they longed for the moment to leave the confinement to calm their 'overalls' of continuous running and training with the wind on their faces Skechers has the best and most versatile offer of technical footwear, capable of adapting to all athletes, be they whatever their characteristics, tastes and needs.
For example, Skechers Gorun Pure 2 Men's neutral padded platform sneakers Ultra Flight® and the innovative and efficient Goodyear® rubber outsole, they are designed not only for running, but for you to achieve a really elegant running style.
Similarly, the women's model Gorun Horizon ™, also with padded platform Ultra Flight®, puts at your fingertips running in a comfortable and stylish way.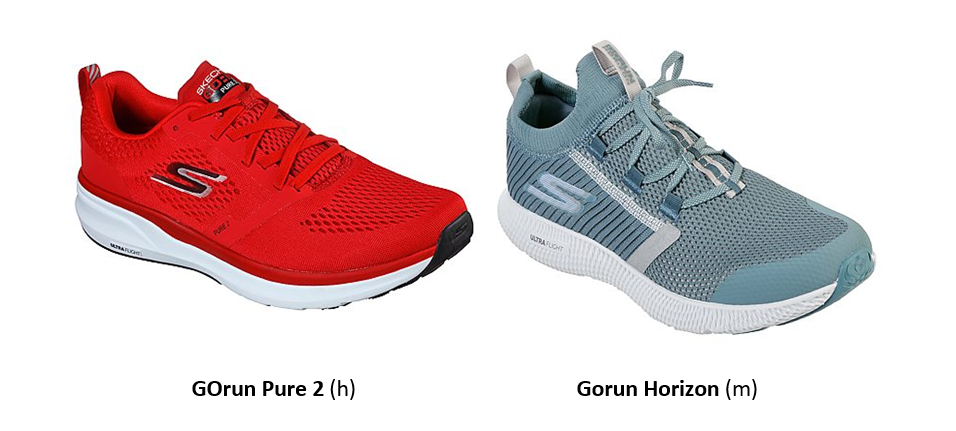 Meanwhile, the Skechers Gorun 600 ™ - Circulate They are an incredibly responsive, lightweight men's model with the perfect cushioning to successfully carry out a wide variety of workouts in the gym or outdoors.
Furthermore, in Skechers They do not believe that to get the best results you have to give up style, so they also have models like Skechers GOrun Steady ™ - Endure, capable of wrapping the most surprising technical advantages, such as the lightness and effectiveness of Ultra Go ™ cushioning and the surprising comfort of the Goga Mat ™ Air Cooled insole, in the coolest designs.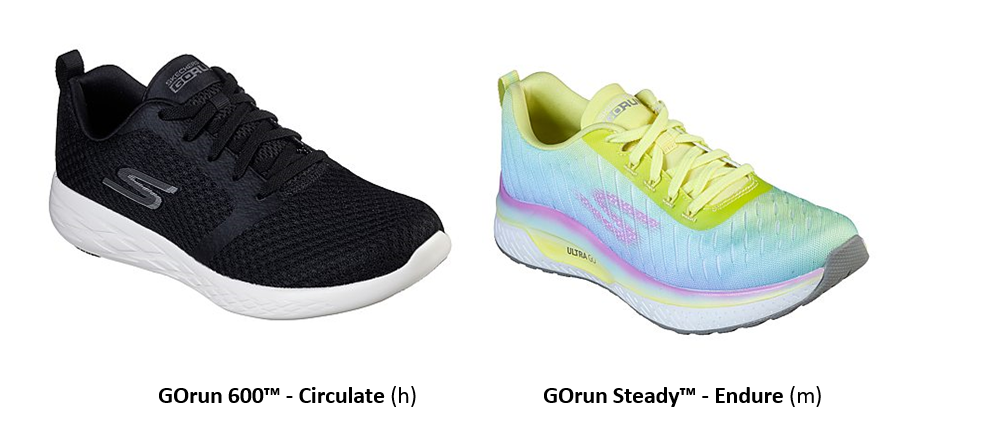 To fly
The latest generation of Skechers Performance running shoes for professionals and amateurs of the highest level already have the lightest and most resistant midsole compound that the American firm has offered to date: the Hyper BurstTM midsole, obtained through a foam process 'super critical' that creates spherical cells in a compact format.
This exclusive Skechers Performance technology gives it a unique and different irregular cellular structure than most other EVA foams on the market today.
Since its presentation, at the end of 2018, this innovative compound has continued to attract fans among the most reputable athletes and to receive recognition in the most prestigious media in the world.
If you also want to join the Hyper Burst ™ fever, take advantage of your reunion with the asphalt to try the GOrun Maxroad 4 Hyper, a model that will surprise you both for its lightness and for its durability and ability to cover many kilometers without giving you a problem .
In addition, you can enjoy its flexible and uniform transition and its incredible cushioning in both men's and women's models.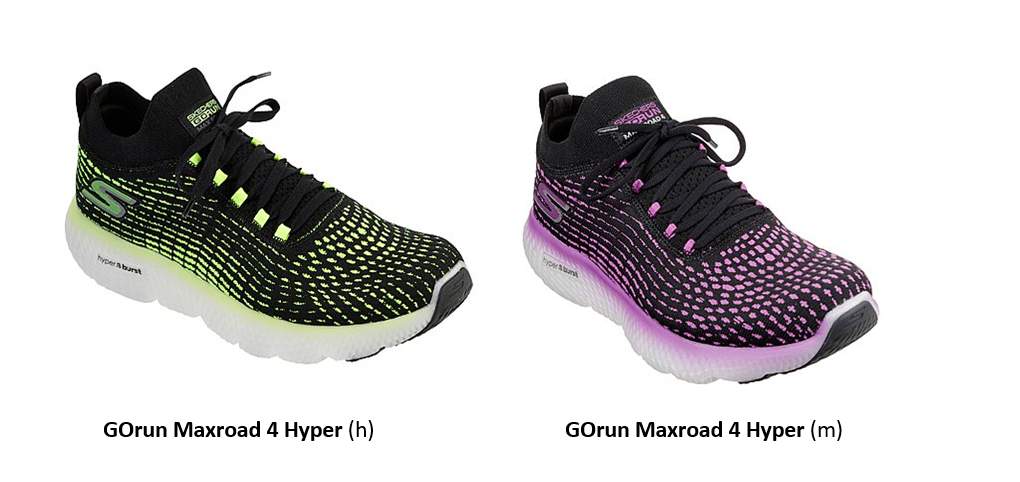 Another of your options to run on the street again with the best cushioning is the GOrun Ride 8 Hyper model, versatile neutral and lightweight shoes designed for medium or long distances.
This veteran model, the quintessential running shoe of the American brand, has been completely renovated with the new Hyper BurstTM compound in the midsole and a much more elastic 'upper' in 'knit', which adapts perfectly to the foot.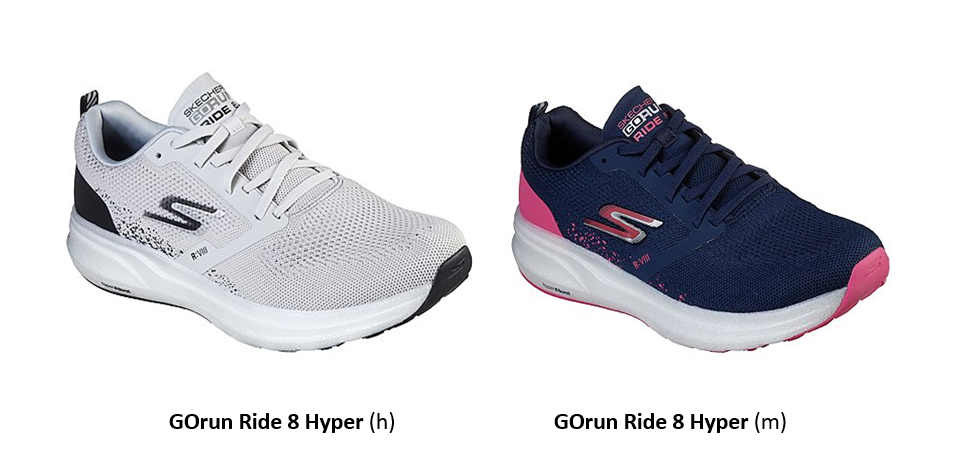 If your intention is to meet again with the 'outdoor' sport to achieve the highest speed, you need a shoe that combines Hyper BurstTM cushioning with the best support.
The Skechers GO RUN 7 Hyper ™, which was chosen last summer as 'Outfit of the Year' by 'Outside' magazine, is a shoe that stands out for its exceptional lightness and, at the same time, favors a return of superior energy in race.
With them, all runners enjoy a more flexible, comfortable and cushioned tread, achieving maximum performance in their most demanding daily runs.
One of its main characteristics is that they present a superior cut that adjusts perfectly to all the natural movements of the foot, adapting like a sock from the ankle to the instep, so that nothing limits your desire to devour the asphalt as if you were not wearing shoes.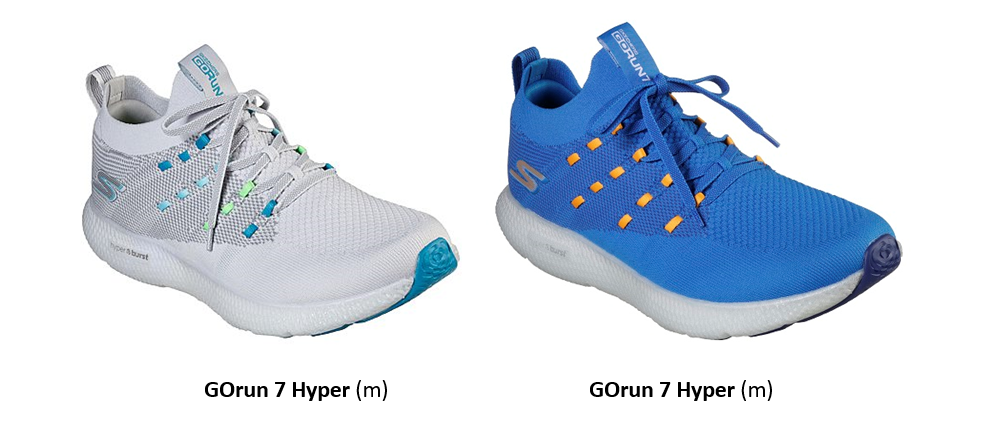 Finally, Skechers offers you one of its star models, the GoRun Razor 3 HyperTM, designed for fast training and medium and long distance competitions, which continues to receive recognition in the most prestigious media in the world
. The March / April issue of the prestigious magazine 'Runner's World' has brought the new Skechers technical shoe back to its cover, also equipped with the new Hyper Burst ™ technology, to highlight it as the best shoe of the year.
In early 2019, the American headboard also chose this model as the best running shoe, after being analyzed by 250 professional runners, who had to choose from 100 models from different brands. In addition, in its September / October 2019 edition it was highlighted as the best 'kit of the year'
Elite riders like Meb Keflezighi, Edward Cheserek and Martín Fiz have already surrendered to their qualities, dragging behind them runners of all levels, seduced by this innovative unisex proposal by Skechers capable of radically improving their performance. Do you dare to try it?