SIGMA launches the new ORIGINALS range
In 18 months it will launch more than 45 new products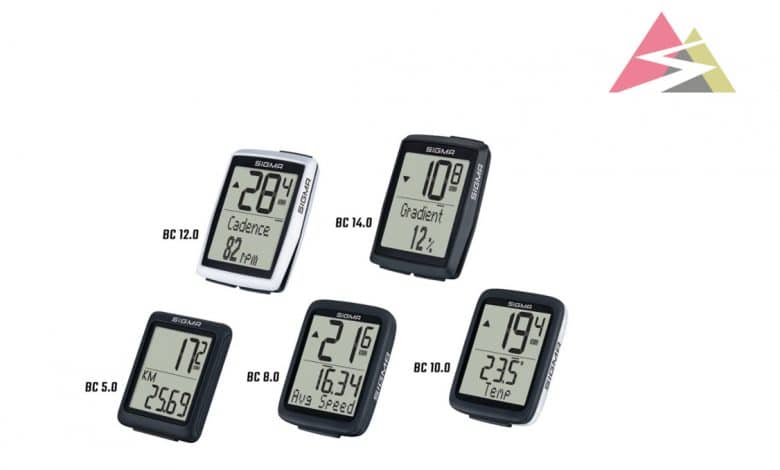 SIGMA continues its great commercial offensive with the market launch of the new ORIGINALS cycle computers.
In 18 months, the German specialist in electronics for cycling will launch more than 45 new products. «Cycle computers and SIGMA are made for each other," says SIGMA Managing Director Robin Schendel.
"Since 1982, when my father Klaus-Peter Schendel, the founder of the company, launched the first digital cycle computer in history, the Cyclecoach model, SIGMA has stood for originality in cycle computers.
These devices, inseparable from the handlebars of any bicycle, have continued to improve in recent decades. Now we are happy to launch the ORIGINALS, the new generation of classic cycling computers.
This new family has five models, with its wireless and wired variants, so that each cyclist can find their ideal cycle computer and a lot of motivation to ride a bike every day».
Thanks to the optimization of the buttons and the restructuring of the screen, the ORIGINALS are even easier to use. Despite their compact design, all cycle computers have a large and clear display.
Thanks to the extra long battery life of more than two years, cyclists do not have to worry about the maintenance of their cycle computer.
The ORIGINALS impress with their reliable data measurement and the usual SIGMA quality.
For occasional and regular cyclists on two wheels: BC 5.0, BC 8.0 and BC 10.0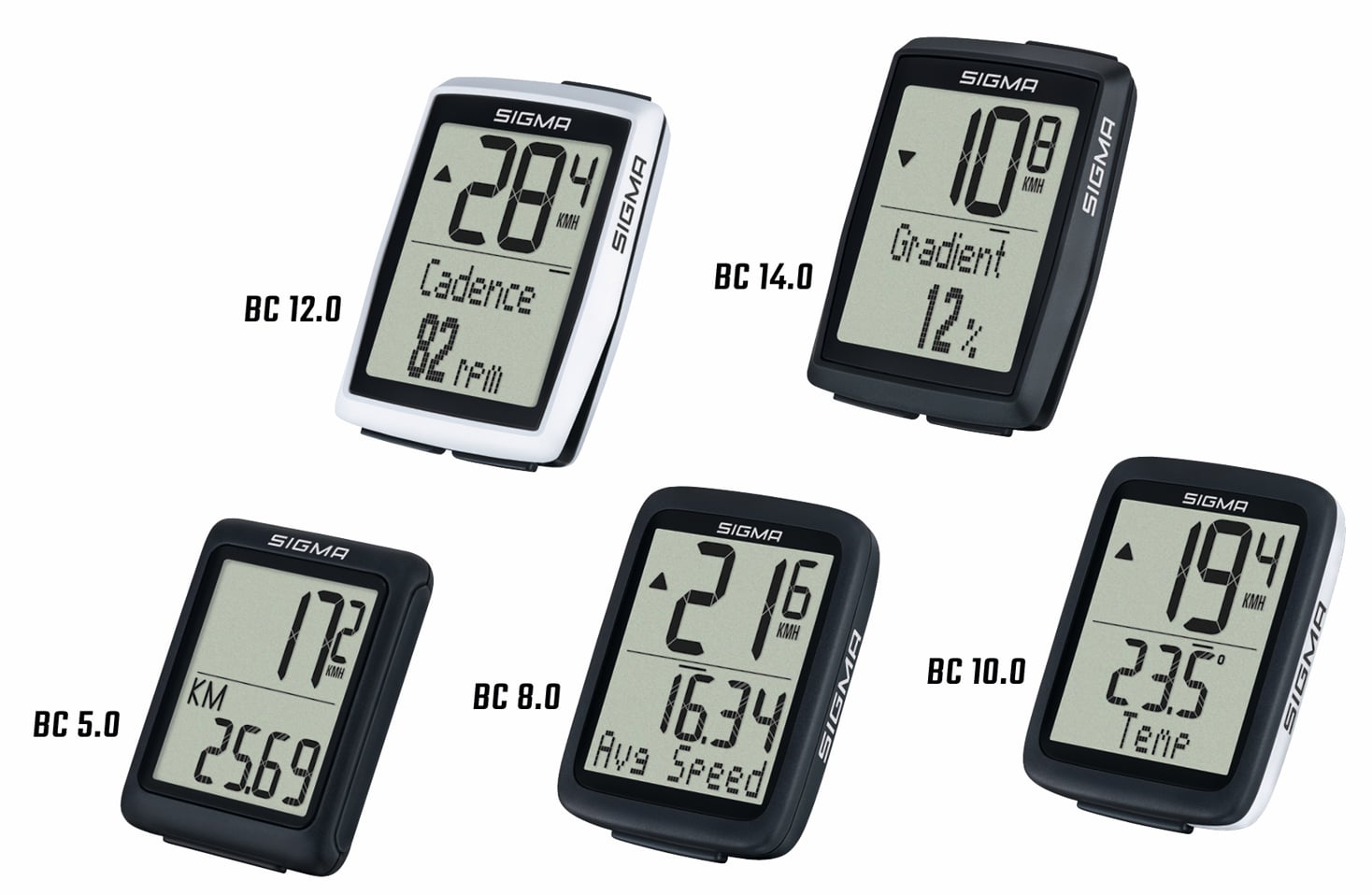 The ORIGINALS BC 5.0, BC 8.0 and BC 10.0 are aimed at cyclists who want to record the most important data of their cycling trips quickly and easily.
The BC 5.0 shows the five most important functions in the smallest possible space. The large display makes it easy to read current speed, kilometers travelled, total distance, pedaling time and time at any time.
The different functions are displayed in the form of symbols or icons. Thanks to the large button, operation is quick and easy, even while driving.
The BC 8.0 is the ideal travel companion for cyclists who, in addition to the basic functions, want to see total activity time, average speed and a comparison between current and average speed.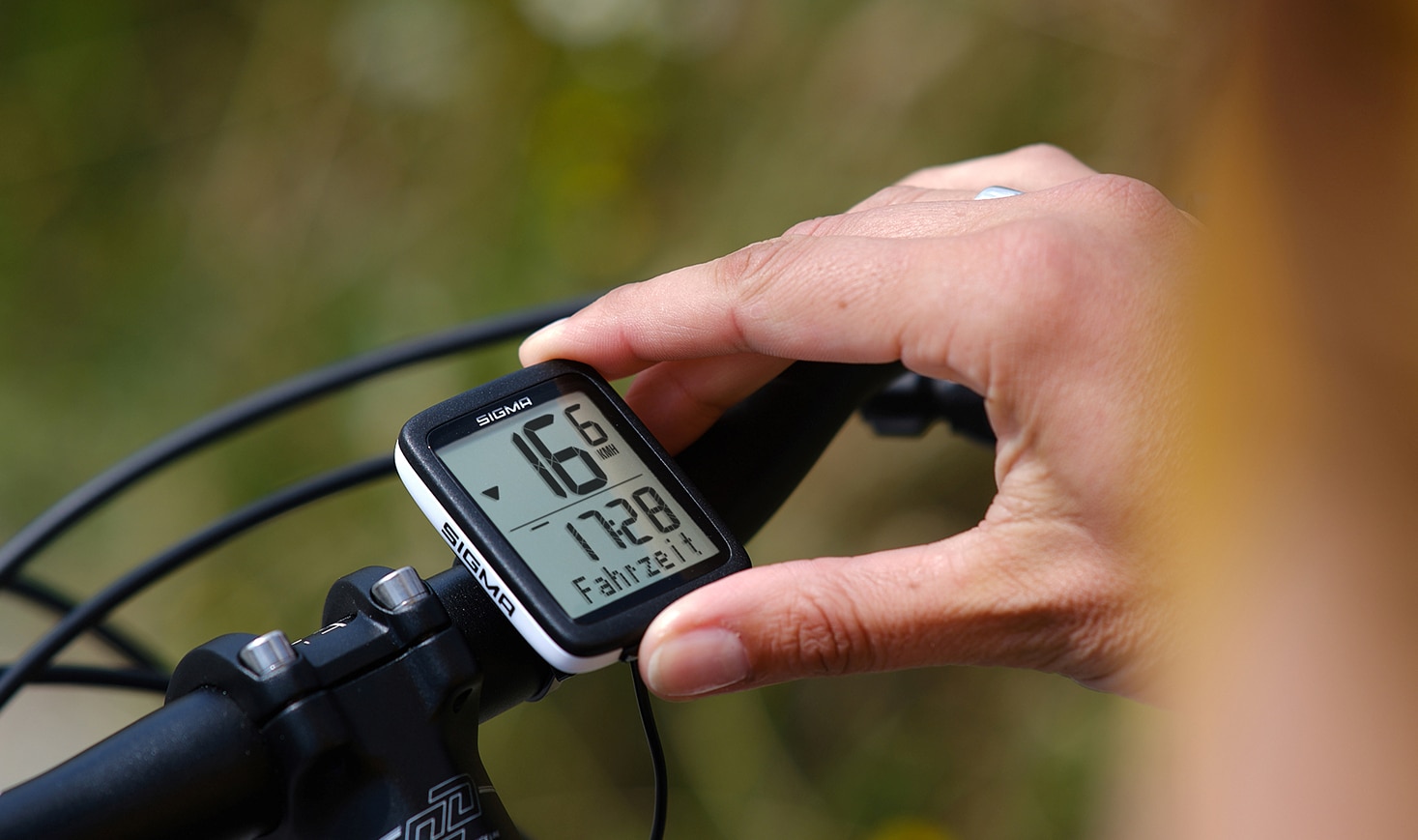 Equipped with ten functions, the BC 10.0 measures top speed in addition to basic functions and temperature, making it a perfect companion for cyclists who like to ride a little sportier on their daily commute. day.
For ambitious cyclists and data lovers: BC 12.0 and BC 14.0
Advanced and ambitious riders will enjoy the BC 12.0 and BC 14.0 models. The BC 12.0, with its twelve functions, can be used on two different bikes and records all trips made on both separately.
Its monthly summary of the total values ​​in a kind of training diary is also very practical.
With its more than 14 functions, sporty design and integrated altitude measurement, the BC 14.0 is the ideal companion for everyone who wants to go high.
Advanced altitude measurement functions include: Current Altitude, Current Drop, Ascent Altitude Meters, Total Ascent Meters, and Maximum Altitude.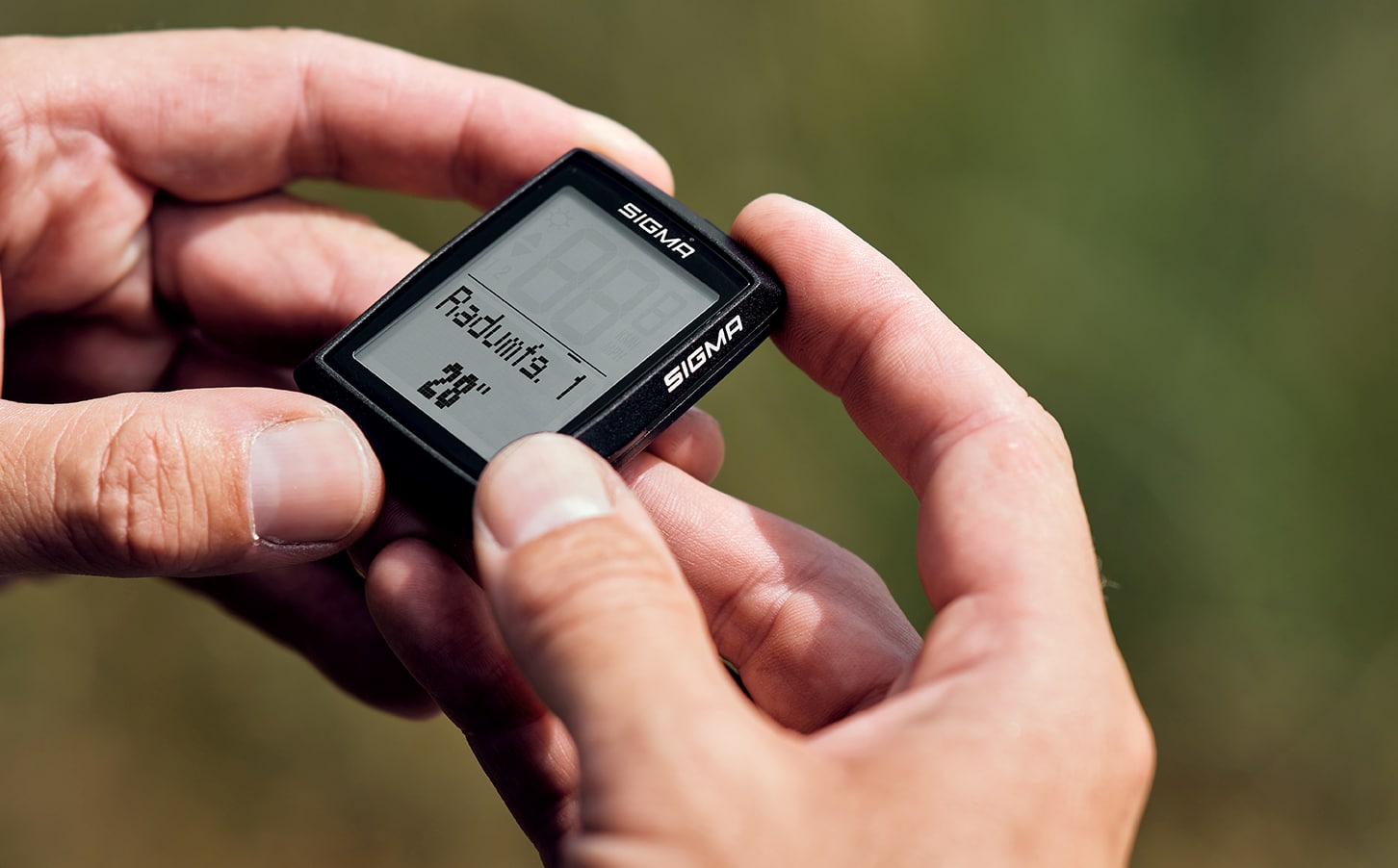 Two different bike profiles and backlighting are other very useful features.
If you don't want to miss the display of your pedaling cadence, you can choose the BC 12.0 WL CAD or the BC 14.0 WL CAD, versions that include a cadence sensor.
custom mounting
ORIGINALS bike computers mount easily to the handlebar with the help of the included handlebar mount.
Alternatively, the OVERCLAMP BUTLER or LONG BUTLER handlebar mounts can be used with the BC 12.0 and BC 14.0 models. They are available as separate accessories.
And an additional security feature: these two latest bike computer models can be attached to the BUTLER mounts with an additional theft-proof screw.
Prices and availability
The ORIGINALS cycle computers will be available in stores during the spring of 2022.
| | |
| --- | --- |
| BC 5.0 WR now available, RRPrec | 19,95 € |
| BC 5.0 WL now available, RRP | 39,95 € |
| BC 8.0 WR now available, RRPrec | 24,95 € |
| BC 8.0 WL now available, RRP | 44,95 € |
| BC 10.0 WR now available, RRPrec | 29,95 € |
| BC 10.0 WL now available, RRP | 49,95 € |
| BC 12.0 WR available from May, RRP | 39,95 € |
| BC 12.0 WL available from May, RRP | 59,95 € |
| BC 12.0 WL CAD available from May, RRP | 74,95 € |
| BC 14.0 WR available from May, RRP | 64,95 € |
| BC 14.0 WL available from May, RRP | 84,95 € |
| BC 14.0 WL CAD available from May, RRP | 99,95 € |