SIGMA launches two new bicycle headlight models
They can be found from November in stores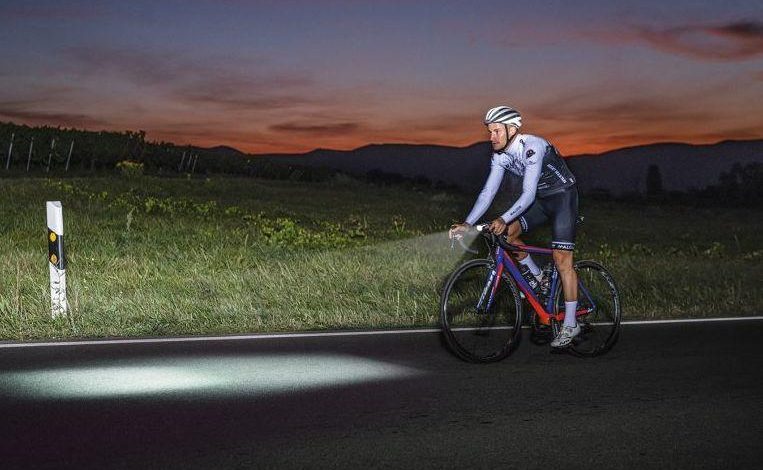 The AURA 30 and CURVE headlights, that workedBattery-powered nan and the INFINITY rechargeable battery-powered tail light will complete SIGMA's range of head and tail lights from November.
Concentrated quality: the AURA 30 headlight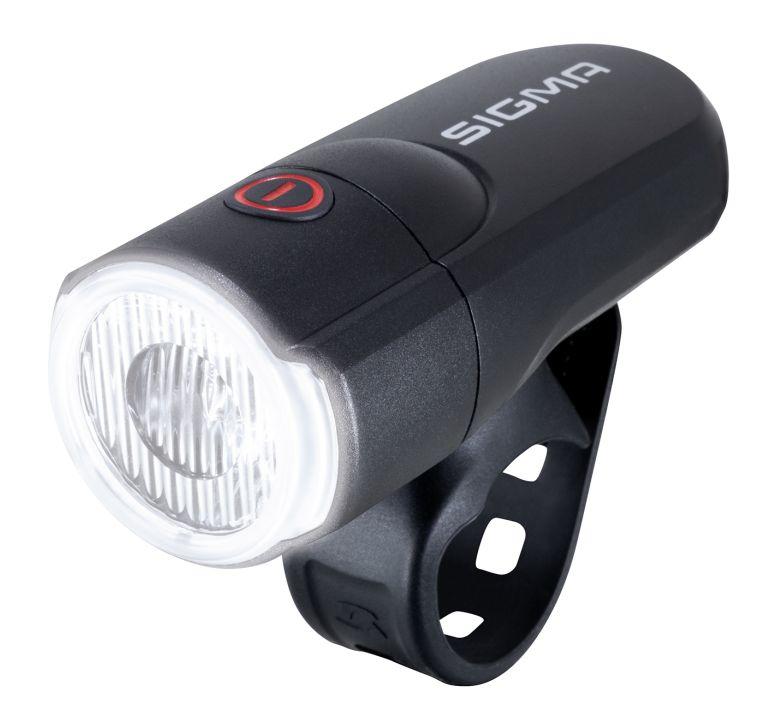 With 30 Lux and a range of 40 meters, the AURA 30 is eThe battery-powered headlamp perfect for everyday use. Its two lighting modes and a longer duration of up to 15 hours in eco mode make this lighthouse a reliable companion on the way to school or work.
Especially schoolchildren and occasional cyclists will appreciate its intuitive operation and the easy way to change batteries, as well as its reliable charge status indicator. Its compact and sporty design make it a perfect complement to our handlebars.
Thanks to its easy mounting by means of a silicone strap, it is very easy to use the AURA 30 on different bicycles. Like all SIGMA headlights, the AURA 30 complies with German road regulations.
Functional design: the CURVE tail light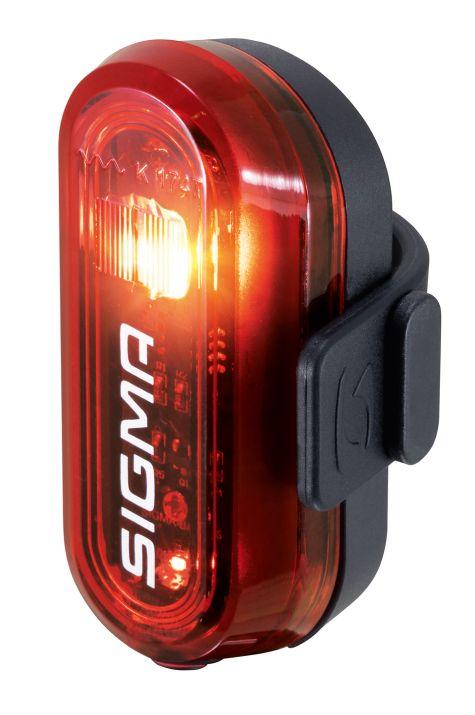 The new CURVE rear light it is synonymous with functionality combined with design. With a extreme duration of 29 hoursWith an incredibly sporty look, the CURVE makes any bike even more beautiful.
In addition, and thanks to its new lens, mounting can be done parallel to the seatpost. Thus, the CURVE is elegantly and discreetly integrated into our bike.
Su 400 meter reach provides all the visibility and safety we need in road traffic.
This rear light has a battery indicator that reliably shows the power we have. Using the included silicone straps, the CURVE can be mounted without tools on all seatposts on the market and on any bike.
Other SIGMA models
Last update: July 3, 2022 23:04
Infinite power: the INFINITY rechargeable taillight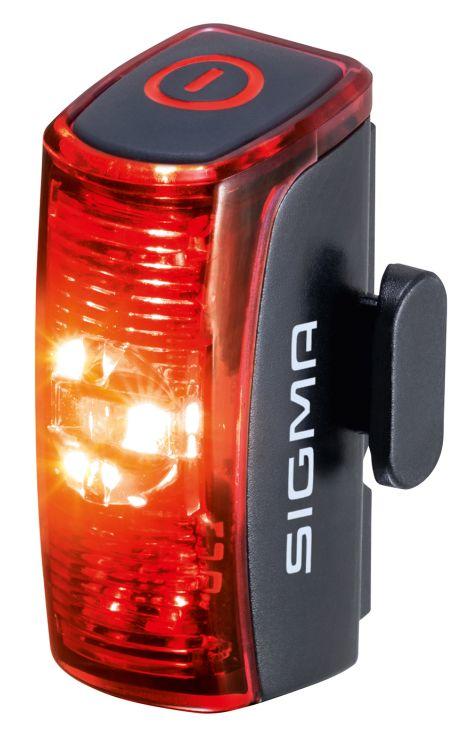 The novelties in the SIGMA range are completed with the INFINITY rechargeable rear light.
Its almost inexhaustible power and sporty design make it the perfect companion for times of year with less light.
With it, SIGMA product developers are especially proud of the duration of 16 hours from its rechargeable battery.
Not in vain it is one of the headlights approved for road traffic in Germany with one of the longest lasting batteries. A two-level indicator shows us the charging status at all times and reminds us when it is necessary to recharge.
Thanks to the Micro USB port, the lighthouse INFINITY is fully charged in two hours. It is good for the environment and for our pockets.
In addition, a new lens has been integrated into the INFINITY that allows the headlight to be mounted parallel to the seatpost.
In this way, the headlight blends harmoniously into the rear of the bike. The INFINITY, with its 25 grams of weight, dispose of a complete homologation for driving on German public roads.
Since November 2020 in specialized stores
The AURA 30 headlight and the CURVE and INFINITY rear lights are available as a set from November 2020 with the following RRPs (are supplied with batteries):
AURA 30:

14,95 Euros

CURVE: 9,95 Euros

INFINITY: 17,95 Euros

AURA 30

/ CURVE in set: 22,95 Euros

AURA 60 / INFINITY in set:

64,95 Euros