Sync your Strava routes with your SIGMA RIDE app.
You will now find all your Strava routes in your SIGMA RIDE app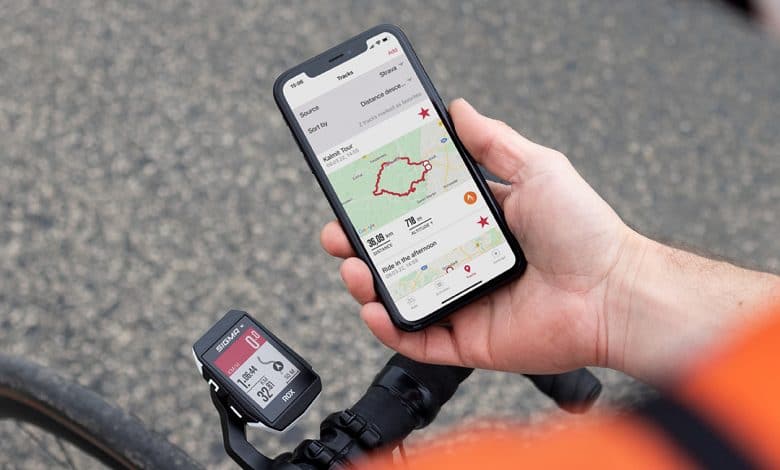 For years, it has been possible to plan your bike rides thanks to Strava, in the form of a route. Now you can also sync your Strava Routes with the SIGMA RIDE app.
Sign in with your account and all your planned routes on Strava will be displayed in the Routes section of SIGMA RIDE, in the same way that you already saw those planned with Komoot, those planned with SIGMA DATACENTER thanks to SIGMA CLOUD, or those that you had simply imported into the app, obtained online or received by Whatsapp from a friend, for example.
If you have a long list of routes, the t-classification functionIt will help you find the route you are looking for at all times.
It can show you only your Strava routes and hide all Komoot routes, for example, and it can sort all displayed routes by distance, name, or date.
Choose your favorite route by selecting the star, to automatically transfer it via Bluetooth to your ROX 11.1 EVO. And everything ready to go out and enjoy pedaling!
SIGMA RIDE App – Sensor Update
In addition to other general improvements, we also introduced the new SIGMA Sensor Update function of the SIGMA RIDE app.
All new non-magnet speed and cadence sensors can be upgraded.
Simply connect your SIGMA speed or cadence sensor to the SIGMA RIDE app and check if the sensor is using the latest firmware version. So you can be sure that you will also get all future improvements for your sensors.
SIGMA RIDE app update available for iOS (1.1.79) and Android (1.1.61)
Have you already installed the SIGMA RIDE app? If so, just check the AppStore or Google PlayStore if you already have the latest version.
For all users who haven't installed the SIGMA RIDE app yet, you can download it here: