Skechers includes its carbon infused plate in models of its performance line
A revolution in running: the Carbon Infused plate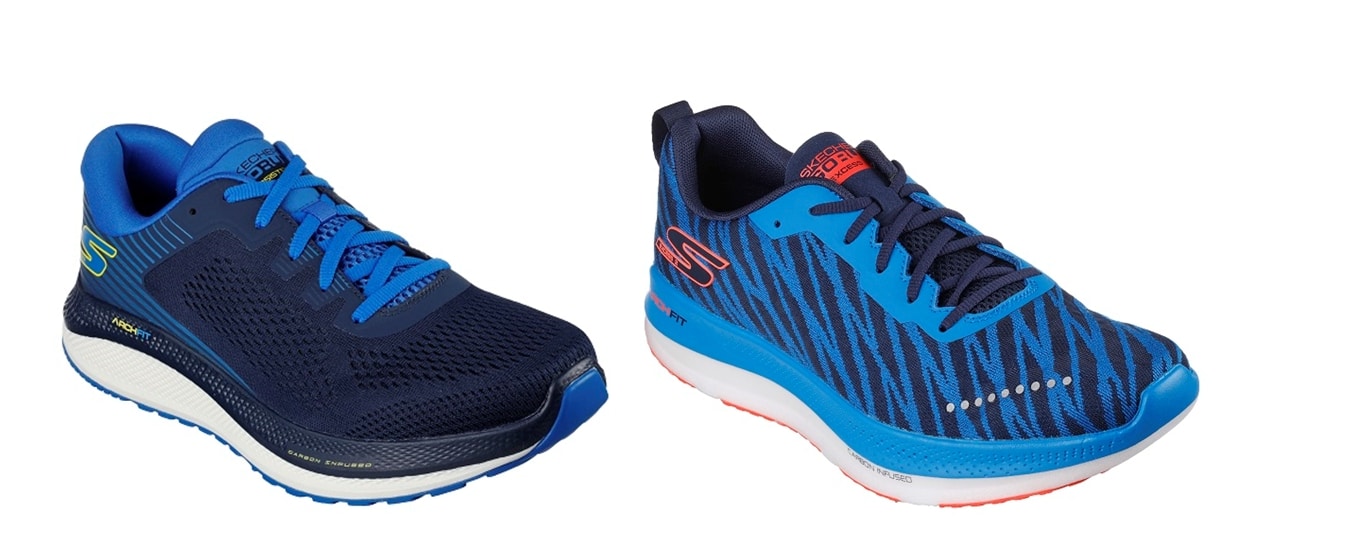 Skechers has included his Carbon Infused plaque on models from its Performance line, An application of carbon-infused pebax material in the toe box that provides stability and favors the return of energy in the race in a revolutionary way.
The plate, with a extremely high stiffness-to-weight ratio and a unique H-shaped design, it works almost like a spring, propelling the athlete to run faster and reducing muscle fatigue.
Performance on tarmac and tartan
The unique performance on tarmac and tartan of the Skechers Carbon Infused plate have enabled track and field professionals to raise their game with a more efficient, faster, comfortable and lighter running experience.
Accessibility for runners of all levels
Skechers has democratized these incredible advantages, incorporating technology into the most accessible models of its Performance line and making them available to runners of all levels.
Skechers GoRun Persistence: advanced technology for everyone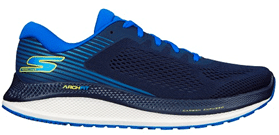 The light and comfortable Skechers GoRun Persistence, perfect for daily workouts both amateur runners and elite athletes, has added to its multiple technologies the celebrated Skechers carbon fiber plate.
With the removable Arch Fit® insole, Ultra Flight® cushioning and Goodyear® Performance sole, the GoRun Persistence is the perfect formula to improve both style and results in training and competitions.
More information on Skechers Go Run Persistence
Skechers Go Run Razor Excess™ 2: evolution and speed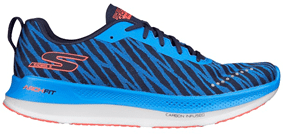 The Skechers Go Run Razor Excess™, ideal for fast training and medium and long distance competitions, has incorporated Carbon Infused technology into its most radical evolution, the Skechers Go Run Razor Excess™ 2.
This versatile and lightweight shoe is designed to get the best results in training and racing at full speed, while enjoying an ultralight experience and feeling the ground underfoot.
This neutral, responsive and highly cushioned shoe features innovative Hyper Burst® technology, durable Goodyear® performance sole, Hyper Arc® technology (patent pending), removable Arch Fit insoles and other technical details, such as its seamless tongue and its exceptionally light, resistant and breathable hypermono polyester and mesh upper.
The Skechers Go Run Razor Excess™ 2 offers superior fit and comfort even for those who prefer to run without socks.
More information on Skechers Go Run Razor Excess™ 2
Comparison chart:
| Features | Skechers GoRun Persistence | Skechers Go Run Razor Excess™ 2 |
| --- | --- | --- |
| shoe type | Neutral, well damped | Neutral, reactive, great cushioning |
| Target audiences | Amateurs and elite athletes | Fast training and medium and long distance competitions |
| Carbon Infused plate | Yes | Yes |
| Arch Fit® Insole | Yes (removable) | Yes (removable) |
| Ultra Flight® cushioning | Yes | No |
| Goodyear® Performance sole | Yes | Yes |
| Hyper Burst® Technology | No | Yes |
| Hyper Arc® technology | No | Yes (patent pending) |
| Seamless tongue | No | Yes |