Sockers becomes the official sock of Challenge Madrid 2018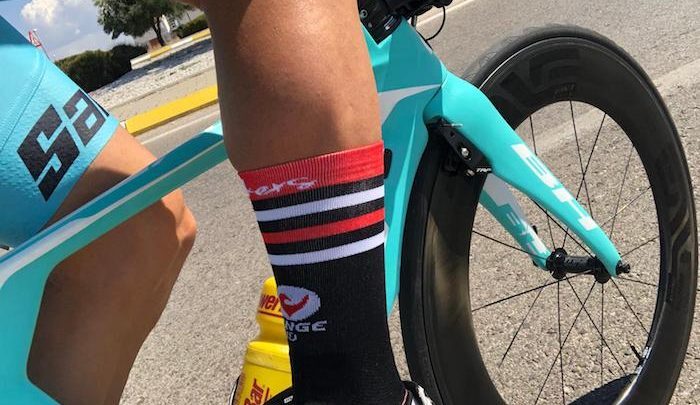 The participants enrolled in the long distance European championship will receive a pair of Sockers Top Air, with an exclusive and personalized design for the test.
Through the collaboration agreement reached between the organization of Challenge Madrid and the brand of technical socks Sockers, the triathletes participating in the long distance race will receive in their bag the runner a pair of Sockers Top Air technical socks customized with the colors of Challenge that can be used on the day of the test, since they are specially designed for cycling and triathlon.
The technology of a thread makes this model a perfect ally for athletes who spend hours in the sun or those triathletes looking for a good fit without giving up the speed of placement in transitions. The material used, Meryl, is a highly breathable anti-fungal fiber thanks to its high capacity to transport moisture to the outside and its fast drying.
"Being able to collaborate with our material in this triathlon is a reason for great joy for us. Challenge Madrid has become a classic in the most prestigious tests at national level thanks to the excellent organization and the route, special both for its beauty and its high level of demand. In addition, the goal in the 0 kilometer of the Puerta del Sol in Madrid is an insurmountable enclave. As a Madrileña company we can not ask for mores ", says Javier Carretero, co-founder and CEO of the company.
In its two-year history Sockers is already a referent within the market of technical material sports. The company, based in Madrid, is made up of a multidisciplinary team with extensive experience in the world of communication, design and online marketing who has decided to join forces to improve a fundamental product, such as sports technical socks, for the practice of highly demanding sports such as athletics, cycling or triathlon.
Further information: https://www.sockerslovers.com