Specialized launches the new S-Works Ares shoes
The brand has completely redesigned road racing shoes with the new S-Works Ares.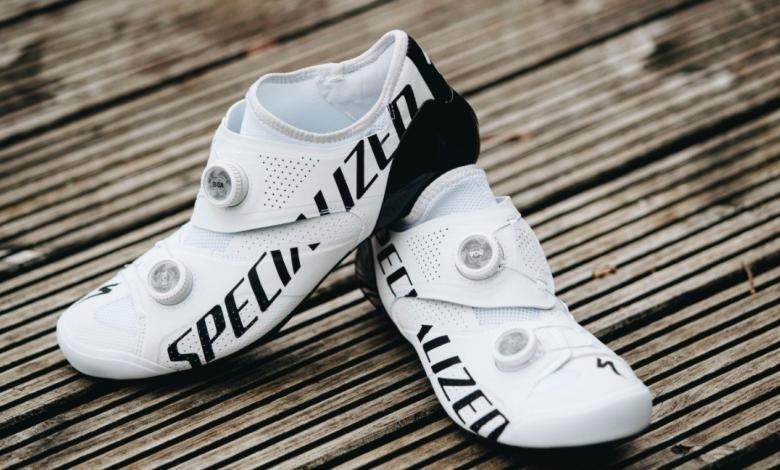 The S-Works Ares They combine the best power transfer together with unmatched comfort thanks to their novel closure.
They incorporate a greater connection in the forefoot and prevent outward rotation of the foot. In addition, allow pressure release on tendons plantar flex so you can put them on and start as quickly as possible.
New mesh closure system
The new system Dyneema® mesh closure The sock removes completely any pressure on the tendons to give more comfort.
Hours of studies and tests on power and acceleration make the S-Works Ares the best when it comes to power transfer.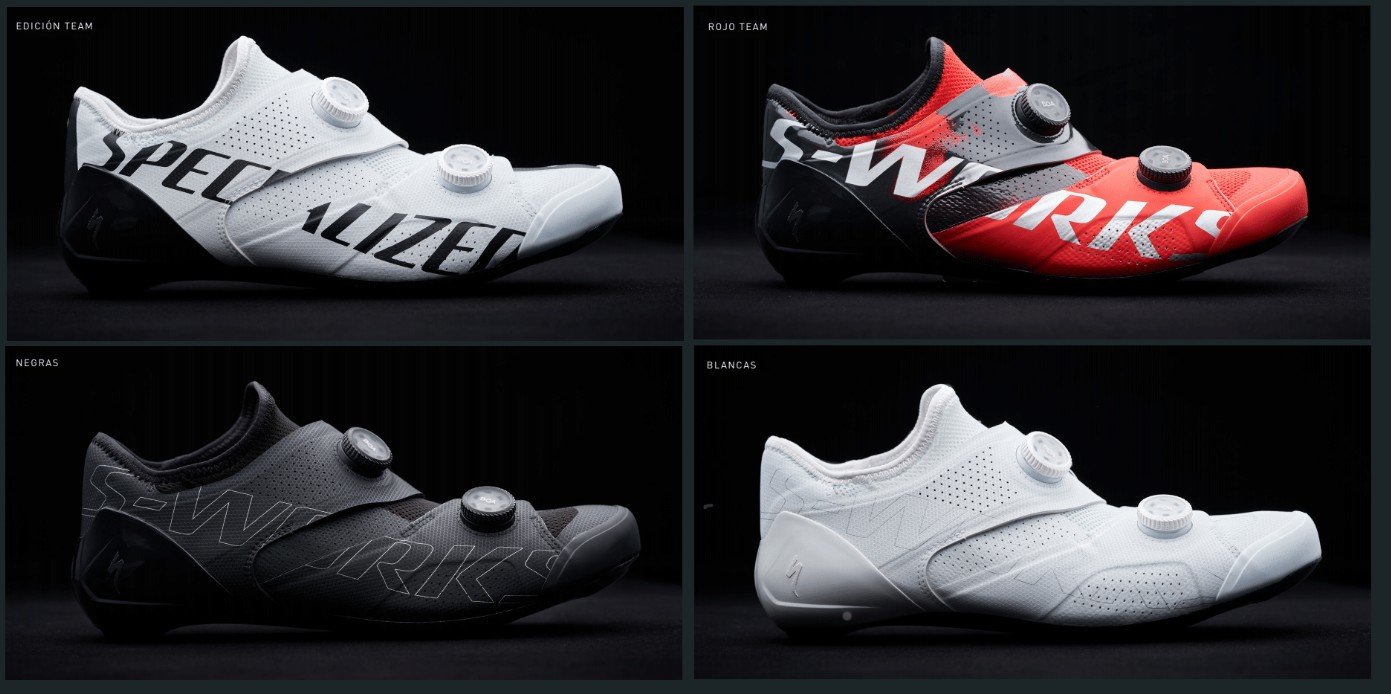 Use a technology to align the hip, knee and ankle
Another fundamental characteristic of the design of these shoes is the Body Geometry technology, with which it is possible to align the hip, knee and ankle to increase power, efficiency and reduce the risk of injury.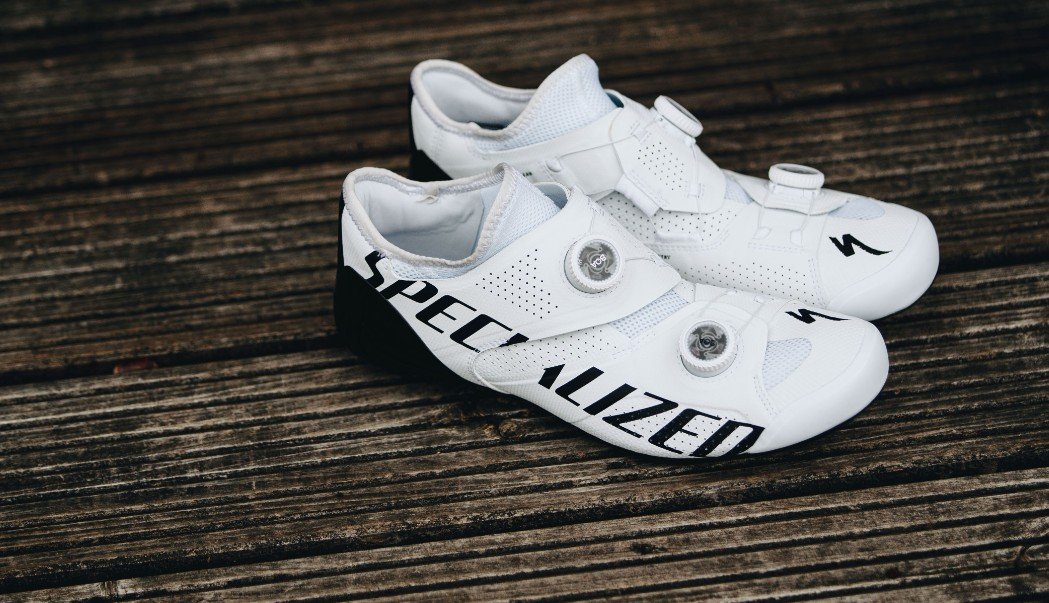 Features
The patent-pending closure design secures the foot during extreme efforts, out of the saddle, locking the metatarsals and preventing lateral rotation.
Dyneema® is sandwiched between layers of synthetic material and TPU to create zones
non-stretch for maximum connection and comfort.
Stiffer and lighter carbon sole FACT Powerline ™, maximizes energy transfer: Stiffness Index 15. •
Independent BOA® Li2 Fit system for on-the-go micro-adjustment, backed by the Boa® Guarantee.
PadLock ™ heel construction cradles the heel and has been shown to significantly improve acceleration.
Replaceable non-slip heel with internal screws for added security.
Form Fit with ample toe room for the ultimate in comfort.
The titanium alloy cleat nuts can be turned to position the cleats 5mm rearward and will fit all main 3 hole road pedals.
Approximate weight: 220g (1/2 pair, Size 42