Speed ​​Concept, Trek's triathlon bike
The Speed ​​Concept is a triathlon bike designed to be the fastest in its class.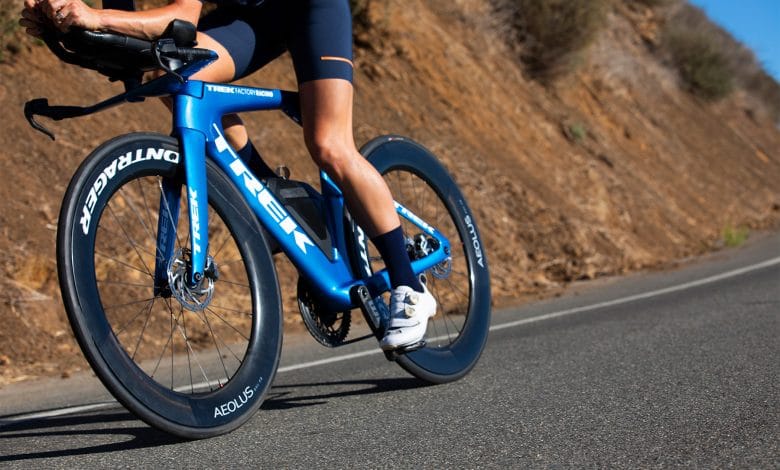 More than a decade ago, in 2021, the Speed ​​Concept took the triathlon world by storm, revolutionizing the bicycle industry and presenting itself as the first real superbike in this discipline.
After many years of research and development, Trek has introduced the third generation of the Speed ​​Concept, lor that it represents the beginning of a new era in terms of aerodynamic design and integration that helps triathletes set better times, both in the cycling event and in the run.
Even more aerodynamic frame
The frame of the Speed ​​Concept, from the fork to the head tube to the seatstays, has been carefully designed for maximum aerodynamic advantage, and is 180 grams lighter than the previous model.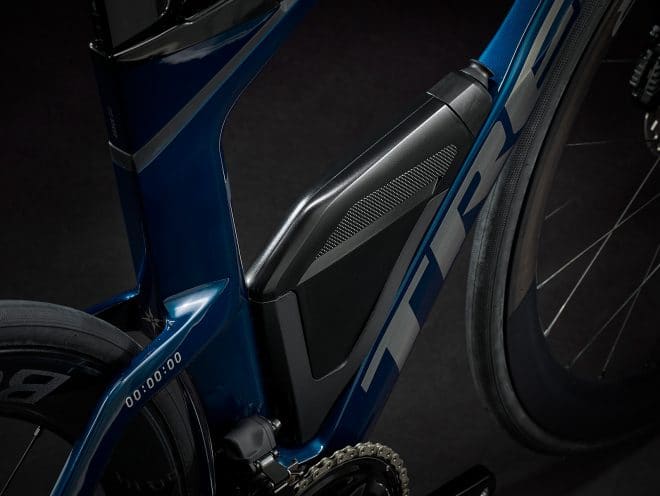 IsoSpeed ​​technology to maximize comfort
We've moved the IsoSpeed ​​pivot forward to match the ttendency of triathletes to put on weight, This allows you to take full advantage of the absorption properties of IsoSpeed ​​that minimizes fatigue so you can pedal and run faster and with more energy.
Integrated storage and provisioning systems
La carbon fiber and the aerodynamic shapes of the tubes are not the only factors that make you faster.
That's why they were created more streamlined and intuitive storage systems so you can stay hydrated and recharge your batteries while you pedal, like the bottle located between the handlebar extensions, the aerodynamic drum ofl down tube, the solution of storage integrated in the horizontal tube (bento box), without forgetting the discreet cCompartment for the anti-puncture kit.
Find the perfect fit
The Speed ​​Concept features a wide range of settings and customization options with the aim that a wide range of cyclists can quickly and easily set up the bike and enjoy the perfect fit.
Plus, we've made it easy for you to maintain your Speed ​​Concept setup during bike transport, so you no longer have to worry about misadjustments ruining your ride. In fact, you can make all the important adjustments with just a few Allen keys.
The Speed ​​Concept only available through Project One, our bike customization program, where you can choose the model, paint and components to design the triathlon bike of your dreams. You can place your order at any of our stores in the Trek dealer network.