Tacx Neo Bike Plus the trainer from Garmin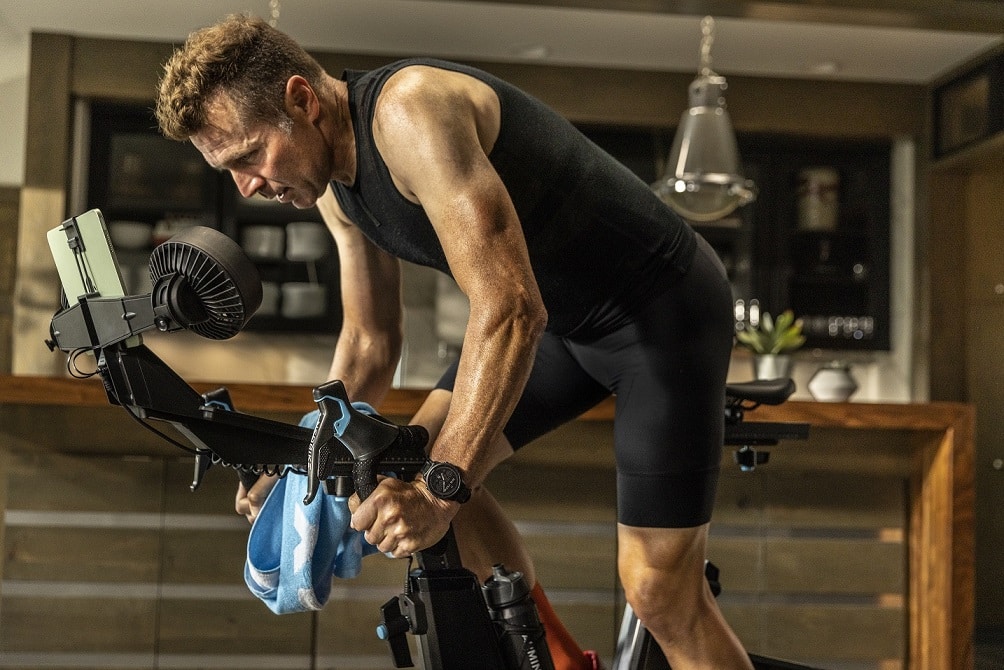 Christmas is the time for family reunions, special requests and wishes to fulfill. Something that, in the case of athletes, translates into gifts that combine practicality, versatility and new sensations to continue overcoming their challenges.
If your main passion, or that of your relatives, is cycling, Garmin has a proposal that will exceed many expectations and leave the recipient speechless.
Because we suggest a novel and ideal solution, not only to include it in your Christmas gift list, but to become a great ally during the rest of the year: Tacx® Neo Bike Plus.
home training with Tacx® NEO Bike Plus
Belonging to the family of smart bicycles from tacx®, it is an intuitive and silent solution that has been designed to simulate, indoors, outdoor routes in the most realistic way possible.
In addition to providing advanced training and performance metrics like power, speed, and cadence, it's designed to make any indoor stage feel as realistic as possible.
This is possible, among other virtues, thanks to the change gear at the touch of a finger via redesigned programmable shifters for Shimano, SRAM or Campagnolo.
Also, it allows you to experience the sensation of rolling on different surfaces such as cobblestones and gravel when combined with the Tacx Training application or compatible third-party applications.
While the dynamic inertia It helps maintain a sense of forward motion based on speed and grade, and downhill driving can be accurately felt thanks to its downhill simulation when connected to an external power source.
Also, it is able to measure the position of each leg, which helps to better analyze the pedaling technique and develop a more effective pedal stroke and provides a precise measurement of power of 1%, plus speed and cadence, giving cyclists a clear picture of their performance.
Su balanced design It is another plus, because it guarantees maximum stability, being one of the quietest indoor solutions for cyclists on the market and is ready to perform any sprint, up to 2200 watts.
In addition, users can train for outdoor climbing or increase the intensity, through the simulation of climbing realistic slopes (up to 25% slope).
Fully adjustable, is designed so that various athletes at home can enjoy it, since it incorporates five different crank lengths that provide a precise and personalized fit, and both the slim seat handle and the handlebar stem can be adapted to the millimeter. Even the integrated interactive fans They are automatically controlled by the rider's power or heart rate.
Workouts connected to another level
With a built-in 4,5-inch screen and two USB chargers, Tacx NEO Bike Plus allows cyclists to enjoy the app Tacx Training and other popular training platforms from your smartphone, tablet or laptop, and even track your performance via a bike computer Garmin Edge®.
With a Premium subscription to the Tacx Training app, they are further immersed in the indoor training experience with the possibility of accessing more than 250 high-quality real-life videos of scenarios from around the world.
Similarly, users will be able to join exclusive "Ride with the Pros" challenges with videos from Garmin-sponsored teams.
Riders also have the option to follow structured workouts, compete with live opponents, upload GPS data, ride with 3D maps, and much more.
And after the rides, the data is stored in the app Garmin ConnectTM, to view the statistics and maps or the analysis of the progress from anywhere.
More information https://www.garmin.com/es-ES/p/734868