ASICS NOOSA TRI13 TEST
"Performance and design, the strengths of this new model for the triathlete"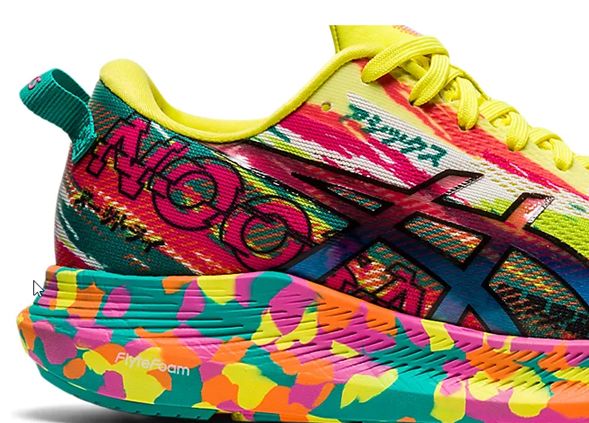 From the NOOSA "saga" of the renowned running brand ASICS, this 2021 comes the new model ASICS NOOSA TRI13 designed for the triathlete.
With performance improvements over its predecessor, thanks to its system GuideSole Helping to "propel" each stride, as well as a smaller drop of only 5mm, this model is presented as an excellent option for "light" pace and weight runners.
With 4 "showy" designs To choose from, all of them full of colors, NOOSA TRI13 is designed for the triathlete with a neutral tread and mainly on asphalt.
Model: ASICS NOOSA TRI13
Rhythms: less than 4.30 km preferable
Recommended weight: <75 Kg
Shoe weight: 240 gr size 43
THIS IS THE SOLE OF NOOSA TRI13
Thanks to the system "FlyteFoam "one of the fundamental elements of the ASICS "speed" series, the new NOOSA TRI13 are lighter than their predecessors also counting on reinforced fibers that offer greater reactivity while providing optimal cushioning for each stride.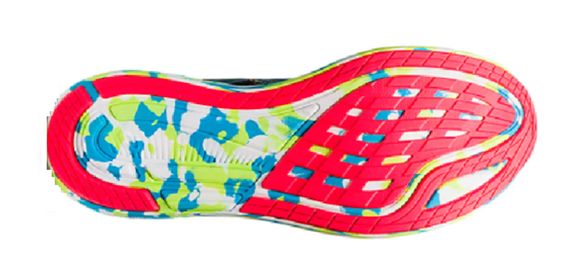 This model has assole of little flexibility with respect to others of the brand, something that ASICS has mortgaged in its TRI13 version in order to offer the system "GuideSole" that guarantees better biomechanics in running, let's say that when you stride it propels you forward.
YOUR FABRIC
Of course, the most striking thing about the shoe is the color of its sole and its fabric that does not go unnoticed in any of its 4 options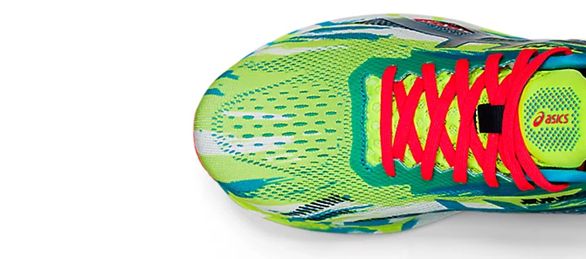 But not only stands out for this, but also for the material that composes it of double layer called "Enginereed Mesh" that ensures great breathability.
The new TRI13 have a very thin tongue that is attached to the structure itself of the shoe, making it not move and that it is faster and safer to put on and take off.
In the heel area we can find a soft area that offers great comfort especially for long runs.
ALL ARE ADVANTAGES FOR THE TRIATHLETE
In addition to the bright and bright colors that characterize NOOSA triathlon models, ASICS has thought of all the details!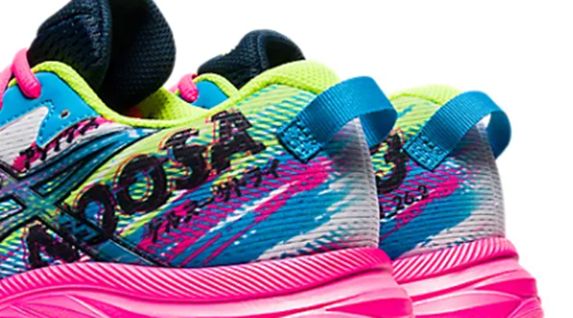 Puller on the rear to facilitate transitions to be able to put them on and take them off quickly and safely (Duathlon and / or Triathlon)
Fixed tongue, Thanks to its subjection it is we would say "impossible" that it can move.
Breathability of its fabric which is appreciated when competing with high temperatures.
Reactivity, which facilitates the reactivity of the stride, something very appreciated especially when we get off the bike to start the race on foot and that helps our calves and soleus to be less loaded in long runs
And of course Rubber bands for the transition! In addition to the usual laces, you can also find the rubber bands in a small bag inside the box of the shoes themselves.
Finishing of seamless inner mesh to be able to run without socks and thus save time in the transition
FOR THE ENTIRE FAMILY
In addition, ASICS has thought of the whole family, that is why it has designed colors for both girls and boys, as well as for the little ones, where we find the model with velcro closure.There are no excuses for the whole family do triathlon!
https://www.asics.com/es/es-es/search/?q=tri13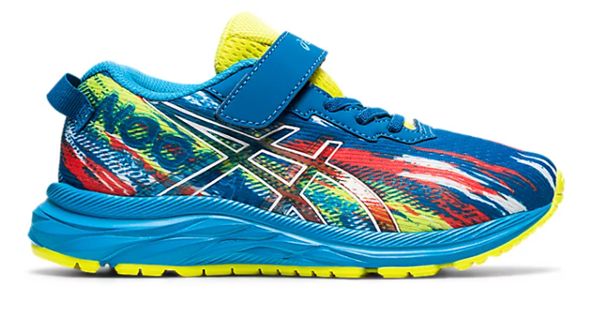 OUR SENSATIONS
A shoe with great reactivity that makes the "smoothest" race.
This is undoubtedly what has attracted our attention the most, we would say that the sensation when starting to run has been like a "seesaw" that propels you forward, thanks to its "Guidesole" system that we mentioned before, which offers great reactivity .
Of course we loved its design and especially its fabric, soft and breathable.
Regarding its durability the feeling is that the sole can go many kilometers without wearing out, but not so its fabric, which being so thin and breathable is perfect for asphalt but not recommended for areas with branches where it could catch and tear.
An excellent choice for this triathlete profile of medium / high rhythms, with good technique and asphalt runner mainly.
TASTING SCORES
Performance 10/10
Reactivity 9/10
7/10 cushioning
Material 9/10
Durability 8/10
Fabric 9/10
Quality / Price 9/10
Find them in: