SIGMA Blaze Flash rear light test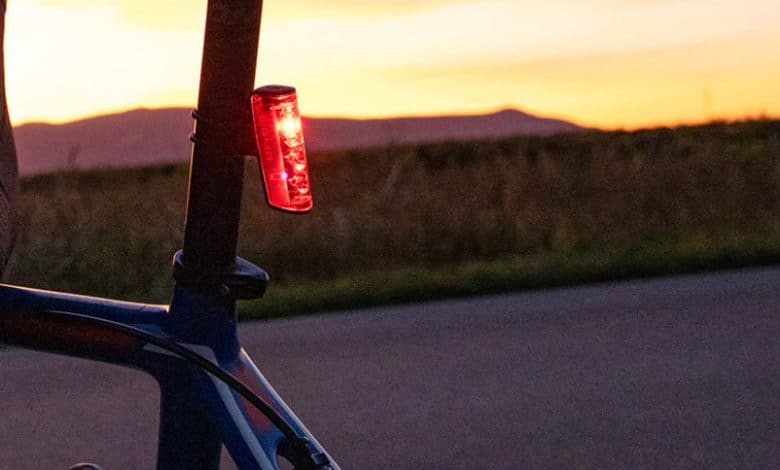 Today an accessory such as bicycle lights have become essential for any cyclist, since thanks to its great visibility it alerts other vehicles of its presence, helping drivers to reduce speed to respect the safety distance.
Sigma, one of the most recognized brands in the cycling world recently launched a new version of its rear light from the Blaze range, the Blaze flash
The main feature is that it has two flashing light modes offering even more safety to the cyclist.
From Triathlon News we have tested this version to let you know our impressions.
Features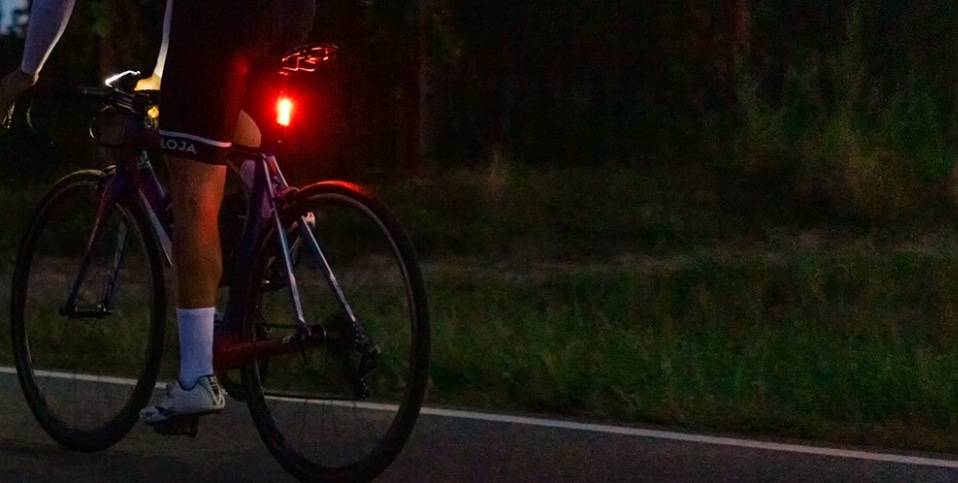 As main characteristics of the lighthouse we highlight the following
It has 3 led headlights
Integrated brightness sensor to detect day and night
Count with one acceleration sensor to detect and signal braking
2 modes of flicker
Es visible at more than 400 meters.
About 9 hours duration in continuous intermittent mode, 50 in Eco mode
What is the brake function?
This is a very cool feature since it is very useful in group rides. Sometimes when you go in a group it is difficult to know when a partner is braking, so if you carry this headlight it could help us when you are slowing down, increasing safety.
Also if it rolls alone, it is useful for drivers since it is a function similar to those of other vehicles and it can alert the driver.
Its use in day and night
In daytime mode the rear light is off, although the brake function is always activated.
The duration of the battery in this mode is very long, (almost 50 hours) since it is not working continuously.
This function turns on / off automatically Thanks to a built-in brightness sensor, which when it detects that there is no longer any light, it will automatically turn on the rear light.
This function is useful when entering tunnels or there is poor visibility, which will make the rider more visible.
In night mode, the top LED is always on while the remaining ones light up when braking.
Integrated modes

The Blaze Flash features multiple built-in modes to increase visibility and the safety of the cyclist.
To switch between one mode or another just press on the power button from the top.
Auto mode
When braking all the LEDs light up for 3 seconds
The side indicator turns yellow, allowing you to identify it.
Standard mode
The upper LED is on and the rest of the LEDs light up if deceleration is detected.
Two pulse mode (intermittent)
The 3 LEDs flash with intermittent bursts, when braking all the LEDs light up for 3 seconds in a fixed way.
This mode lasts approximately 10 hours.
Economy mode (intermittent)
In this mode only the upper LED lights up with an intermittent burst, when braking all the LEDs light up
If you use this intermittent mode, you can have up to 50 hours of use
How long does it take to load?
The Blaze Flash headlamp is charged by UISB and takes about 3 hours to fully charge.
Thanks to this charge, it can work up to 50 hours in daytime mode.
How to mount it?
Assembly could not be easier, no tools are required and it is easily installed thanks to the silicone strap that comes in the box.
Conclusion
The Blaze Flash taillight has everything any cyclist needs, low weight (22 grams), various signaling modes, a braking detection system and automatic ignition if you enter areas with no visibility such as tunnels.
Also thanks to its easy installation and strong hold we ensure a quality accessory to use for a long time on our outings.
As for its price close to € 25, it makes it even more attractive.
Official Website https://www.sigmasport.com/es/produkte/licht-systeme/rueckleuchten/stvzo/blaze-flash
€24,03
25,03€
In stock
5 New From 24,03 €

Amazon.com
Last update: July 6, 2022 10:32