HEAD Neon lycra Sleeves test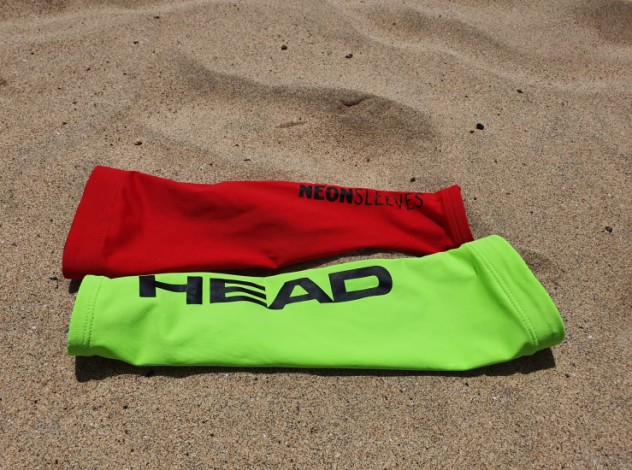 We present the Neon Lycra Sleeves, some wonderful HEAD cuffs conceived for sports that take place in open water.
The sleeves are made of flexible lycra and bright in order to provide a good adaptation to the arm and great visibility.
The objective: AIncrease visibility in open water
The hydrodynamic design, offer light protection, and increase visibility in open water, so it is especially suitable for sports such as Swimrun, open water swimming and triathlon.
Both on the upper edge, which adjusts on the lower part of the shoulder, and on the lower one (adjustment to the forearm), it presents a resistant elastic band and accompanied by a light silicone line that allows greater support and prevents it from slipping during the swim.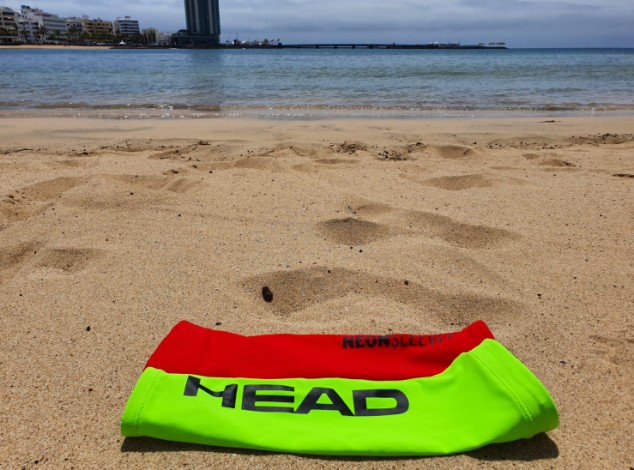 On its website it offers a wide variety of sizes depending on the circumference of the biceps, measuring this with the arm flexed. In this way HEAD ensures that the athlete can have the garment adapted to their measurements and does not include all of them in standard measurements.
To the water with the Neon Lycra Sleeves
During our sea trials with the Neon Lycra Sleeves From HEAD we have had a sensation of pressure around the support bands (wrist and upper part of the biceps).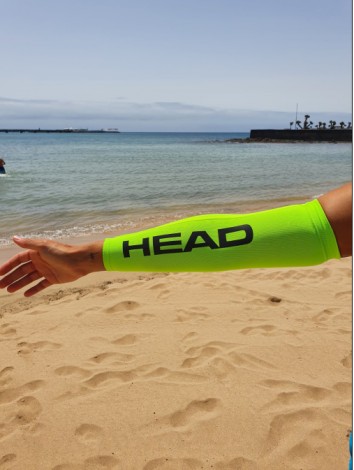 Above all, at first it can be uncomfortable, but as we progressed in the training we adapted to the feeling. We can liken it to feel of compression stockings when it comes to running.
Regarding comfort, the fact that it fits below the shoulder and above the wrist, allows total freedom of movement at the time of stroke, so it does not influence performance at all.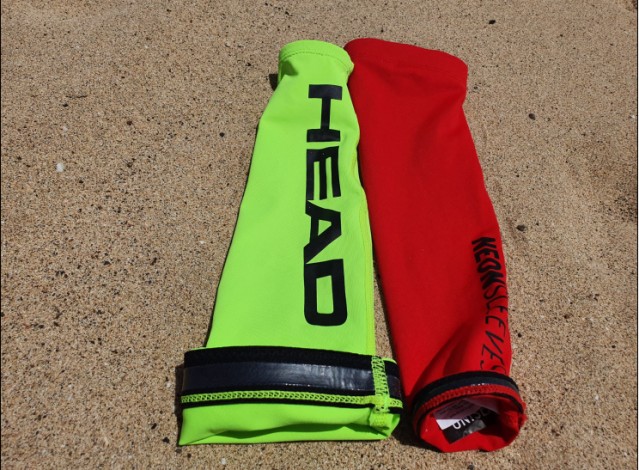 Likewise, being made of lycra they do not cause a feeling of heaviness in the stroke, because they are practically one more skin that covers the neoprene.
The use of Neon sleeves Without neoprene it is also possible, although you should be careful if you use sunscreen because it can make the silicone bands not fit efficiently.
Finally, we have verified that visibility increases in the yellow sleeve, while the red one does not gain much in this regard.
Perhaps it could be a good option to have both of the same color or to use a more striking color in the red one. Likewise, it is possible that incorporating a reflective band increases visibility with the reflection of the sun.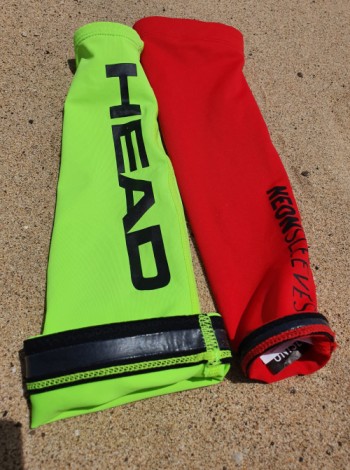 If you want to get the HEAD neon open water cuffs you can find them from € 23,40 on the web that we show you below:
https://www.deporvillage.com/manguitos-head-neon
As a conclusion to our test we can tell you the following pros and cons that we have detected the neon sleeves:
Pros
Original Design
Comfort
Wide range of sizes in both sexes
Fit and adherence to the arm
Cons
Low visibility on the red sleeve
No options to choose 2 yellow sleeves
Overall evaluation
Quality / Price: 8/10
Design: 7/10
Fit: 8/10
Comfort: 8/10
Fabric strength: 8/10