Polar Vantage V2 RED Put to the test!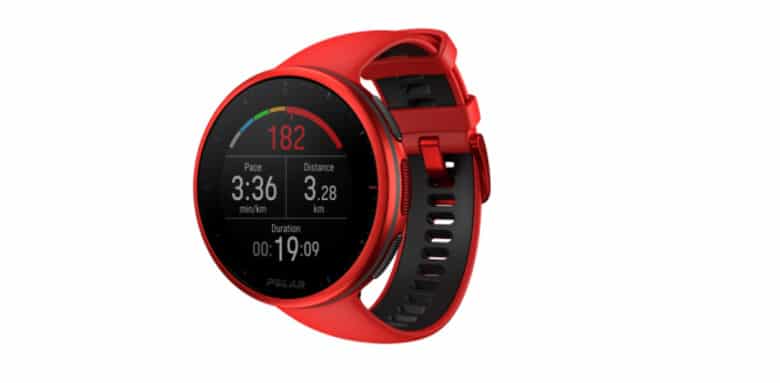 Users of the Polar Vantage V2 version will be able to update the software for free
The benchmark brand in the design and development of GPS watches for athletes surprises us with its new top-of-the-range model for the most demanding.
And it is that already in 2020 Polar surprised us with its model Polar Vantage V2, taking a step up from its predecessors: M, M2 and V.
Under the common axiom of offering maximum reliability and precision, the difference between each of its models (apart from small details of the design, weight and materials) it is based on the possibilities offered by its software, differing mainly in the number of programs, thus giving the athlete the possibility to choose depending on your needs, as well as their budget.
A model for every athlete's need and profile.
Polar Vantage V2 Red, take a step forward!
This 2021, launch Polar Vantage V2 Red with software superior to its predecessor V2, also offering V2 users to be able to update it if they wish for free.
With an elegant design with a red tone, you will fall in love at first sight, but without forgetting that what is really important is what is inside, we will tell you in detail!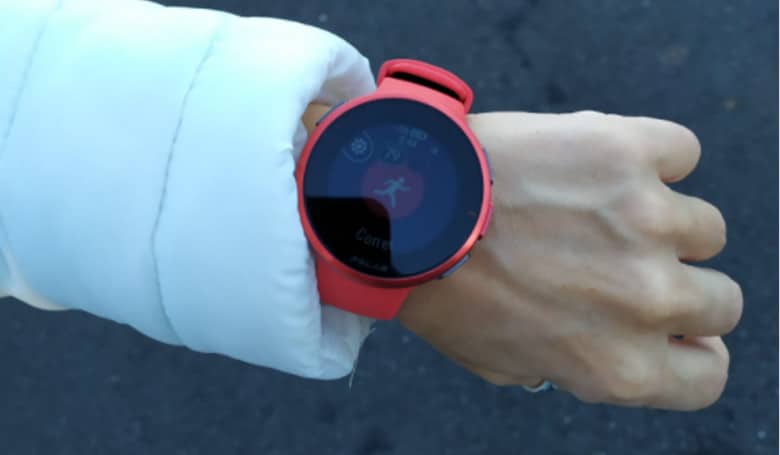 POLAR VANTAGE V2 Highlights
A few months ago we already analyzed in Triathlon News its predecessor, the V2 model, and after this test after taking a few months using it daily in training we can affirm that it is an excellent option for the triathlete.
You can read the details of the test in this link:
https://www.triatlonnoticias.com/noticias-material/review-reloj-gps-polar-vantage-v2/
In summary, these are the most notable points:
Lightness (only 52gr.) and premium materials with integrated GPS and barometer
Pulsations in the wrist
Until 100 hours autonomy
Tests performance:

Running Test: allows you to know the maximum aerobic speed (MAS), the maximum aerobic power (MAP) and the maximum oxygen consumption (VO2max) and customize your power zones, heart rate and speed
Cycling Test: shows us the FTP, power in watts, HR max in cycling and V02 Max.

Power running on the wrist
Refreshment reminder (very useful in long distance training and triathlon) Fuelwise ™
Import and follow routes with turn-by-turn directions with komoot
Records alreadyAnalysis on ups and downs Hill Splitter ™ (perfect for hill workouts)
Recovery tests

Orthostatic Test and Recovery Pro: use your heart rate and variability (HRV) data to provide recovery feedback
Leg Recovery test: helps you discover the level of recovery of your legs.

Mobile notifications and music controls
Training Load Training Load Pro ™
Swimming metrics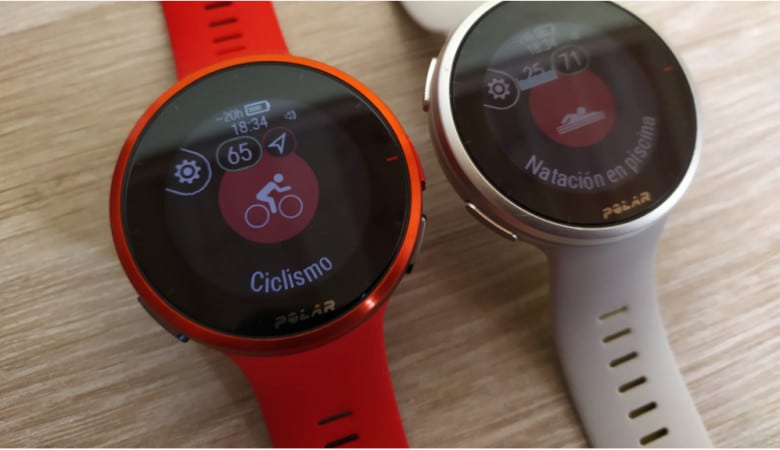 We discovered the Polar Vantage V2 software updates
Now we have in our hands the new V2 Red Edition model, being practically similar in design to the V2 model that we were talking about in the previous paragraph (only the color and appearance of its sphere with a red atom on metallic matte varies, which of course give it a touch of distinction).
They are inside where the most notable changes are by including one of software with details to take into account if you are an athlete, among which we highlight:
Altimetry profiles
possibility of change route on the fly no need to pause training
TrackBack: possibility to return to the starting point on your own steps.
Outdoor functions always available (daylight, compass, altimetry and location coordinates)
Sensor mode- You can use Vantage V2 as a HR sensor to share it with 3rd party devices and gym machines
Music screen: music controls have been added to the main screens
The good news is that, for all those who have the first version of the V2 now they will also be able to update software for free by synchronizing it with the Polar Flow app or web service and thus also being able to benefit from these new functions.
Nuestras conclusions
Very careful design and maximum reliability in data.
Of light weight and great autonomy, this model is presented as a perfect option for the most demanding athletes since it includes, from our point of view, all the functionalities you may need.
In short, a choice 10.
Q Cupping Score:
Design 10
Software 10
Ease of use 10
Autonomy 10
Price quality 10
Where to buy:
The Polar model can be purchased through the Official Site
€346,00
499,90€
In stock
5 New From 346,00 €

Amazon.com
free shipping
Last Updated: December 3, 2022 11:23