SIGMA, one of the reference brands in the world of cycling accessories, launched a new model of the ROX series, the ROX 11.1 EVO. A high performance GPS cycling computer.
With its more than 150 functions it is a perfect option for the cyclist who is looking to obtain reliable data to improve their performance.
From Triathlon News we have tested this new model of the brand together with the Cadenciometer, speedometer and the heart rate band.
Features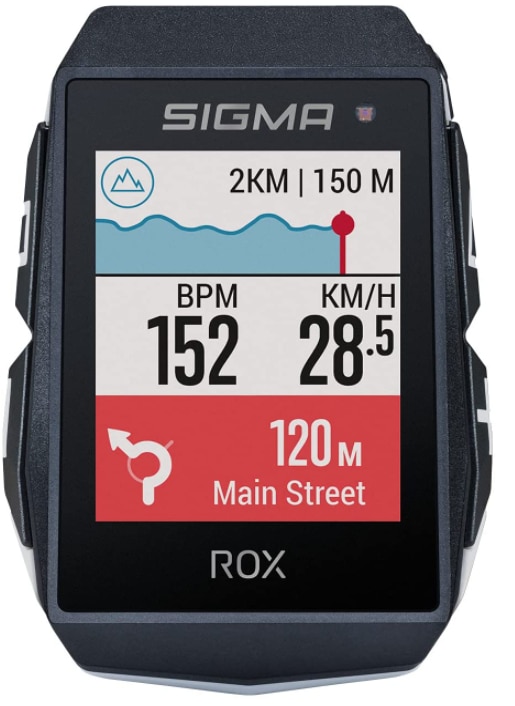 More than 150 functions
Integrated GPS
Barometric altimeter
Compatible with Komoot.
High contrast color screen
Allows various profiles to be used on different bikes
Connection with Smartphone.
Up to 18 hours of duration
It has several preconfigured profiles
This model is a further step within the ROX range and is designed for cyclists who are looking for data and usability to improve their performance.
Configure and link with mobile and APP
The first thing to do is configure the device, to do this follow the following steps
Install the SIGMA RIDE APP and follow the steps to configure it until you reach the option to link the device, where you will have to activate Bluetooth
At that moment press the ON button for 5 seconds of the ROX 11.1 EVO
Select language
when the message comes out Link to Smartphone
Select the device and wait for the message device ok
Enter the Security PIN
Review the quick guide for use
Once this is done, the option to pair sensors. In this case we match the heart rate band that comes in the box
We put the sensor on our chest and click yes, search for sensor
Then we click on synchronize and wait for a message of synchronization done. At this time it is already synchronized.
Strengths
What stands out most about this device is its screen and quality with which you can see the data. With a high contrast and a multitude of data, it is perfect for the cyclist to see at a glance the most important data of the start.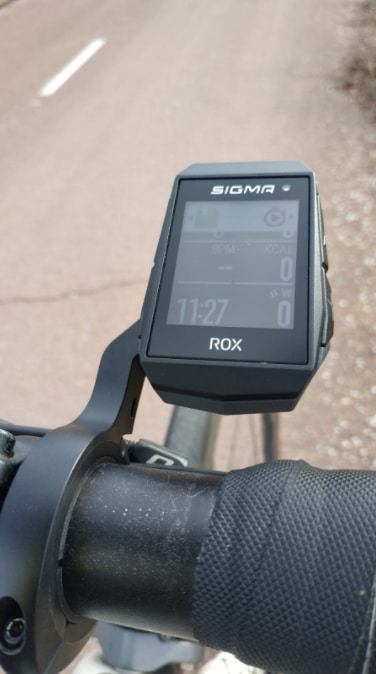 Data such as speed, cadence, distance traveled, heart rate, calories, power, all at a glance or by changing just one screen.
Comment that installation is very simple, and only an Allen key is needed and once installed it does not bother driving at any time.
Another thing we liked are the routines that comes predefined
You can do several FTP tests to monitor your training progress, high intensity workouts, series something interesting if you always do the same route.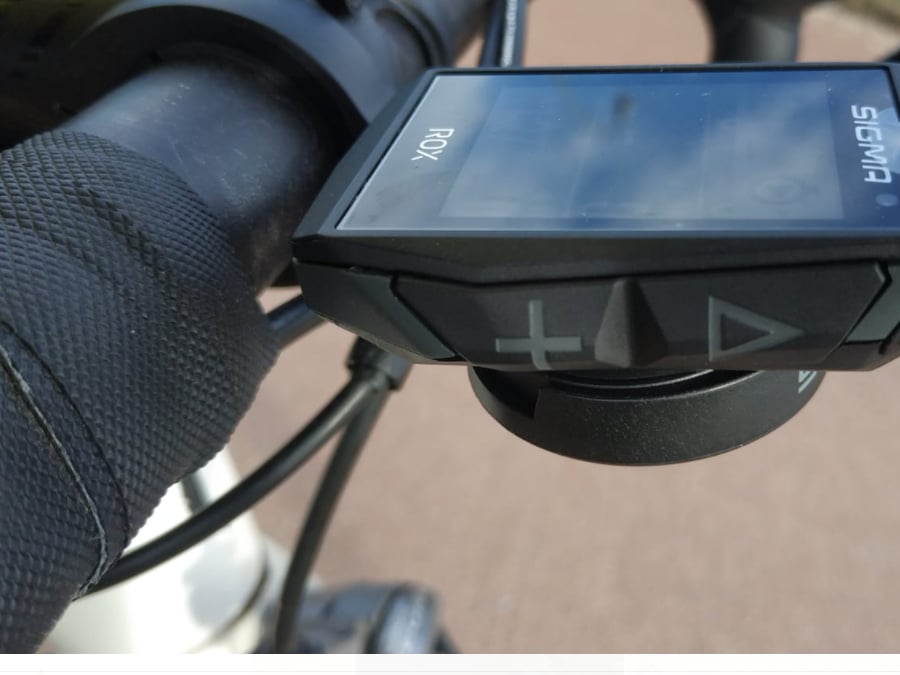 This type of controlled training allows you to see how you progress in your training as well as making it more enjoyable.
It also has a function called crash alert that allows an alert contact to be notified in the event that a fall is detected.
It has a system of smart notifications of the mobile as long as it is activated.
It also allows you to upload your own tracks or use the Komoot application, something ideal for safely making routes through new places.
We have tested the ROX 11.1 EVO with the cadence, speedometer and heart rate devices. How do you use the BLE and ANT+ technology, It is very easy to configure and allows you to synchronize it with any compatible device such as potentiometers, gears, smart trainers, etc.
How to start the training
It's very simple, you just have to click on the upper right button to start the workout and to pause it or stop it on the upper left.
Note that there are several sports modes that you can select, such as road cycling, BTT, Spinning or if you use Ebike.
Our conclusion
The SIGMA ROX 11.1 EVO device takes the cyclist's sports control one step further. It also allows you to control speed, distance, etc. To have more real-time information about training.
As it has a high contrast, the screen is enough to be able to see all the data and with a weight of so only 55 grams it is perfect for most cyclists.
Thanks to its predefined functions, it allows us to do or upload workouts, routes, etc. data, something that is very interesting for athletes who want to monitor their performance.
How does it sync with SIGMA RIDE APPS on mobiles and Data Center on PC/MAC/Tablet, you can always see your sessions from your PC or your mobile. All this synchronized from the SIGMA cloud.
This model can be purchased alone or with a sensor set and ranges between €170 and €250 in the model with all sensors.
Where to buy?
The SIGMA ROX 11.1 EVO cycle computer can be purchased in specialized stores or on Marketplace such as Amazon, Deporvillage or El corte Ingles among others.
€124,99
In stock
8 New From € 124,99
1 Used From 119,90 €

Amazon.com
free shipping
Last update: 1 October, 2022 10: 17