Test Skechers Go Run Razor Excess 2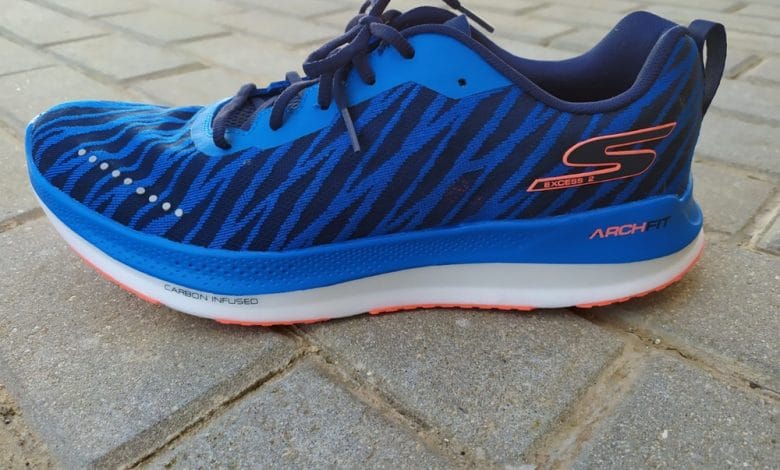 In this article we analyze the new launch of the American brand Skechers, the sneakers GOrun Razor Excess 2
It stands out for being a perfect shoe for fast training and medium and long distance competitions as it has a carbon fiber plate that helps propel the stride.
A model: light, neutral, reactive and highly cushioned, which brings together the latest technological innovations from Skechers Performance.
Key features
We highlight in the new GOrun Razor Excess 2:
Very light 204 grams (size 42 men)
It has the plate carbon-infused
Technology Hyperburst
performance sole Goodyear
Technology hyper-arc
Templates Arch Fit
Seamless tongue
4mm drop
Who is this shoe designed for?
The new model of the North American brand is designed for both elite athletes and popular runners.
Thanks to its lightness and the materials that make it up, they offer the athlete a light, fast shoe that is valid for both competitions and demanding training.
What we highlight
As for the more technical analysis of this model, we highlight, as we mentioned at the beginning of the article, its brand carbon plate (carbon-infused), since it offers a greater impulse in each stride in addition to favoring stability in each step, which allows the runner to improve their performance.
The plate offers an extremely high stiffness-to-weight ratio and promotes stability and energy return, essential in endurance sports.
It also has the Skechers Arch Fit removable insole. Thanks to having a support in the plantar arch, it offers a great sensation of comfort and also distributes the pressure throughout the foot, which is ideal for medium and long distance competitions.
This insole is removable and designed by podiatrists using 20 years of data and 120 different foot scans.
Another point to take into account is the Skechers Hyper Arc biomechanical technology ideal for those runners who tend to heel heel, as it favors efficiency in each step.
It also has the award-winning HyperBurst technology of the brand that helps reduce energy loss in each step, improving running economy.
And as usual in all the models of the brand, they come with the Goodyear rubber outsole, which increases grip, stability and durability on any type of surface.
Technical data
Running shoe, light, neutral, reactive and highly cushioned.
Weight: 204g (Man size 9) | 162g (Women size 7)
Height: 26mm - 30mm
DROP: 4mm
Previous Models
On other occasions we have been able to analyze the previous models of this shoe, you can consult our analysis in the following links GO RUN RAZOR + GO RUN RAZOR y GO RUN RAZOR 3
Our conclusion
The Skechers Go Run Razor Excess 2 running shoes are a great option for those runners who are looking for performance and comfort for medium and long distance runs.
It has the TOP technology of the brand, which makes them perfect for both demanding runners and those who are looking to improve their performance.
They are light and aesthetically attractive neutral shoes, in addition to having a very reasonable price in exchange for all the top technology they offer: €155 MSRP.
More information https://www.skechers.es/mujer/calzado/skechers-go-run-razor-excess-2/172035.html