Skechers Go Run Consistent Fleet Rush sneaker test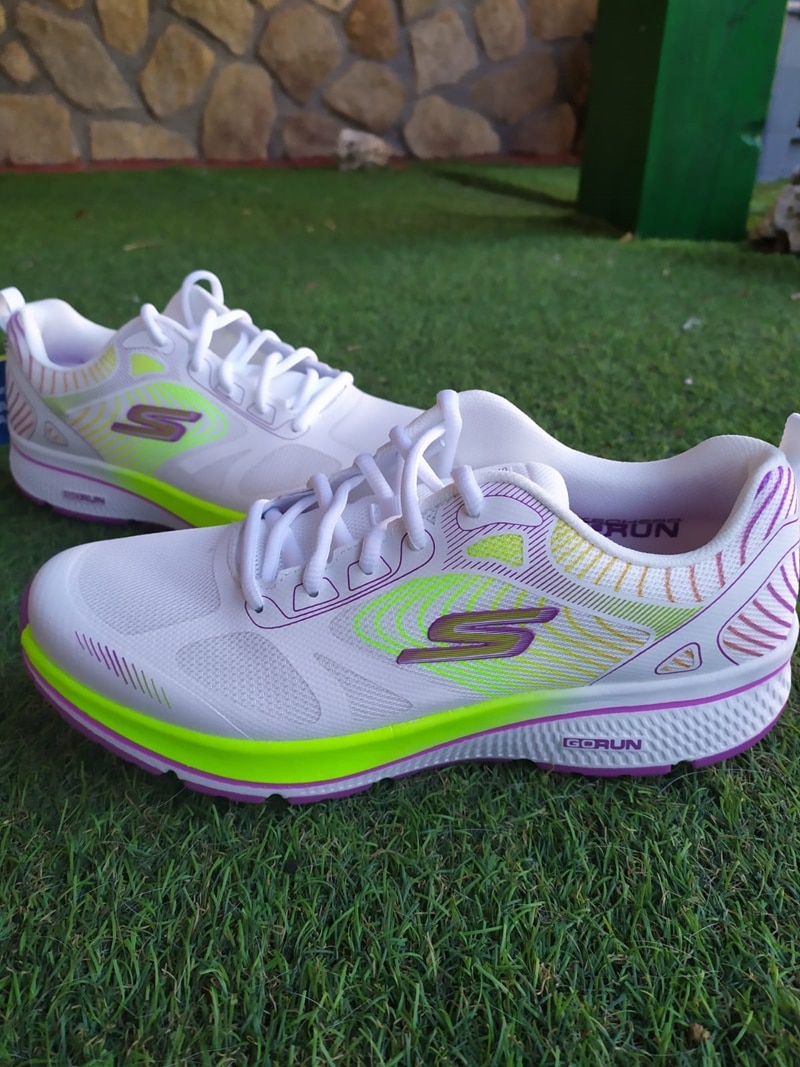 On this occasion, a new model of the Skechers brand has come to us, the Go Run Consistent Fleet Rush.
A "must do" for him short distance athlete that you are used to running 5-10 km runs in your daily workouts on asphalt or even to go to the gym for its design and versatility.
With a excellent cushioning to which we are accustomed and to the Skechers brand in several of its models thanks to its ULTRA LIGHT System, the Go Run Consistent Fleet Rush are a good option for people who have an active life and play sports on a daily basis.
The model we tested is for women, with a weight of 212 grams in number 37-38 where we emphasize above all its comfort.
Among its most relevant features
Very light
Stable
Midsole with ULTRA LIGHT cushioning
Air Cooled Goga Mat Breathable Insole
Comfortable Ortholite foam insole
M-Strike® Impact Technology
Machine washable model
Reinforced toe and sides
Heel support, perfect for triathletes.
What's new about this shoe?
This is the brand's bet for women who wear a active lifestyle and who perform training both on the street and in gyms.
In the running part, they have good cushioning thanks to the ULTRA LIGHT system that is synonymous with reliability.
In addition, this shoe has other technologies like the M-Strike that allows to maximize the running technique.
The configuration of this midsole creates a comfortable transition between the beginning and the end of the stride.
Another interesting point is the comfort of your staff, since thanks to the fact that it is breathable and its Ortholite® foam that controls excess moisture, being antibacterial and also preventing the appearance of bad odours.
Also can be washed in the washing machine, something very useful and more so if they are white like the model we tested, yes, it is recommended to wash it in cold water and let it dry outdoors to ensure that it lasts as long as possible.
Our conclusion
Our opinion of this shoe is perfect for middleweight athletes who want to intersperse running training (short distances between 5-10 km) and gym.
It has a technology that makes them very comfortable, stable and that favors the running technique.
Punctuation in Spanish
design 9/10
Comfort 9/10
Materials 8/10
Performance 8/10
Where to buy
The Skechers Go Run Consistent Fleet Rush can be found at Skechers stores or large department stores.