Skechers Max Cushioning Elite shoe test - Limitless Intensity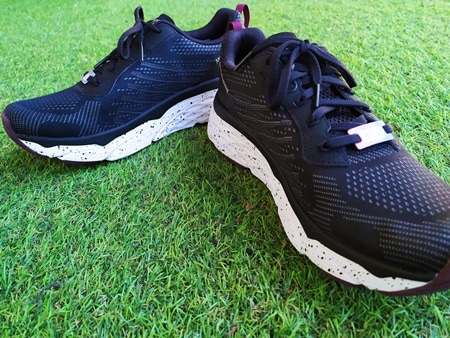 This time we are going to analyze another of the new Skechers brand shoe models that is giving the strongest performance in 2021.
It's the slipper Skechers Max Cushioning Elite - Limitless Intensity for women, a model designed for comfort and cushioning.
This model is perfect for running although also for actively walk for many miles.
With only 212 grams in size 37-38 is a great option for short and quick workouts where you are looking for comfort and cushioning.
They are ideal for runners with medium weight and those with little running technique
What stands out in this shoe?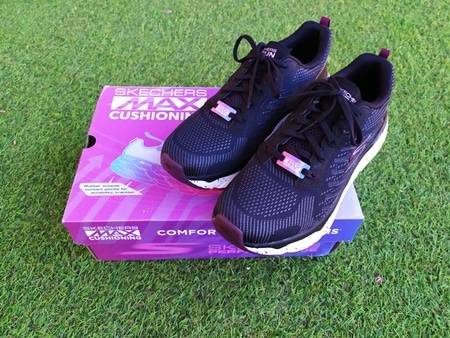 The strengths of this shoe are its versatility both for training and for daily life.
With great cushioning with shock absorption and good breathability, it is perfect for those looking for comfort in the tread.
Regarding its technology and materials, it stands out for:
Breathable insole Air Cooled Goga Mat, which gives more comfort in each step
Lightweight and effective cushioning ULTRA GO®, synonymous with quality.
Comfortable Ortholite foam insole®. layer that adds strong cushioning and great breathability with 5% recycled rubber
NRT - Natural Rocker Technology for a smooth transition from heel to toe
DROP: 6mm
Its mesh-shaped fabric with laces is very sporty and current
As for the shoe, its comfort and breathability stand out above all.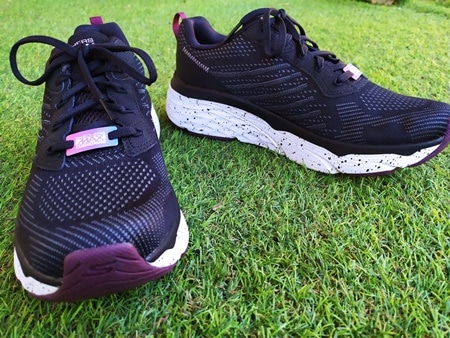 Thanks to the ULTRA GO technology. ensures great cushioning although in this model others are joined to increase the feeling of comfort and fixation
Comes with a breathable Air Cooled Goga Mat insole, that increases the feeling of comfort in each step that is made with them.
In addition, to improve running technique, it has the Natural Rocker technology, favoring the transition from heel to toe
Regarding its weight, with only 212 grams in size 37-38 it is ideal for short workouts as well as for daily life.
The shoe comes with a lacing system and a thin tongue in addition to its striking and light mesh.
Our conclusion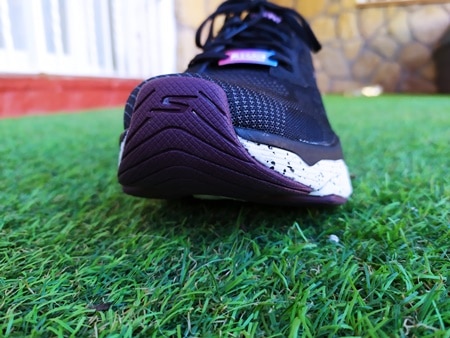 In our opinion the Skechers Max Cushioning Elite - Limitless Intensity are ideal for cmedium weight petticoats qwho do short workouts (up to 10 km) and who are looking above all for cushioning and comfort.
This shoe is more than anything a technical model with a lot of protection since in addition to being used for running, it can be used for a quick / active walk.
Tasting Scores
Design 9/10
Comfort 9/10
Materials 9/10
Performance 7/10
Where to buy
The Skechers Max Cushioning Elite - Limitless Intensity shoe can be purchased on the official website or in specialized stores for an RRP of € 100