Testing The Sunchers Gorun7
The Skechers GOrun 7 ™ is the latest generation of the Skechers running shoe range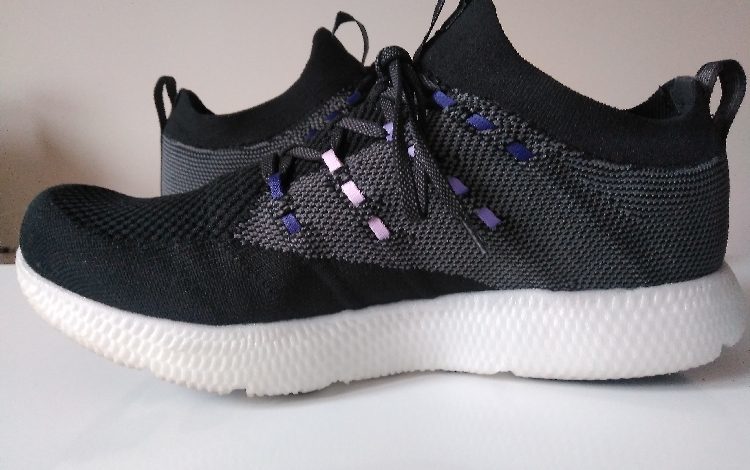 The GOrun 7 ™ Skechers is the latest generation in the Skechers GOrun® range of lightweight and cushioned running shoes, designed for running thanks to HYPER BURST damping™.
Technical details
The upper part presents a breathable knit fabric It offers an adjustment and a feeling very similar to wearing socks, but with good fit and support.
To facilitate adjustment, present two pull tabs (heel and instep) that facilitate the putting on of footwear
The midsole is a HYPER BURST foam with super light and strong cushioning which offers great durability and responsiveness
The sole presents certain rubber pillars placed at strategic points to improve heel to toe flexibility
Inside, we found a removable insole that allows to adjust the shoe personally to the templates that everyone needs
Drop: 4 mm, going from 13 mm to the forefoot to 17 mm to the heel in the women's models and from 15 mm to 19 mm in the men's model
Weight: 184,3 g in women's size 37-38 and 221,1 g in men's size 42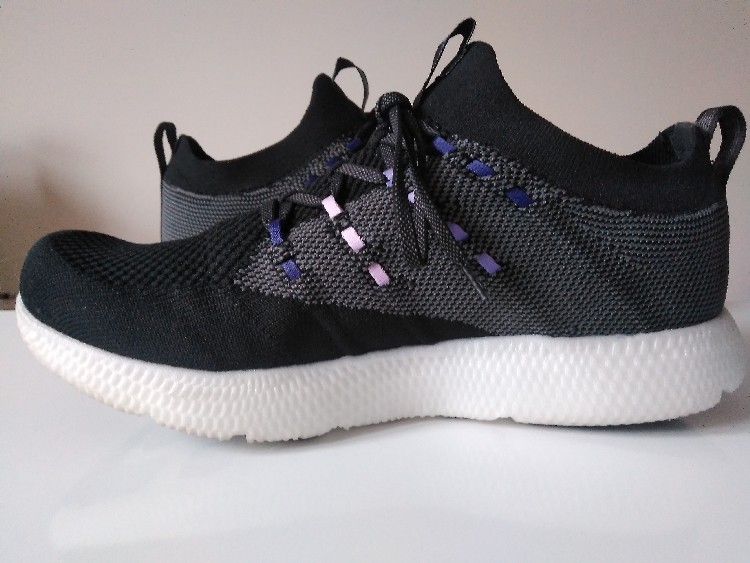 Testing
Skechers GOrun7 shoes are an option for neutral tread athletes looking for a tread with good flexibility, cushioning and lightness. They are mainly a Good option for medium distance training.
During our workouts we have noticed that your "compression sock" shape in the upper part it allows us an ideal adjustment while flexible foot allowing a good perspiration, so that the highest part of the foot is adjusted, the middle part with a feeling of security and the part of the toe with less pressure .
Another of the points that we highlight is the cushioning of the tread during shooting at medium rates on asphalt, due to the HYPER BURST composition of the midsole, the landing of each step becomes light and light and thanks to the rubber pillars of the sole, the flexibility in each step causes feeling of reactivity and momentum in each stride.
We have also noticed slight instability when we shoot over uneven terrain at a high rate or in tight turns at that rate and a slight sense of lack of reactivity for explosive short series.
Conclusion and recommendations
Based on our experiences, we recommend the Skechers GOrun7 model as a suitable option for your shooting training and medium series performed on flat surfaces (asphalt or running track) and races around 10Km or half marathon.
Therefore, if you are a runner or triathlete of neutral tread, you can opt for this innovative model of Skechers for the training of medium and shooting rhythms and enjoy the flexibility and lightness of each step.
Pros
Flexibility
Light tread
Foot adjustment and adaptation without chafing
Aesthetically discreet and pleasant design
Cons
Slight instability of support in irregular terrain or curves
Low reactivity at high rates
Overall evaluation
Lightness 9 / 10
Answer 8 / 10
8 / 10 damping
7 / 10 Stability
9 / 10 Flexibility
7 / 10 grip
Value for money 9 / 10