Viator Madeleine in detail !, We analyze the perfect jersey for halftime
Fit, breathability and design in a single jersey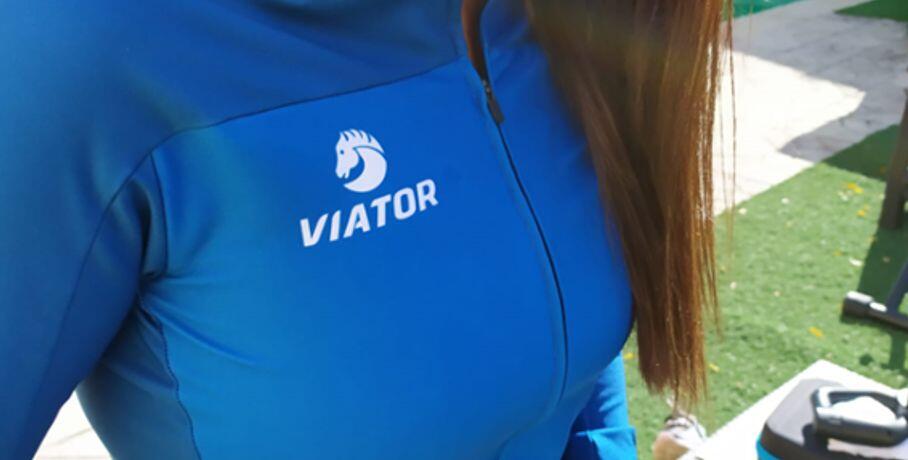 Just a few months ago, in spring 2020 VIATOR he presented us with new MADELEINE jersey.
A highly anticipated launch on which they worked for months to offer a garment with a pattern, unmatched design and comfort.
Months later we have been able to test this model from Triathlon News, designed for halftime season (such as spring or autumn) or areas of mild climates all year round (between 8º and 20º as recommended by the brand itself)
More remarkable "technical" details
This model has been designed with the Flezzer thermal fabric that keeps the body at a stable and dry temperature.
It also has a design of "streamlined" pattern that conforms to the body like a second skin.
Thanks to its YKK Autoblok zipper, it stays in the place you want, without ever sliding down and very comfortable to use.
On the back, in the pockets it has 3M reflective to give us greater visibility.
Thank you to your silicone rubbers at the bottom the jersey will not move a millimeter and offers us the maximum fit and comfort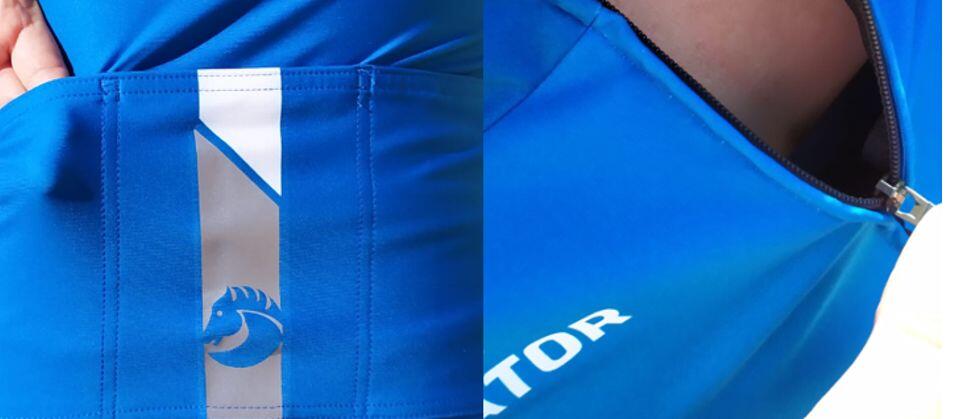 Our impressions
The jersey more than delivers on what it promises.
It adapts to you and your temperature.
This model has a slight inner plush that protects us in case of minimum temperatures 8-10º degrees at the exit, and when we return with more heat (15-20º) thanks to its Flezzer thermal fabric possible sweat is perspired, always having the sensation of being dry and with a stable and constant temperature.
Very versatile design:
It is not the main priority when choosing a jersey, but of course this is a great point in its favor. It has a discreet design and color, but at the same time very elegant.
The details also matter:
It has three back pockets that give us maximum comfort to transport gels, documentation, the mask ... in separate compartments.
Aerodynamic design with adjustment at the bottom and wrists.
Reflective zone for greater visibility.
Selected fabric to give the maximum lightness and comfort.
Zipper with Self Locking, very comfortable and light.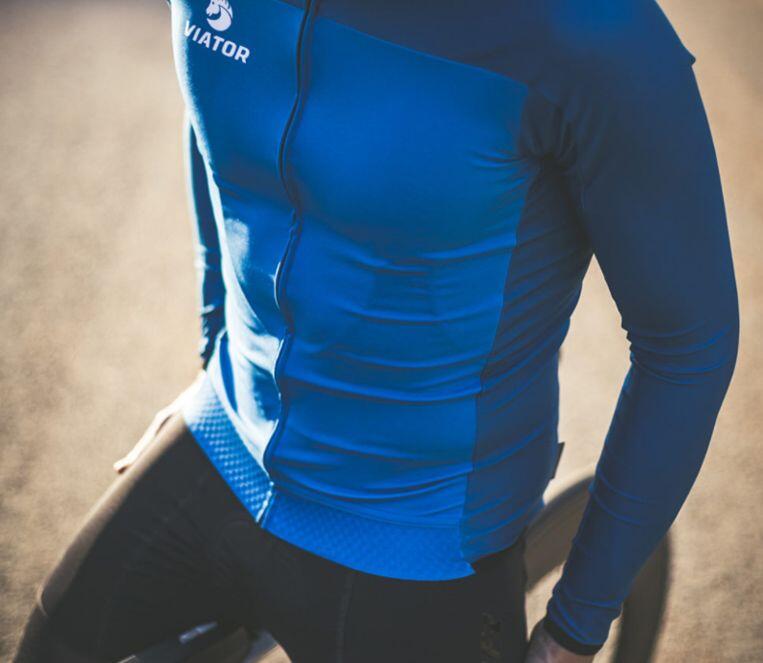 PHOTO SOURCE VIATOR
Recommendations:
When it comes to going out on windy days without rain, in our experience we recommend a windproof and breathable vest whenever the temperatures are below 12-14 degrees as it does not have this windbreaker function.
In our experience, the sleeves are somewhat long for how narrow they are, clearly it is designed for "type" cyclists where this is perfect, but if your arm is somewhat shorter it is possible that it will fold a little at the bottom as was our case Even so, it is a minor detail.
Punctuation in Spanish
COMFORT 9/10
DESIGN 10/10
FINISHES 9/10
QUALITY / PRICE 8/10
MATERIAL 10/10
PVPR: 75,99 €
Where can you buy?
The jersey MADELEINE can be purchased on the official Viator website: https://tienda.viator.es/es/ciclismo/maillot-madeleine-ml.html