Articles Sports equipment
You can now order a Specialized Shiv Disc, stop being a limited edition
Until now the new Specialized Shiv Disc bike was only a limited edition of S-Works complete bike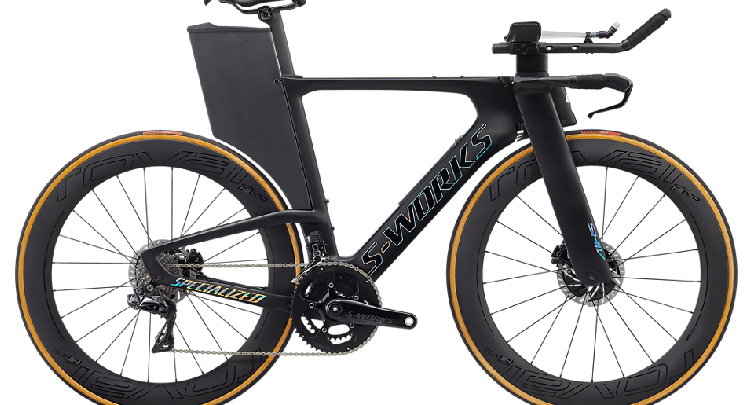 So far the new bicycle Specialized Shiv Disc it was just a limited edition S-Works complete bike, which was available in limited units globally only for those who pre-ordered
Once these triathletes have already received their S-Works Shiv Disc LTD, it is time to present the S-Works bikes on the 2020 line, together with an Expert model, which may be included in the August schedule, just like him S-Works Module box, which can be programmed in September.
El incredibly streamlined FACT carbon frame, not legal according to the UCI and optimized for cross winds has all the details.
It can be put in a case, is adjustable, counts with hydration and nutrition systems Fuelcell, and will allow you to find the perfect adaptation in a simple way.
Compared to the fastest possible Shiv configuration of 2011 (Fuelcell, low handlebar, clean cable routing, BTA drum), Shiv Disc is almost a minute faster in Kona.
Hydration Fuelcell will be hidden
The Hydration Fuelcell has been transferred from inside the frame to the rear of the bike. Now you are totally hidden inside the box (including the hydration hose), which offers not only greater capacity for fluids, but also helps from the aerodynamic point of view.
The Nutrition Fuelcell uses the additional volume created by the «New Shape of Speed» for the lower tube and this creates a lot of space for the introduction of food.
10-12 gels, 4-5 sticks, or 5-6 chews fit easily, and can also be removed for easy access to the Shimano Di2 A-Junction Box or a puncture repair kit
4 different frame sizes
The frame is available in four different sizes based on more than 1.000 Retül positions taken with real athletes, all to ensure an ideal fit.
The Shiv Finder tool makes it easy to determine your size based on your current position, so achieving the most powerful aerodynamic position will be very easy.
The Aerobars, with a large adjustment capacity
The adjustability of Aerobars, extensions, and arm pads also topped the list, so the cockpit can be adjusted in almost any way.
Simply loosen one screw on each side and tilt it up or down. Aerobars, for their part, also offer great adjustability (forward, backward and width of support), all with relaxed and aggressive positions in mind.
In addition, to these adjustment options is added the ease of transport
All you have to do is fold the base toward the fork, unscrew the cockpit, and your Shiv is ready to slip into its holster. We could not have made it easier.
Specs