KIPRUN KD900X: Decathlon's carbon plate shoe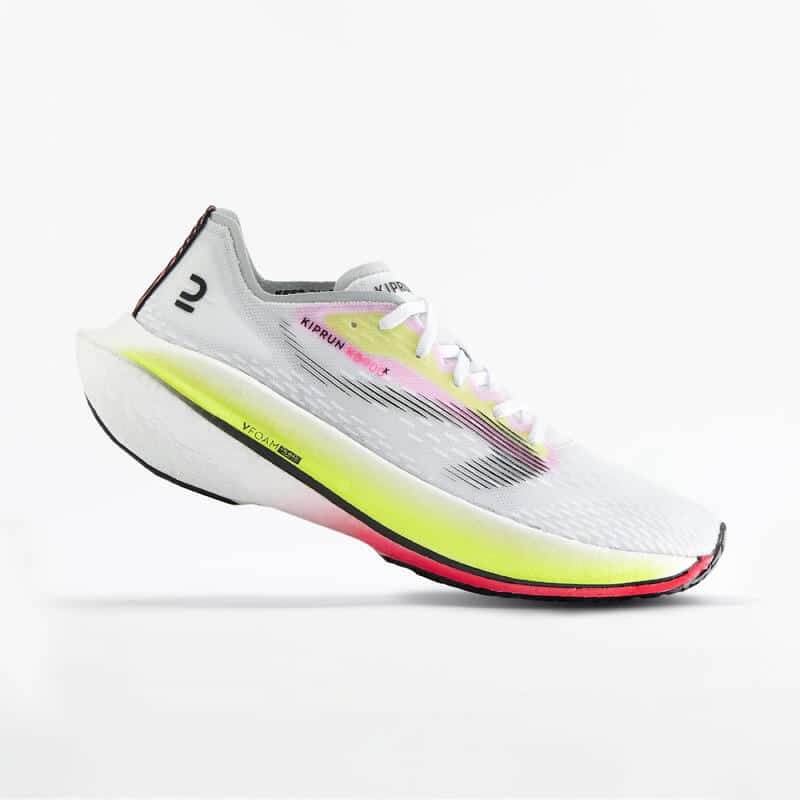 La fastest shoe ever created by Decathlon thanks to the combination of the carbon plate sole with Pebax ® foam.
Dynamic, light and durable, they become the perfect allies to improve results both in training and in competition.
Decathlon, maintaining its firm commitment to innovation and making sports accessible to the greatest number of people in a sustainable manner, presents the Kiprun KD900X carbon plate shoes for Woman and to man.
The first model that includes this material in its design and that, in addition, incorporates the foam Pebax VFoam ®. A combination that makes them suitable for running at the highest level.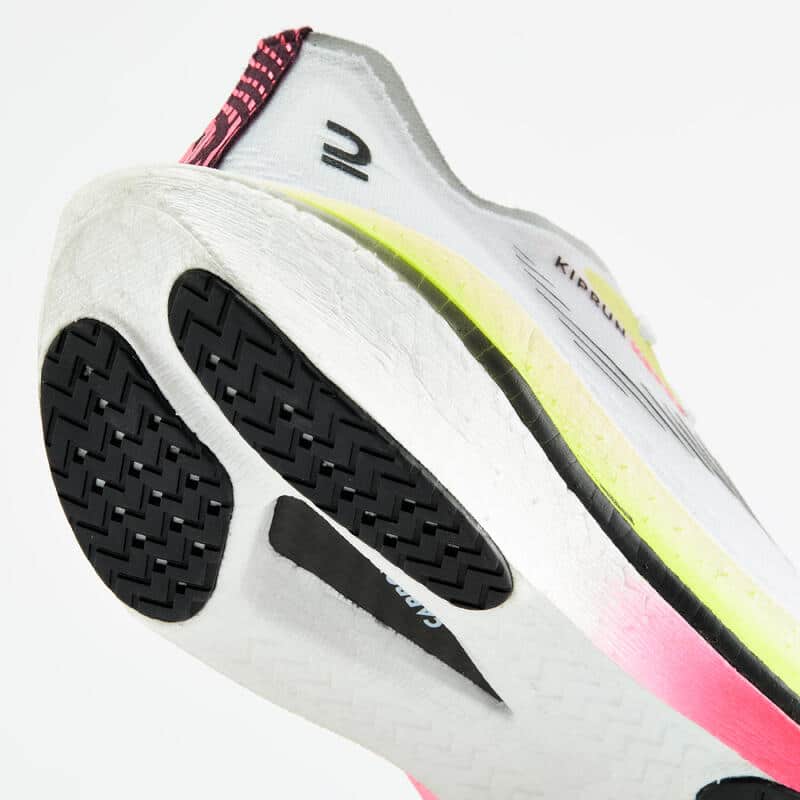 To achieve such a feat, the Kiprun team has collaborated with Arkema, a prominent French chemical company from whose alliance VFoam.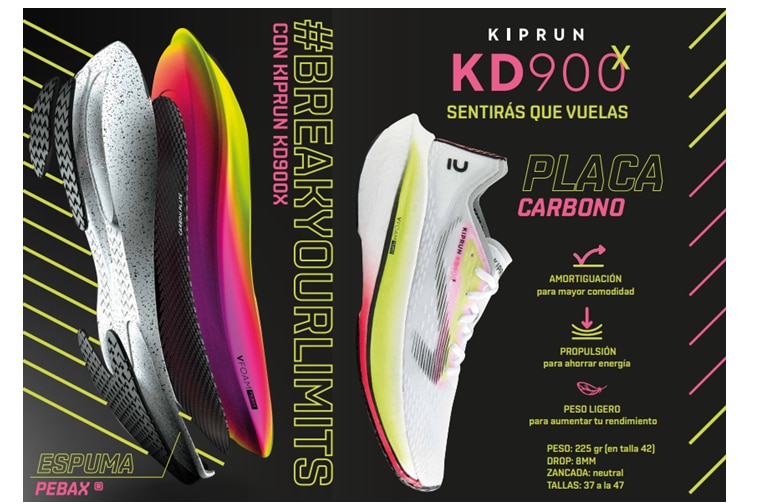 An pebax foam high-generation ultra-reactive with the capacity to greater return of energy in each stride, which increases performance of the athlete and reduces fatigue during and after training.
This foam covers the carbon fiber plate developed in-house by the Decathlon innovation team. A semi-rigid material that provides great reactivity and high stability.
In addition, it incorporates a rubber sole with a optimized layout that allows a perfect grip to the surface even on wet ground thanks to its texture and geometry.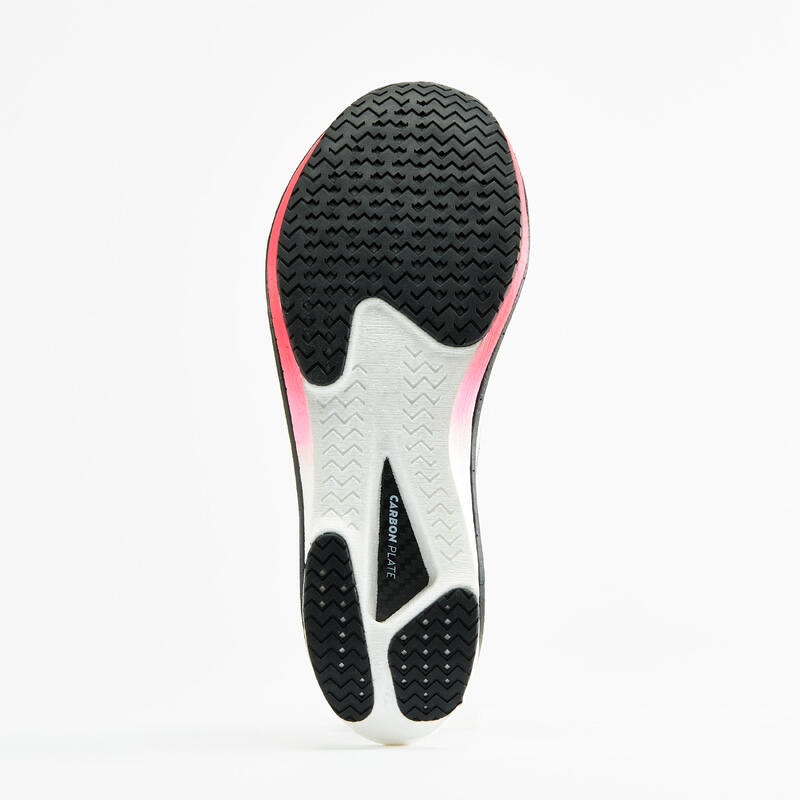 These components provide lightness plus, increase performance thanks to greater energy savings. A model with mileage guarantee of up to 1.000 km of wear.
La quality response before a demand from the public that promises to place this first model with Decathlon carbon fiber plate as one of the essentials of the season.
Where to buy?
The slippers KIPRUN KD900X You can buy them at any physical Decathlon store or through their webpage
Pricing
Its recommended MSRP is €149,99