SHOES Q36.5 UNIQUE Silver Edition
The bicycle shoes that shine for their comfort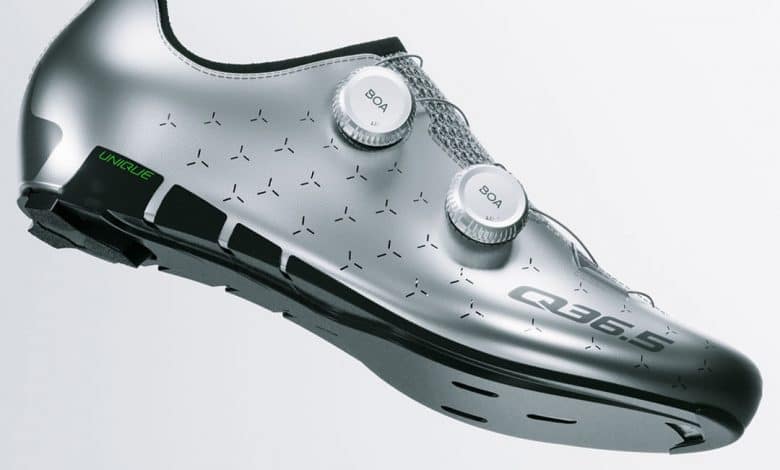 Q36.5 launches the new edition of its iconic UNIQUE sneaker; a brilliant Silver Edition.
The new version of the Unique Shoes Silver Edition stands out for its aluminum BOA® Fit System adjustment system and for its stabilizing insole developed by SOLESTAR.
These are the exclusive features of this new model of shoes, designed for the cyclist to generate their full potential.
UNIQUE shoes have been created to offer controlled stiffness. Thanks to the zoned design of the carbon fiber sole, which provides flexibility, it has been possible to eliminate pressure points even during the longest routes, in turn relieving muscle and tendon overload. A truly unique feeling.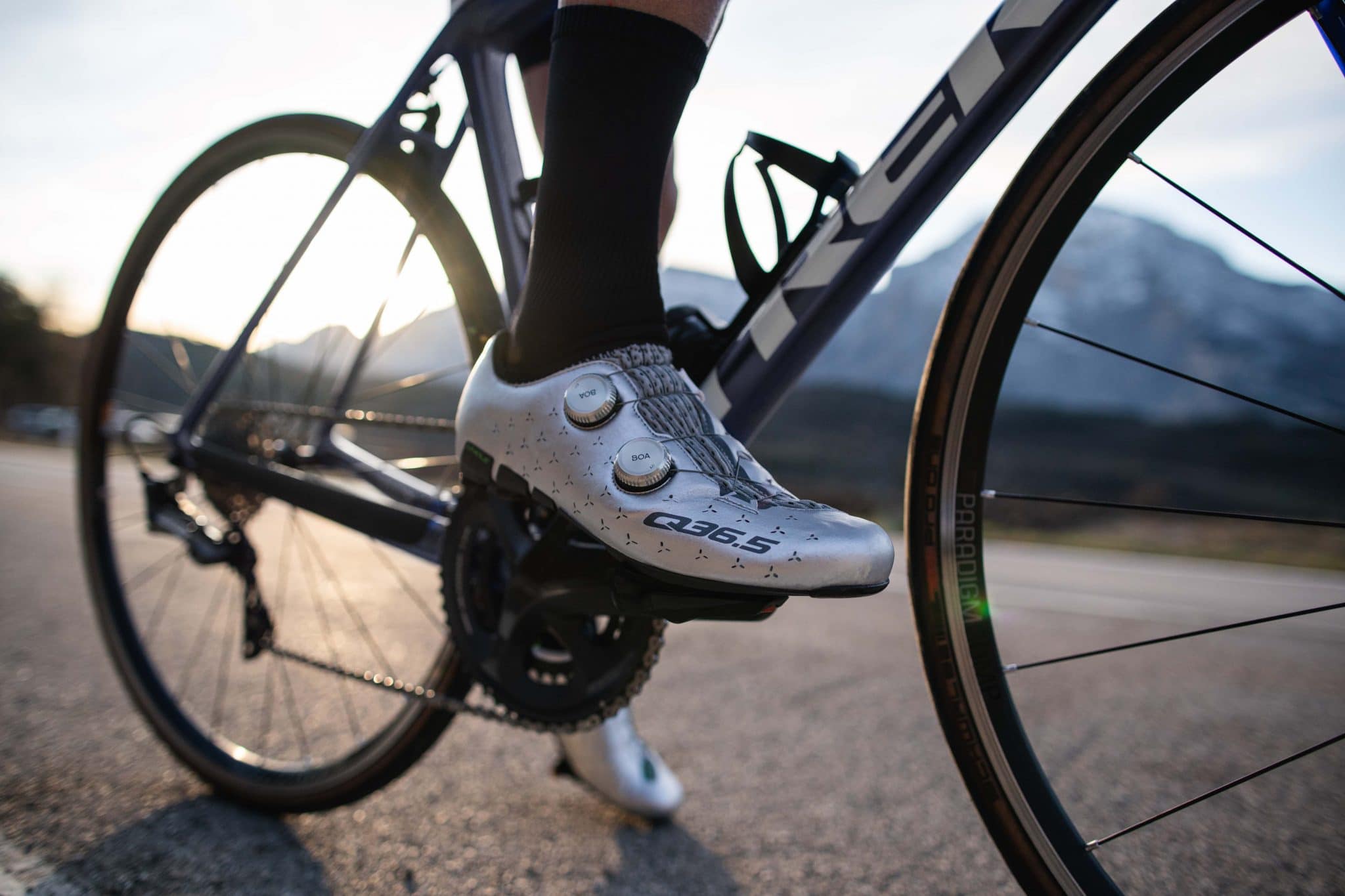 Technical characteristics of Unique Silver Edition shoes:
The aluminum BOA® FIT SYSTEM is the fastest, most technical and most durable adjustment system on the market. Provides precise and intuitive tightening with micro adjustment in both directions. The correct distribution of pressure on the instep and forefoot provides unlimited comfort.
The SOLESTAR inner sole places the foot in the optimal position to achieve the best balance between comfort, stability and impulse, thus achieving optimal performance with zero loss of power.
The SILVER MICROFIBER UPPER is an upper made in one piece with a highly breathable material based on 1 mm thick microfiber. There is no tongue or pressure points, and it provides a sock-like fit.
MADE IN ITALY
UNIQUE: the first "body mapped" cycling shoe
The UNIQUE are cycling shoes developed from the analysis of human data, handcrafted and with the purpose of enhancing the performance of the cyclist.
The initial idea of ​​UNIQUE footwearTM was born in the very center of the Dolomites, under the impulse of a whole group of specialists in sports footwear.
Q36.5 has worked alongside expert Italian designers and partners of BOA's prestige to create a truly unique cycling shoe. A shoe that expresses Q36.5's ultimate vision of cycling.
These shoes have a modern last and created for cycling: the heel, the instep and the closure adhere to the foot in a fair and precise way.
The toe box is comfortable and adapts perfectly to the pedaling cycle. UNIQUE footwear offers an ideal balance between support, comfort and breathability.
This is the first cycling shoe made from body mapping, designed for cyclocross, MTB and Gravel.
Price: