Zycle launches its first mobile application and expands its line of services.

The brand specialized in indoor cycling, Zycle, has launched its first mobile app qIt will allow the user to register their product guarantee by means of a proof of purchase.
With your registration, you can enjoy free subscription codes to numerous platforms and training software.
Keep the roller software updated with the App
The application of ZYCLE helps the user to keep your ZPro roller or ZBike bike always up to date, receiving information on the latest versions and Firmware updates which can be updated through it.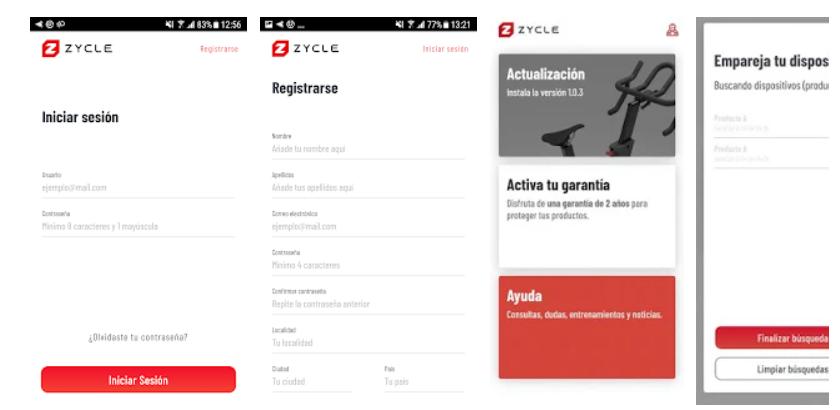 It also has informative sections where the user can stay up to date with all the news, tips, promotions, training or doubts, through which you can expand your knowledge on how to get the most out of your Zycle.
Where to download it?
You can download the App through the following links:
Zycle also launches new website
Among all these news, Zycle has also included its new improved website, where you will be able to consult all the doubts and news about the company's products.
Blog section
The web incorporates new content as a corporate training and nutrition blog, and sections referring to connectivity, destined to resolve doubts about the connection between Zycle products, simulators and cycle computers such as Zwift, Bkool, Trainer Road or Rouvy.
In addition, in case of not finding a solution to the problems, the website has a platform for direct contact with technical support of the company through an incident form.
It is positioned as one of the leading companies in the sector
With the launch of the App and its new website, Zycle wants to establish itself as one of the leading companies in the indoo cycling sectorr and contribute to its clients a value beyond the purchase of the product, seeking to improve communications with its clients and, above all, efficiency.
Further information: https://zycle.eu/