cruises
BCNSWIM the swim cruise in Barcelona, ​​home of the Swimming World Championship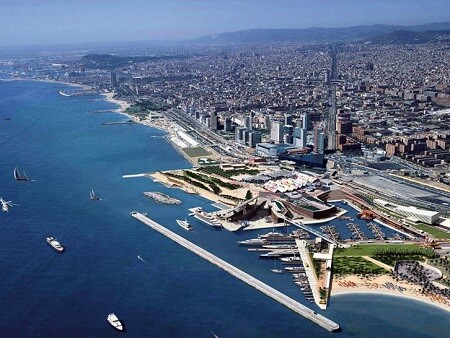 With a total of approximately 300 registered swimmers, next July 28 will be held the first edition of the BCNSWIM OPEN, a popular crossing designed to swim in open water in an incomparable setting that is the Catalan capital.
Participants must travel a distance of 2.500 meters in circuit located between the Beach and the Port Forum dike, in the city of Sant Adrià de Besós. The test is open to athletes of any nationality, federated or not who have a good physical level to dispute it.
The registration fee is € 17 with its own chip and € 19 with the chip that the organization will provide. The first departure will take place at 9: 00 hours in the morning and departures will be given every 20 minutes according to the categories already assigned.
The BCNSWIM OPEN is an ideal opportunity for those triathletes who want to make a quality training-competition, Popular athletes who want to participate in a swimming trip and the general public who at the same time want to enjoy the MSwimming undials Barcelona 2013, ensures the organization.
If you want to attend this great event and you have not signed up, you can do it on their website www.bcnswim.com until the 23: 59 of the 25 of July, do not miss the opportunity
TN Drafting: Mónica García