cruises
Cascais hosts the SwimChallenge, one of the most beautiful open water events in the world.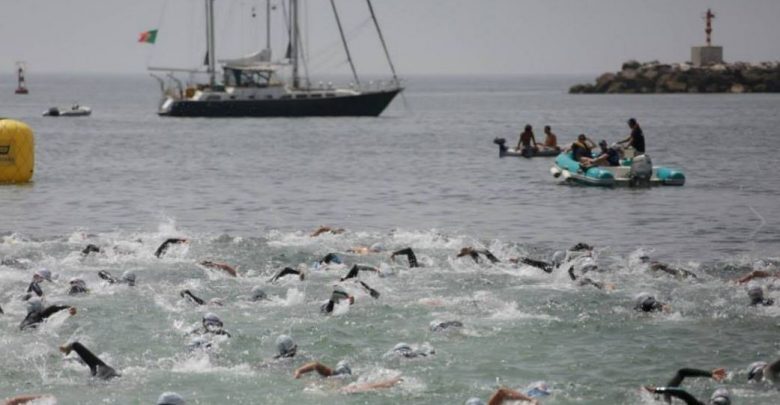 The test that will have 3,8 km will be played the 18 of September in Portugal
The next month of September will be held the 5th edition of the Swim Challenge Cascais, An event of swimming in open water unique in Portugal due to its characteristics, which is part of a week of sports events organized by 3 IronSports, organizer of the Cascais Triathlon
This stage of the World Open Water Swimming Series (WOWSS), brings together in one circuit all the best and most beautiful open water tests in the world.
SwimChallenge has several competitions in its program and some news since it will be the first time in Portugal that the mythical distance 3,8 kilometers, of great relevance for triathletes and long distance swimmers.
In addition to the 3,8km test, one of 1,9 km, one mile and a children's race will be played
This test is a pioneer in Portugal in swimming competitions made with neoprene suits, where they can be used both in the distance 3,8 kilometers, as well as in the 1,9 kilometers. For federated and athletes FINA, the test of the Mile expects great figures of international wool.
These circuits serve as a perfect training for the Cascais Triathlon which will take place on the 24 and 25 days of September in the same place.
The tests for children have excited all the editions, with the 400 meters, 200 meters and also the less accustomed to these adventures, nothing like swimming accompanied by an adult in the 200 meters KIDS Extra.
This year's program includes a test of Stand UpPaddle - SUP OCEAN CASCAIS to encourage undivided activity.
The goal of the organizations is to provide animation for the whole family and to have a strong environmental message, to sensitize everyone to a more sustainable attitude against pollution in the oceans and beaches in the world, in collaboration with the Ocean Recovery Alliance.
The fifth SwimChallenge Cascais has the support of the Municipality of Cascais, the Board of Freguesia Cascais-Estoril and Tourism of Portugal and the following associations: Commercial Radio, Duche Bar, O Século Turismo, Hotel Baía Hostel Nice Way, Lindley Group and Zipvit .
Further information: http://www.swim-challenge.com/en/home
Photo: Tribe Shop Cafe @vitor Bastos
You may also be interested in this