cruises
SWIMNOLIMITS: the circuit of reference crossings in the Costa Brava opens inscriptions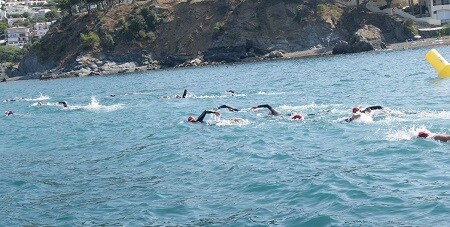 SWIMNOLIMITS, presents its new 2015 calendar with a total of 6 tests that run over the distances from 2.5 km for initiation level up to 7.2 km for the most daring
From the next November 1 will be open registrations for SWIMNOLIMITS, the reference circuit in crossings of the Costa Brava Catalana that next year will feature a total of 6 appointments offering affordable distances for all audiences.
SWIM PARTY ALMADRAVA, will be the test that will give the kick-off the next May 31 with the first of the crossings that will run over the distance 4.5 k. The 4 July will be held SWIMBYSUNSET, on the distance 5.5k, followed by THEULTIMATESWIM on 18 July being this the test queen of the circuit with 7.2 k of course, to reach the 2 August with the test that will be held between COLERA AND PORTBOU with an 3,7k test.
El 23 August It will be the fifth and last appointment of this circuit that will tour the towns of Grifeu-Grabet-Colera, on a circuit of 5k and 2.5k, to end the November 5 the season with the SWIMTRAILMAR test with two courses to choose 3k and 6k.
This circuit of SWIMNOLIMITS, endorsed by the organizing company Diversport, offers tours on unequaled landscapes in the heart of the Catalan Coast and a guarantee of quality in the organization of them that is endorsed by its more than 5 years of experience in the organization of sporting events.
If you are looking for a challenge for the 2015, why not a trip?
Do not miss the opportunity to compete in this spectacular place. Registration opening next 1 November.
More information: http://www.swimnolimits.com/
You may also be interested in this