cruises
Riathlon is born, the first swim crossing from Santurce to Bilbao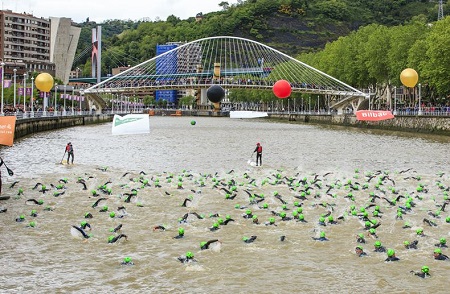 The next June 22 will be held for the first time this crossing of 13,251 meters that unites these two locations.
Bilbao will host this new project that is composed of the Crossing from Santurce to Bilbao, the Acuaatlón Ría de Bilbao (19 / 07 / 2014) and the Water polo tournament in the Ría de Bilbao. (20 / 07 / 2014).
The journey that has been organized by the company Onesportone It has a time limit of 6 hours. In addition each 3km the organization has provided a refreshment area where the walkers can recover their strength.
The registration period for the swim crossing can be formalized until 90 minutes before the start of the same
More information http://www.sailkapenak.com/evento/travesia-santurce-bilbao
Photo: Bilbao Triathlon