cruises
SWIMNOLIMITS: the circuit of crossings in the Costa Brava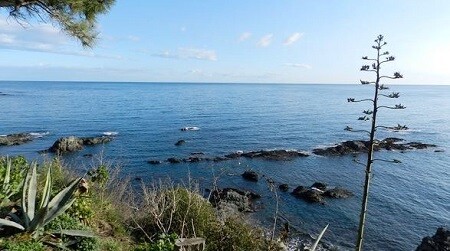 In the natural park of l'Albera, located in full nature and surrounded by great contrasts of nature and colors will take place this 2014 SWIMNOLIMITS crossings.
Four tests that make up a circuit where the swimmers can face distances from 1 km to 7.5 km, being an unbeatable place in the middle of the Costa Brava for the development of tests of these characteristics and which has already become one of the preferred destinations for triathletes and swimmers of cruises.
In addition four venues of SWIMNOLIMITS they are connected to the city of Gerona through Renfe, leaving the stops only 500 meters from the starting line, which greatly facilitates access and accommodates anyone who wants to participate in these spectacular tests in the countryside.
With the endorsement of the organizing company DIVERSPORT, with more than 5 years developing this type of competitions, the triathletes and swimmers will be able to prepare their tests in an unbeatable environment and with all the guarantees of quality and safety in them.
CIRCUIT OF TRAVESIAS AND MORE INFORMATION:
SWIM BY SUNSET
· Date: 5 / 07 / 2014
· Distances: 5,5 km
· Web: http://www.swimnolimits.com/sunset/
THE ULTIMATE SWIM
· Date: 20 / 07 / 2014
· Distances: 7,2 km
· Web: http://www.swimnolimits.com/ultimate/
SWIM PORTBOU
· Date: 3 / 08 / 2014
· Distances: 1 km and 3,7 km
· Web: http://www.swimnolimits.com/portbou/
SWIM COLERA
· Date: 24 / 08 / 2014
· Distances: 2,5 km and 5 km
· Website http://www.swimnolimits.com/colera/