cruises
100 × 100 Real Canoe swimming solidarity trophy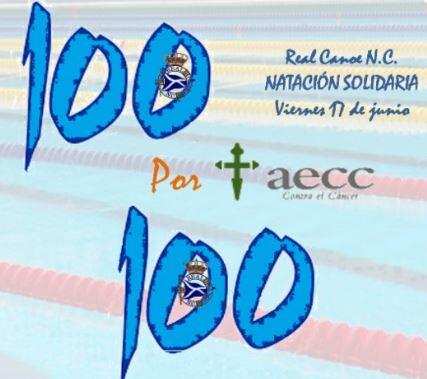 The 100X100 consists of 100 series of 100 meters, a total of 10.000 meters that each team has to do in the shortest possible time
The REAL CANOE NC organizes the 100 × 100 Solidarity Swimming with the SPANISH ASSOCIATION AGAINST CANCER. A test that aims to raise awareness of the social mass of the club of the importance of being supportive
The next June 17 will be held at the facilities of the Real Canoe CN in Madrid, the 100 × 100 trophy for solidarity swimming in a 25-meter pool.
The 100X100 consists of 100 series of 100 meters, a total of 10.000 meters that each team has to do in the shortest time possible, whoever does so in the shortest time will be the winning team
There will be a total of 10 teams each formed by 10 participants, who will be members of the club or federated athletes. Each team must swim 100 times 100 meters so each swimmer must perform 10 times, 100 meters.
Registration can be made at the club secretary.