1.100 athletes will participate in the Avilés Duathlon World Cup 2021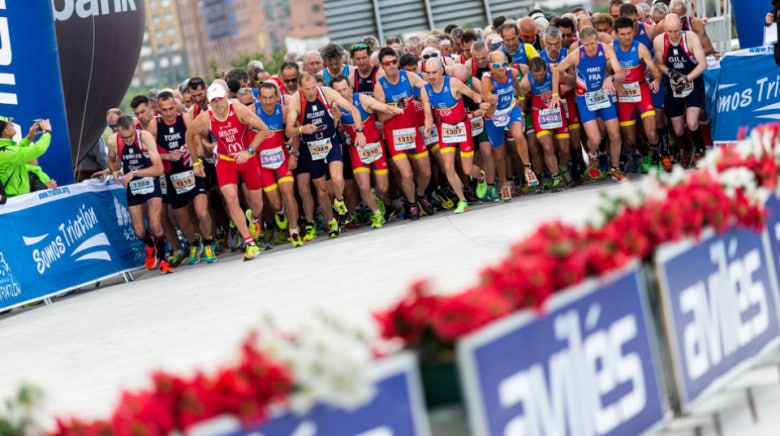 El Avilés Duathlon World Championship 2021, which will be held between the next days 6 and 7 November, will have the participation of 1.100 athletes from 36 different countries.
England, with more than three hundred duathletes, and the United States and Mexico, with nearly one hundred participants, lead, along with Spain, a list of countries with the most registrations.
The esplanade of Niemeyer s CenterIt will be the epicenter of competitions, with running and cycling circuits on the right bank of the estuary.
In the case of bicycle routes, the Avilés Duathlon World Championship maintains its essence of reaching the natural and protected area of ​​Zeluán, in Sprint distances, and extends the route in the Standard distance until reaching the San Juan de Nieva lighthouse. , after passing through the town of Laviana.
The cycling routes can now be viewed, with telemetry data on mileage or slopes, on the YouTube channel of the Spanish Triathlon Federation, and are available for download and virtual training on the Bkool platform.
Sessions on Saturday, November 6
The sports events will begin on Saturday, November 6 at 9 a.m. with the competition Sprint for Age Groups.
The Elite Duathlon World Championships They will also be played on the first day of the Avilés World Cup: at 13:15 pm. The women's race will take place and, at 16:10 p.m., the men's.
Conference on Sunday, November 7
On Sunday, November 7, the program will open andl World Championship for Age Groups in standard distance, which will be followed by the World ForDuatlon and Duathlon in Junior category, at 15:25 p.m. the women's category test, and 17:10 p.m., the men's.