Less than 1 month for the Portocolom International Triathlon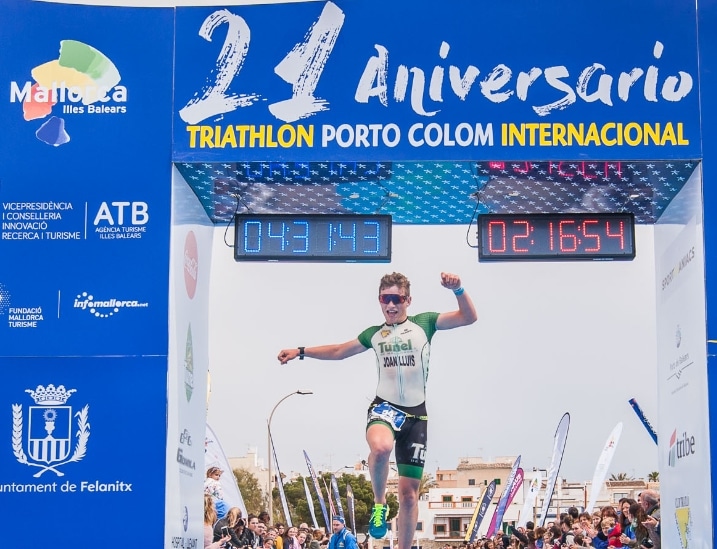 There is less than a month left for the 25th edition of the Portocolom International Triathlon on the island of Majorca.
The test has 2 distances in which to compete, 111 and 55.5
Distance 111
1 km swimming
100km Cycling
10 km race on foot
Distance 55.5
500 meter swim
50km Cycling
5 km race on foot
Change in the cycling segment
For this 2023 edition, the organization has made several changes to the Habrá cyclist segment with the aim of improving the competition experience of triathletes.
One of these changes has been in the first part of the cycling circuit, since there will be a loop in the Cala Murada area to later join a newly paved road.
With this loop you will avoid driving on the Ma-14 highway (Manacor/Felanitx) and eliminate the sections in worse condition.
One of the most important points of the race remains
The ascent to Santuari de Sant Salvador will continue (2 times at distance 111).
This spectacular climb has a length of 5.3 kilometers and an ascent of 322 meters with an average gradient of 6.1%.
Discount to compete in the test
Triathlon News has a discount for this test
Distance 111
Official price: €160
TN price: €130
Distance 55.5
Official price: €105
TN price: 90 €
Access the promotion in our bib number shop
More information and registration on its official page https://www.triathlonportocolom.net/
This test is sponsored by the European Union NextGeneration EU | Ministry of Industry, Trade and Tourism | Recovery, Transformation and Resilience Plan | l'Agència d'Estratègia Turística del Govern de Illes Balears (Mallorca – Menorca – Ibiza – Formentera)|