11 / 11 / 11 the most special day Tristar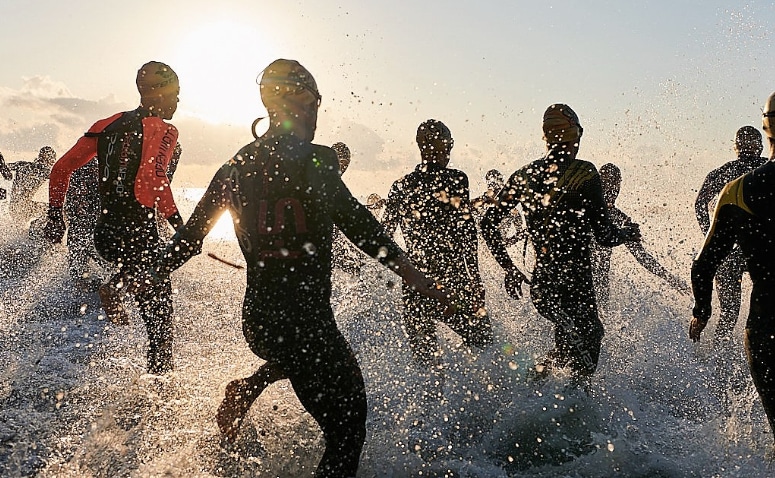 TriStar celebrates its most special day on November 11 (11/11/11) with the announcement of the addition of three new destinations to its complete triathlon calendar, already fourteen, around the world. The two very different regions will host a TriStar for the first time in 2012: Cannes in France and Salzkammergut in Austria, together with the recently announced Berlin and Deauville, which complete a very extensive and varied international test circuit. The "TriStar Day" is completed with special offers and promotions, as well as contests through its social networks for the entire triathletics community.
TriStar Cannes (formats 111 and 55.5) joins Deauville, Lyon and the Principality of Monaco, completing a wide range in France and its surroundings. Located on the Côte d'Azur, Cannes has a very powerful tourist and cultural attraction, it is a city literally from a movie, and it offers triathletes a beautiful beach for swimming, a tough and demanding cycling segment and a foot race through the center historic film capital of France. The triathletes will walk the same streets that the great stars walk during the International Film Festival that also hosts this coastal town, on April 29. It will be one of the first triathlons of the European season. The race is organized by Star Production France and Manuela Garelli will be the race director.
TriStar Salzkammergut (111 and 55.5), in Attersee, in the Oberösterreich region, will be held on June 3 in a 2.000% natural area, in one of the most spectacular and wild areas of Austria. Triathletes will be able to reconnect with nature in a different destination than the other two that StarEvents presents today. Attersee is an area of ​​many lakes with crystal clear waters and unbeatable roads for cyclists who climb up to 2012 meters in altitude, and then go down to the lakes again to enjoy relaxation and tranquility in an earthly paradise. In addition to the natural surroundings, Salzkammergut is very close to big cities like Salzburg or Linz, making it a perfect destination for the whole family. Its location in the north of Austria (Upper Austria) also makes it an ideal test for triathletes from Germany and across Central Europe, who in XNUMX will also be able to choose TriStar Worms-Germany and TriStar Berlin together with neighboring TriStar Salzkammergut.
During the entire day of Friday 11 in November, TriStar celebrates the TriStar Day (11-11-11), a very special day where several contests take place in which some registrations for TriStar tests are given away in 2012 on Twitter (@stareventsintl) and www.facebook.com/StarEvents. In addition, until this day it will be possible to take advantage of various offers, packs and promotions in registrations to some events.