Triathlon News
14 days for the Challenge Madrid record edition
On Saturday, the swim is disputed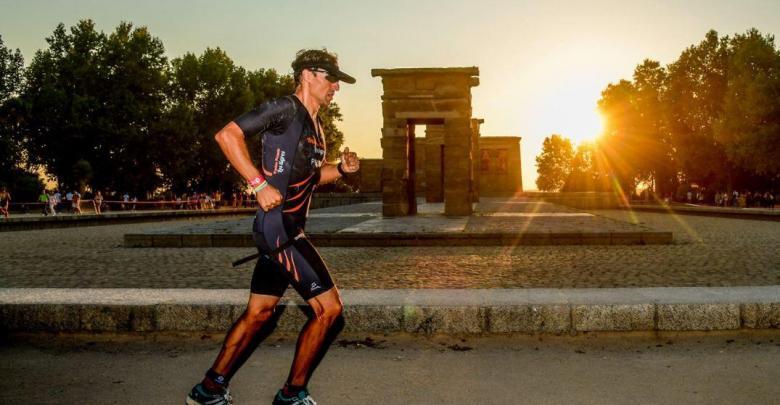 The next September 22 will be held a new edition of the Challenge Madrid where this year the "complete" sign will be hung on the two distances in which it competes, Half and Full Distance.
Challenge Madrid It will have its exit in San Martín de Valdeiglesias (Sierra Oeste of the Community of Madrid), the town that for the second consecutive year will have the blue flag on the beach where the swimming sector will be played.
The new circuits
The cycling segment of 180 Km will be developed through the Sierra Oeste de Madrid where the mountainous relief predominates which gives way to other lower areas through which the Alberche and Perales rivers flow.
The variety of landscapes, as well as the relief and the vegetal species that can be observed, are very valuable since this region runs between the 500 and 1500 meters of altitude.
The running race on foot in the center will be 4 laps that runs mainly through the Calle Mayor, La Almudena Cathedral, the Royal Palace, the Spanish Steps, Camoens promenade and the Debod Temple. At the end, on the last lap, the foot race will enter the Puerta del Sol for its arrival at "Km 0", where the Goal will be located.
You can consult in the following link our article with the test circuits and in this other the latest news for the test
On Saturday, the swim through the Sierra Oeste Swim Challenge
On Saturday, September 21, a swim crossing will be held in the same test stage in the San Juan Swamp, where participants can choose between 2 distances, 1,9 km or 3,8 km
Record Edition
In the 2019, Challenge Madrid will beat all its records, with more than 1.100 registered between the two distances in which you can compete, Half and Full
Further information: https://challenge-madrid.com
You may also be interested in this