14 Spaniards compete in ITU competitions this weekend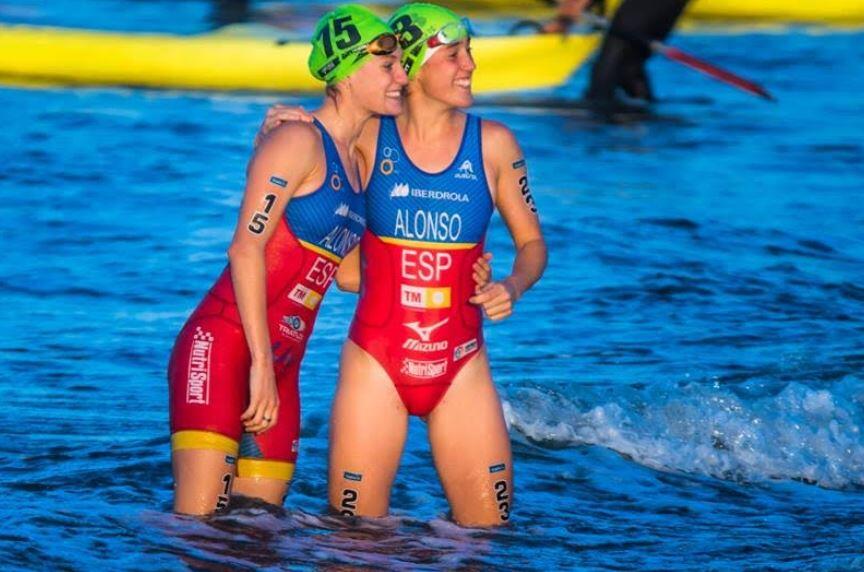 {wbamp-meta name="image" url="/images/stories/noticias_07/heranas-alonso-triatlon.JPG" width="300″ height="150″}
Vicente Hernández and Uxío Abuín lead the TRIARMADA in the Miyazaki World Cup (Japan) while the Alonso Sisters will do it in the African Cup of Agadir (Morocco)
PREVIOUS CUP OF THE WORLD OF MIYAZAKI (JAPAN)
Tomorrow, Saturday, the last test of the World Cup in Miyazaki, Japan, with the presence of four Spanish triathletes: Vicente Hernández recent winner of the ChallengeForte Villa Sardinia, Uxío Abuín que defends last year's victory, Antonio Benito y Cesc Godoy.
The competition will be held under Olympic distance 1500m of swimming, 40km of cycling and 10km of running.
In the male category, the main favorites are Danish Andreas Schilling, the American Kevin McDowell, the Mexican Rodrigo González and the Belgian Marten Van Riel, in addition to the Spaniards Vicente Hernández and Uxío Abuín who start with the dorsal 2 and 7 respectively.
In the feminine category everything seems to indicate a hand in hand between the Japanese Ai Ueda and US Summer Cook.
Schedule
The women's event will be the first to take place, taking the 2: 30 Spanish peninsular time (the 9: 30 local time), while the men's test will start the 6: 00 Spanish peninsular time (13: 00 local time ).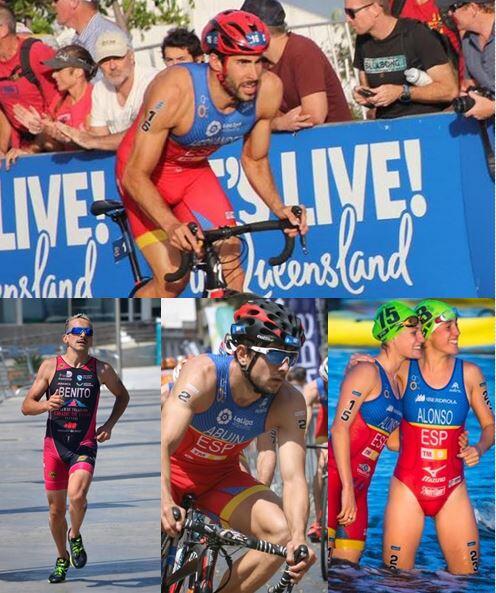 PREVIOUS CUP OF AFRICA OF AGADIR (MOROCCO)
The same day, but in another continent the African is fighting the Agadir Africa Cup in Morocco, with the presence of ten Spanish triathletes. The Agadir test will also be Olympic distance.
In the male category, six Spaniards participate: Ricardo Hernández, Albert Parreño, Marcos Burdaspar, Alberto Parrilla, Carlos Ferrando e Ismael Rojas. In addition there will also be the Valencian Jesús Gomar competing for Georgia. The main favorites are the Luxembourgish Bob Haller, Russian Vladimir Turbayevsiy and the Belgian Erwin Vanderplancke.
In the female competition there will be four Spanish women, Camila Alonso, Melina Alonso, Delioma González e Irene Cabrera. The Ukrainian Yuliya Yelistratova and the Czech Petra Kurikova They are the main favorites.
Schedule
The men's event will start the 8: 45 local time (the 9: 45 hour in mainland Spain) and 45 'after the women's competition.
Photo Antonio Benito: Voice Sports / Photo Camila and Melina: Roberto Gilarte / Photo Vicente Hernandez: Viviane's Logbooklet / Photo Uxio: Facebook Uxio Abuin