Triathlon News
16 years of the first world title of Javier Gómez Noya
World Champion was proclaimed for the first time in Queenstown, New Zealand in the year 2003 in sub23 category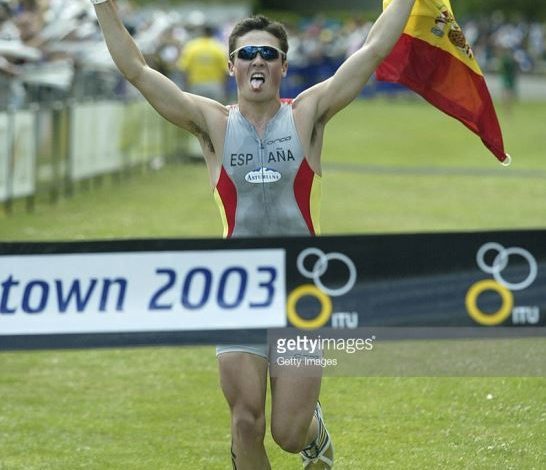 Today December 6, 2019 marks the 16th anniversary of the first world title won by JAvier Gómez Noya, in the town of Queenstown in New Zealand.
The land of antipodes has always been one of the places where Javier Gómez Noya has had better results since, in addition to the 2003 world title, he also won the New Playmouth world cup in 2008, the grand finale of the Auckland world series. 2012, and 2 WTS wins in the New Zealand capital in 2013 and 2014.
El world championship sub23 it was decided in the foot race where Noya was the fastest (in the elite test only 2 men ran more than him) taking the gold medal with a 1 end time: 59: 06, followed by the Australian Nick Hornman to 27 »and from German Steffen Justus a 34. 10". Also note that in that test Ramón Ejeda was 19th and Jose Manuel Tovar XNUMXth.
The Queentown World Cups were very positive for the Spanish team in general, since the same day Zuriñe Rodríguez achieved the bronze medal reaching the finish line behind the great Mirinda Carfrae (3 times winner in Kona). That day Zuri also achieved the best partial on foot of all the competitors ... something that had a lot of merit when Mirinda was in competition. Soraya Pérez also competed but I cannot finish the race.
In elite, Iván Raña was silver
As regards the elite competition that was played the next day Iván Raña achieved the silver medal. The brothers Llanos, Eneko Llanos in 27th position and Hektor Llanos in 39th, also finished the test. In the women's competition Ana Burgos achieved a creditable 8th position, while Pilar Hidalgo was 27th and Ainhoa ​​Murua 34th.
To finish, we must highlight four female triathletes from the junior competition that in the following years have been among the best in the world: Vanessa Fernades (3rd), Helen Jenkins (5th), Daniela Ryf (6th) and Lisa Norden (10th)
This year he achieved his first IRONMAN distance victory
This year Noya has achieved his first victory in an IRONMAN, has been proclaimed LD World Champion in Pontevedra and it has been tercero in the World Series of Triathlon.
In 2020 it will be the year that will focus on the Tokyo Olympics and in the second part of the season his objective is the 70.3 World Cup. Kona has it in mind, he is already classified, but we will have to wait for the games to end to see if he will finally bet on the IRONMAN World Championship
PHOTO: GettyImages