18 Spanish championships in the first Water Games
The triathlon will also have a test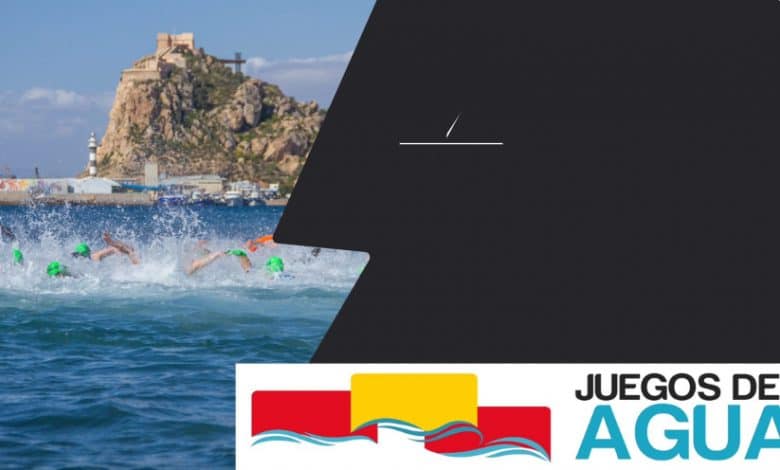 There are only four months left before the start of the first water games that are going to be held in our country and all the competitions, The venues and the dates of celebration.
La Murcia will be the setting for this first edition of the Games, and the chosen venues have been Cartagena, Santiago de la ribera, Cabo de palos, La Manga, Lo Pagan y Los alcazares,
The competitions will begin on September 22 and end on October 2.
18 Spanish Championships
In total, 18 official Spanish Championships will be played:
Open Water (Swimming)
Sprint Triathlon (Triathlon)
Catamaran Class (Sailing)
Crossing K4 and C4 (Canoeing)
Radio control (Sailing)
Wakeboarding (Water Skiing)
Flyski (Motonautics)
Dragon Boat (Canoeing)
rallyjet
Offshore and Circuit (Motonautics)
SUP Long Distance (Surfing)
Sea Paddle (Paddle)
Mar Costa Duo (Fishing and Casting)
Kayak Fishing (Fishing and Casting)
Speed ​​​​SUP (Surfing)
Nafosub and Cevisub (Underwater Activities).
José Hidalgo, President of ADESP, explained that "andhese first Water Games will mean a before and after in sporting events held in our country by the Spanish Sports Federations.
All together, united by specialties, we want to turn Spanish Sport into a motor for our society, tourism and the Spanish economy.".
The Water Games are the first national sporting event organized by ADESP, the Spanish Sports Association, and 10 Spanish Sports Federations: Swimming, Sailing, Canoeing, Surfing, Triathlon, Power Boating, Water Skiing, Fishing and Casting, Underwater Activities and Rowing.