Triathlon News
2 years of the first double of Javier Gómez Noya and Mario Mola
Today 23 of March of 2016 marks two years of the first double of Mola and Noya in an ITU competition.
It was in the New Zealand city of New Plymouth where Javier Gómez Noya and Mario MolThey began their reign in the world triathlon, since in that season 2014 and the next in 2015 Noya was world champion and Mola runner-up.
Later there were other two competitions where the double of the Spaniards was also obtained, in the WTS of Yokohama of the same year 2014 where Noya took the victory to the sprint with Mola. The victory in this test was based above all on T2 where Noya was a few seconds better than Mola, which earned him to win the test.
The third double was produced in the Grand Final of the 2015 WTS in Chicago, where the victory went to Mola, followed in second position by Gómez Noya ... the day he won his 5º world title.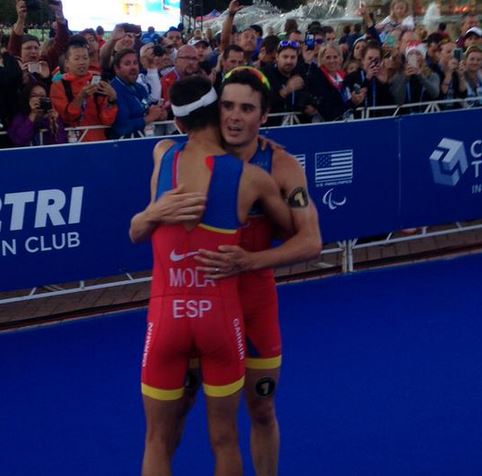 Previously in 2006 there was also another double in a World Cup, in Madrid in charge of Noya (1º) and Raña (2º) ç
Photo: ITU