25 years of the Portocolom International Triathlon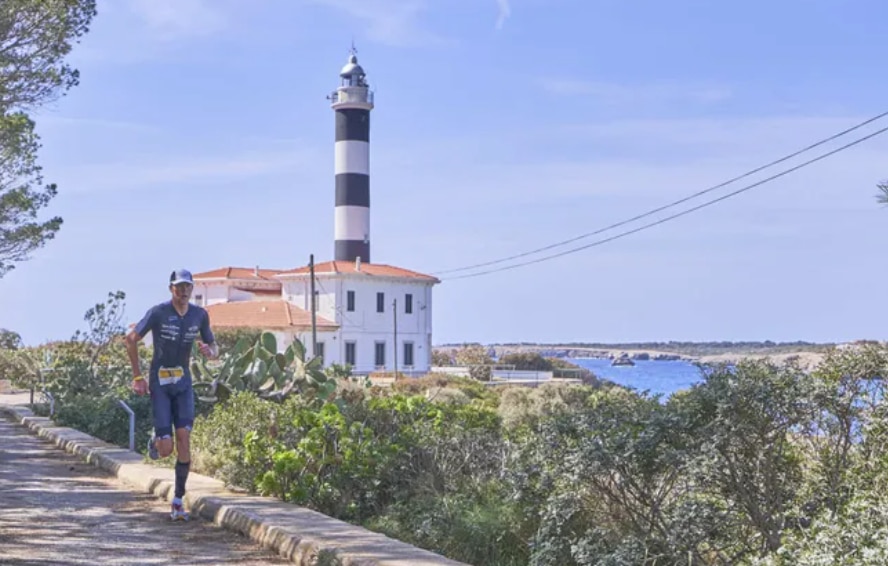 On Sunday, April 2, 2023, the 25th edition of the Portocolom International Triathlon.
Is one of the most awarded tests in the Balearic Islands and chosen several times as the best in the Autonomous Community.
The test is held in the beautiful town of Portocolom, where its lighthouse, inaugurated in 1863, is the emblem of the race.
The competition has a walking circuit through the beautiful old town and surrounded by the bay up to the lighthouse, with unbeatable views of the Mediterranean.
In addition, in its cycling segment, the participants will have to climb the spectacular Sanctuary of Sant Salvador, 2 times in the distance 111.
Without a doubt, it is a competition that must be marked in red on the calendar. Thanks to a great organization, some spectacular circuits and a people dedicated to the race, you will be able to experience the best triathlon atmosphere in Mallorca combining sport and tourism.
Open enrollment process
The test has the registration process open in its 2 distances, 55 and 111.
More information in c https://www.triathlonportocolom.net/