25 years of the Seville Triathlon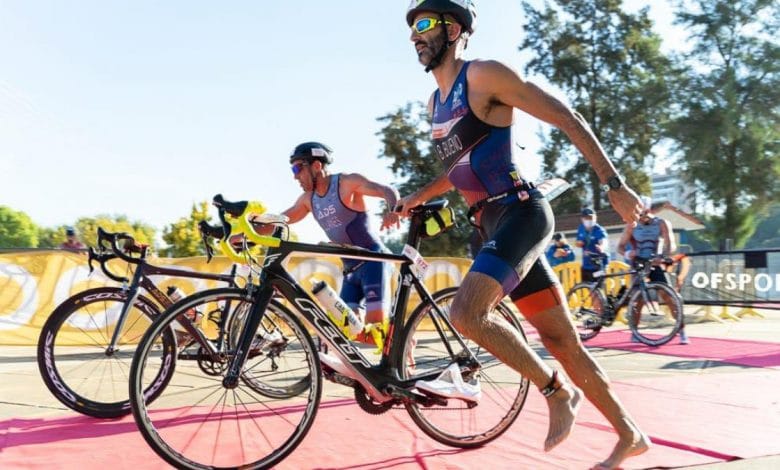 This past Sunday, May 22, 2022, will be remembered for the day on which the 25th birthday of the Seville Triathlon, an edition that will be remembered, in addition to the anniversary, for being one of the best in its long history.
The OF SPORT organization has managed to once again make the Andalusian capital the epicenter of the national triathlon and offer a perfect setting for the dispute of this competition that includes both elite triathletes and beginners.
Proof of these details is the inclusion of the Olympic distance in the national ranking of the Spanish Triathlon Federation for the most expert or the presence, for the first time, of the supersprint distance, ideal to take a first contact with this sport.
The test took place normally and even the weather was in favor of this celebration, offering optimal and even atypical temperatures for this time of year in the city of Seville.
In the competitive chapter, Mario Gil, in the men's category, and Irene Cabrera in the women's category, will be remembered as the winners of this special appointment with history.
Gil had to overcome the best position of Andrew Gordon, second finally, in the swimming sector to take the victory. Third place went to Pablo Fernández.
In women, the narration had a single protagonist, Irene Cabrera, who took the lead of the test in the first strokes and did not leave the position until crossing the finish line. She was accompanied on the podium by Ana Guerrero and Julia Calvo.
In the Sprint distance, Juan Miguel Alanís and Vanesa Urbanz prevailed, while in the debut distance, the aforementioned supersprint won Eva Zancada and Rafael Vera.