Triathlon News
3.600 triathletes will take Madrid
Historical appointment for the triathlon after the union of the Triathlon Villa de Madrid and the Triathlon Day in a new proposal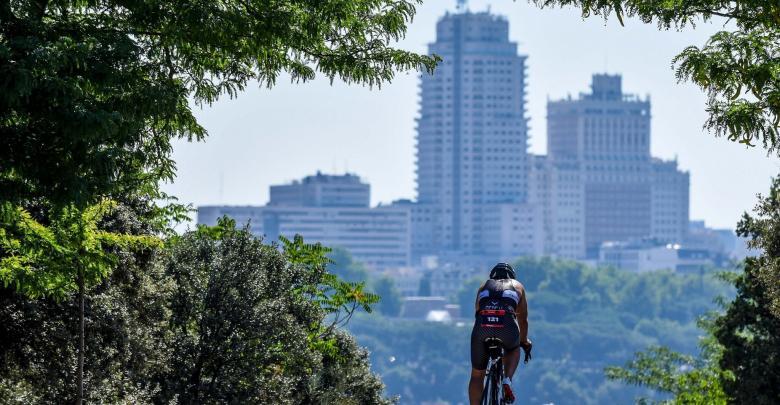 This weekend, the Country House of Madrid will regain prominence in the sport of transitions. And it will do it in a big way. With more than 3.600 athletes who will participate in the Santander Madrid Triathlon during the 29 and 30 in June.
The test, born of fusion of Villa de Madrid Triathlon and Triathlon Day, will become the epicenter of triathlon and the second largest in Spain, only behind the Barcelona Triathlon by Santander.
"A triathlon, many goals".
With the motto "One triathlon, many goals", the Santander Triathlon in Madrid will be the scene of sporting challenges for thousands of participants. A great party that will take place with a extensive program of competitions that has allowed to accommodate athletes of different profiles and levels.
During Saturday, a double schedule is planned. In the morning, it will be played at three distances: Supersprint, Sprint and Olímpico; while in the afternoon it will be the youngest's turn with a School Triathlon that will gather hundreds of participants.
Already on Sunday, the protagonism will be for the Short, the Half and the Aquathlon.
It may interest you
Training and heat What guidelines should you keep in mind to avoid heat stroke?
Indurain and ex-La Liga players protagonists of a solidarity challenge
Miguel Indurain, Banco Santander ambassador, will be next Saturday, June 29, at Casa de Campo, to participate in the Sprint distance as part of a relay team with two journalists.
But you will not be alone. A team made up of former La Liga soccer players César Sánchez and Ismael Urzaiz, along with water polo player Víctor Gutiérrez, will compete with them, leading a solidary challenge of solidarity.
From its departure, a countdown will start that will start from € 15.000. When the last team passes the goal, it will stop and the resulting amount will be donated to Fundela, the Santander Triathlon Series' cause.
More information: santandertriatlonmadrid.com