3 medals for the Spanish Paratriathlon in the European Triathlon Championship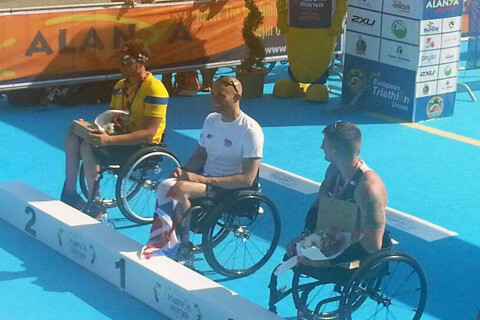 The Spanish paratriathletes offered a magnificent performance, in which they also harvested three medals in the final test of the European Championship held in Alanya. Francesc Sola, Jairo Ruiz y Susana Rodríguez They climbed to the podium in their respective categories, in a competition in which all our representatives participated at a high level in a successful day that passed by the vicinity of the Turkish town.
The competition was contested with a first 750 m swimming section in the Mediterranean Sea, followed by six laps -20 km in total- cyclists. The last sector ran along a route that included an 8% unevenness of 400m, through a circuit consisting of two laps -5km in total- of running.
A splendid Francesc Sola it became European runner-up in category TRI-1 masculine Meanwhile in TRI-3, Raúl Zamabrana entered a remarkable sixth position. For its part, a large Jairo Ruiz I signed the medal bronze en TRI-4. In an event in which Valeriano Moreno was classified in 11º place in the TRI-5 category. As long as Susana Rodríguez y Mayalén Noriega They gave us a real lesson of honor in TRI-6b, by hanging bronze medal after suffering a puncture at the beginning of the cycle segment.
Thus ended an excellent performance of all our Spaniards, which highlights the enormous potential of our athletes on their way to the next Rio Paralympic Games in 2016.
Classifications:
FETRI