Triathlon News
3 months for the Challenge Salou
It will be next March 29, 2020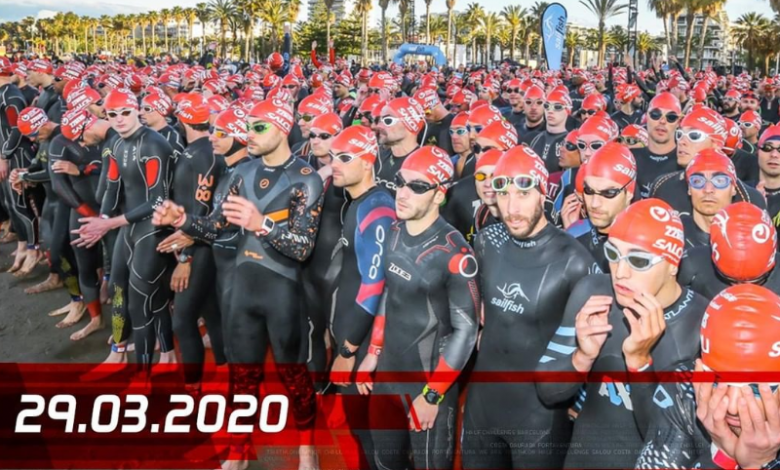 The next edition of the Challenge Salou It will be held on March 29, 2020 and there are only 3 months left for the competition.
It will be the first Medium Distance Triathlon in Europe
Salou will start the triathlon season in Europe and will be the first venue and opening of the Challenge franchise with 41 races in 21 countries.
25.000 € in prizes
The presence of professional triathletes is having, as last year, a great acceptance and that is that the € 25.000 in prizes and the sum of points for the Challenge Family World Bonus of the franchise (https://www.challenge-family.com/world-bonus/) does not go unnoticed.
Qualifying test for The Championship, the Challenge World Championship
In addition, Challenge Salou It will be the first test in Europe qualifying and will deliver SLOTS for the World Championship in Samorín (Slovakia).
The circuits in Strava
Challenge Salou 2020 MD Strava Circuit
In the course of swimming (1 lap) You will have the opportunity to swim by a spectacular beach, with shallow waters and with views that reach the Delta de l'Ebre and the Serra de la Mussara.
The circuit of cycling (3 laps) It runs along a highway where you will be surprised by the average speed reached.
Y running (4 turns) you will discover the charm of the Costa Daurada and the warmth of the large public during the tour.
Challenge Salou 2020 Short Strava Circuit
If you are looking for a test before jumping to medium distance, Challenge Salou offers you the opportunity to test yourself in a SHORT (1 lap in swimming, 2 by bike and 2 in the running race) going through the same circuits as in the Middle Distance.
Sign up starting November 1 from 2019 and enjoy a test certified by the quality standards of the Challenge Family events.
More information http://challenge-salou.com/