Triathlon News
33 Spanish triathletes will participate in the European Cup of Gran Canaria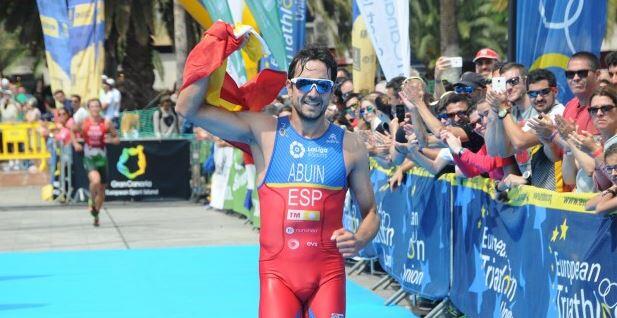 {wbamp-meta name = »image» url = »images / stories / noticias_08 / prev-copa-europa-triatlon-gran-canaria.JPG» width = »300 ″ height =» 150 ″}
A total of 33 Spanish triathletes, 19 women and 14 men, will participate in the European Cup of Triathlon in Gran Canaria next Sunday 18
The competition on the island, first european international triathlon test of the year, opens a cycle in which the presence of the athletes representing the Spanish Triathlon Federation will be numerous both in the Canary Islands and in Quarteira, Portugal, as well as in Melilla on April 15.
The competition Male elite will start at 14:45 p.m. Uxío Abuín, third last year in the test, arrives in Las Palmas de Gran Canaria after playing the first of the World Series tests in Abu Dhabi. With him will be Antonio Serrat, fifth in the last European U23; Roberto Sánchez Mantecón, which comes from finishing and starting the season with seventh places in World Cup events; Francesc Godoy, champion of Spain in 2017 in Valencia; the Junior European runner-up, Javier Lluch; and names as well known in the Spanish triathlon as David Castro, Antonio Benito, Jordi García, Genís Grau, Camilo Puertas, Andrés Cendán, Miguel Ángel Fidalgo, and the canary Ricardo Hernández Marrero.
Among the women, departing at 13:15 p.m., Anna Godoy, habitual of the World Series with Spain in 2017; Sara Pérez Sala, champion of Spain 2017; Carmen Gómez, third in Gran Canaria last year; or Cecilia Santamaría e Inés Santiago, who already rose to the podium in 2017 in European Cup events, will be tricks along with other prominent Spanish triathletes such as Camila Alonso, María Rico, Iria Rodríguez, Noelia Juan, Inés Castaño, Carla Castaño, Claudia Pérez, Marta Sánchez, Ana Mariblanca, Ibone Sánchez, Sara Guerrero, Ana Carvajal, Meritxell Velasco or the canary Delioma González.
The presence of the main Spanish triathletes in lto the European Cup of Triathlon Gran Canaria, which together with popular competitions of all categories will allow hundreds of triathletes to participate on the same stage as the most outstanding athletes on the continent, is held thanks to the collaboration of the Cabildo de Gran Canaria through the Tourist Board and the Insular Institute sports; the City Council of Las Palmas de Gran Canaria and the Municipal Sports Institute; and the Government of the Canary Islands with Promotur, Turismo de Canarias, with the Spanish Triathlon Federation and the International European Union.
Source and photo: FETRI