Triathlon News
More than 4.000 athletes in the Multideporte World Championship in Pontevedra
It will be the multisport world cup with the largest participation in history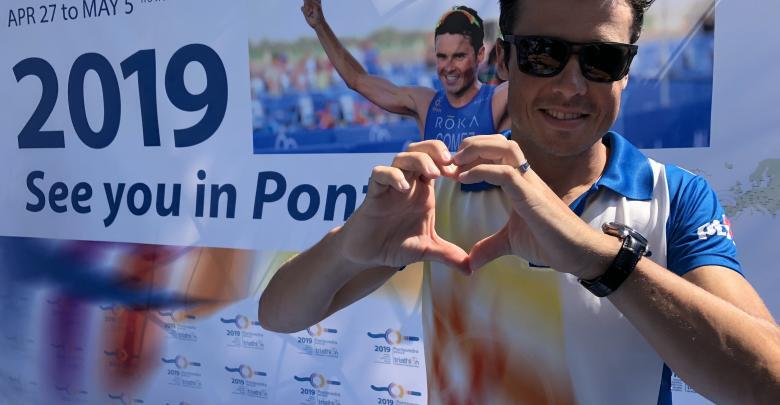 E ITU Pontevedra World Championships by Santander, which is celebrated between the 27 in April and the 4 in May, It will be the Multisport World Cup with the highest participation in history, since has more than 4.000 athletes registered among Duathlon World Championships, Cross Triathlon, Acuatlon, Aquabike y Long Distance Triathlon.
Pontevedra 2019 is also the international championship with the most spanish people registered (800) how many have been organized throughout the history of triathlon inside or outside our country. Another significant fact is the high percentage of women who will take part in some of the tests, almost 33% of the total (1.300 women), when the usual in this type of tests is around 25%.
There will be a total of 1.047 registered more than in Fyn 2018 (Denmark), the previous World Cup headquarters, and 726 more than in Penticton 2017 (Canada) where the first in history were held. The arrival of more than 3.000 foreign triathletes, duathletes and aquatists (with a stay of between 3 and 4 nights on average) will have a significant economic impact at the regional level.
Among the nationalities with the greatest presence, large group of Britons with 927 registered athletes, followed by 751 Americans, almost 200 Portuguese, 161 Brazilians, or 150 Australians, among a total of 54 countries represented.
The discipline that will bring together the largest number of athletes is the duathlon (1.280), with the sprint and standard modalities, followed by the Long Distance Triathlon World Championship with 900 triathletes, between elite and age groups.
Adding the five disciplines there will be It will be the largest multisport world cup in history and the average age is between 45 and 49 years among popular triathletes, called 'age groups'. As a curiosity, this World 'Multisport' will feature 22 participants over 80 years old.
These figures represent unprecedented success, and make Pontevedra at the headquarters of the largest triathlon event in terms of participation of all those organized in Spain.
Pontevedra 2019 is a multidisciplinary event that will offer athletes and companions a very complete culture and leisure agenda, with activities of all kinds (TriFest music festival, opening ceremony, pasta party, guided tours of the province ...) which has achieved a hotel occupancy rate of almost 100% in all the towns near Pontevedra.