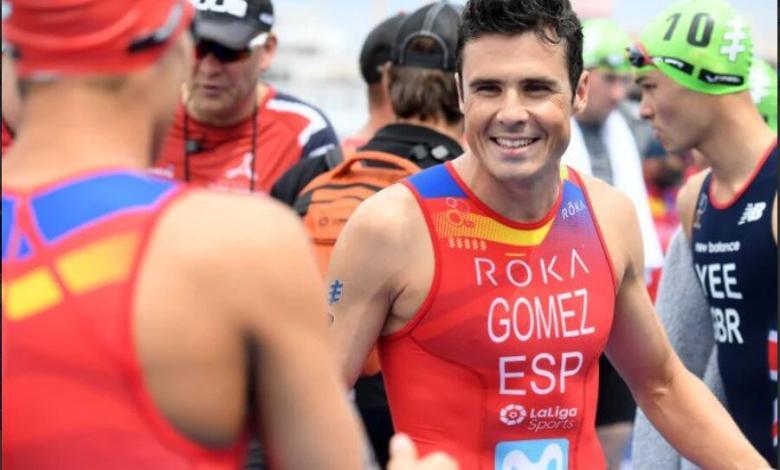 The World Triathlon has just published the start list for the first appointment of the Triathlon World Series of the 2021 season, the Yokohama WTS.
The test to be held on May 15 will be attended by 4 Spaniards: Javier Gómez Noya, Fernando Alarza, Antonio Serrat y Miriam Casillas.
The absence of Mario Mola, but as already we announced A few weeks ago, he already confirmed that he was going to focus more on the Games than the World Series
As for the rest of the participants, there will be the 2020 World Champion Vicent Luis, but not Georgia Taylor Brown.
5 Spanish victories in this test
Mario Mola has achieved 3 victories in this test (2018, 2017 and 2016) while Javier Gómez Noya climbed to the top in 2014 and 2015
WTS 2021 Calendar
May 15: Yokohama, Japan
June 6: Leeds, UK
July 10-11: Hamburg, Germany
13-15 August: Montreal, Canada
August 17-22: Edmonton, Canada
October 16-17, Bermuda
November 5-6: Abu Dhabi, UAE
Date to be confirmed: Chengdu, China
The Olympic qualification period will begin in May
El Olympic Qualification Period It will remain open until June 21, while the Paralympic Classification is open until July 15.
This new Olympic qualification period gives athletes the opportunity to compete in a total of 6 events, including the WTS events in Yokohama and Leeds; the World Cups in Osaka, Lisbon, Arzachena and Huatulco.
Scorable tests
Osaka World Cup (May 8-9)
WTS Yokohama (May 15)
Lisbon World Cup (22-23- May)
Arzachena World Cup (May 29-30)
WTS Leeds (5-6-June)
Huatulco World Cup (June 12-13)
More information https://yokohama.triathlon.org/
Price drop on Amazon
399,00€
4 New From 399,00 €

Amazon.com
80,21€
3 New From 247,89 €
45 Used From 80,21 €

Amazon.com
More discounts