44 Spaniards in the Melilla Triathlon European Cup
Miriam Casillas and Alberto González lead the participation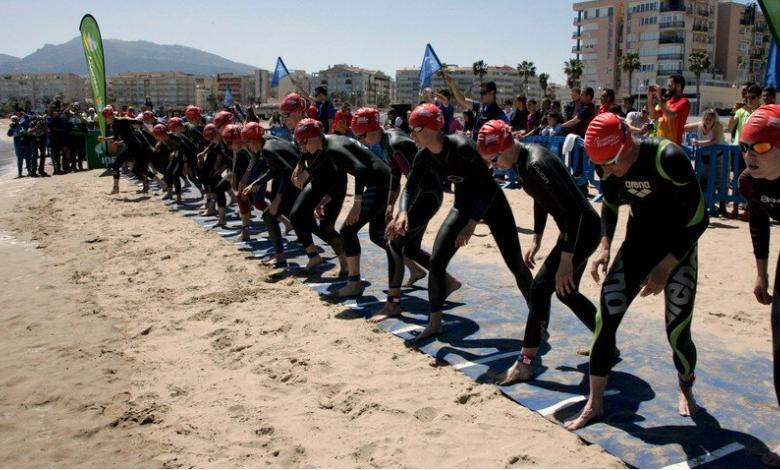 The Autonomous City of Melilla will celebrate this weekend the Triathlon European Cup which will open the European ITU calendar.
Strict health protocol
Safety and strict protocol will prevail along with sporting factors in a competition that will attract the eyes of the entire international scene as it is the first international event of the season and has an exceptional participation
All activities will take place without public and with a small number of people necessary for their development.
The circuits will be protected to avoid visibility as far as possible
The circuits
As for the circuits, the swimming will take place over 750 meters on the beach of San Lorenzo.
In addition to the Paseo Marítimo, the cycling segment will reach Plaza de España and Avenida Juan Carlos I, with a 4,7-kilometer route that will take 4 laps.
To finish, the race on foot will run along the promenade and the closed area with a total route of 2,5 kilometers in which each participant will have to do two laps.
High international level
Among the internationals that will be in the test stand out in the female category Beaugrand , Periault,, Rappaport, or Olmo among others
In the male category, the presence of Bergere, Conix, Pevtsov among others stands out
Opening hours
The Melilla 2021 European Triathlon Cup will be held in the elite category at the following times
Female test : From 16:XNUMX p.m.
Male test: 16: 30 h.
Spanish participation in the Melilla 2021 Triathlon European Cup
The Spanish team will be represented by 44 members of which 25 are women and 19 are men.
Elite Women
14- Sara Pérez
18- Xisca Tous
20- Marta Sanchez
25- Cecilia Santamaria
26- Tamara Gomez
35- Sara Guerrero
36- Noelia Juan
37- Camila Alonso
42- Iria Rodriguez
46- Marta Pintanel
47- Laura Duran
50- Sofia Aguayo
51- Iratxe Arenal
52- Yaiza Saiz
53- Clara Aulinas
54- Claudia Perez
58- Natalia Hidalgo
59- Martha Romance
62- Maria Casals
63- Sara Alemany
65- Helena Moragas
68- Sara Melitta Gimena
69- Natalia Castro
70- Sonia Ruiz
Male Elite
9- Genis Grau
11- Alberto Gonzalez
28- Kevin Tarek Vinuela
35- Guillem Montiel
36- Sergio Baxter
42- Andres Cendan
43- Hector Arevalo
44- Adrian Saez
45- Ander Noain
47- Mikel Ibergallartu
49- Alvaro Martinez
52- Angel Sánchez
54- Ruben Pereira
55- Igor Bellido
57- Jesus Jimenez
58- Vincent Gandia
59- Daniel Tolosa
66- Jorge Gonzalez
70- Esteban Basanta