5 days for the closing of registrations of the TriGrandPrix Navarra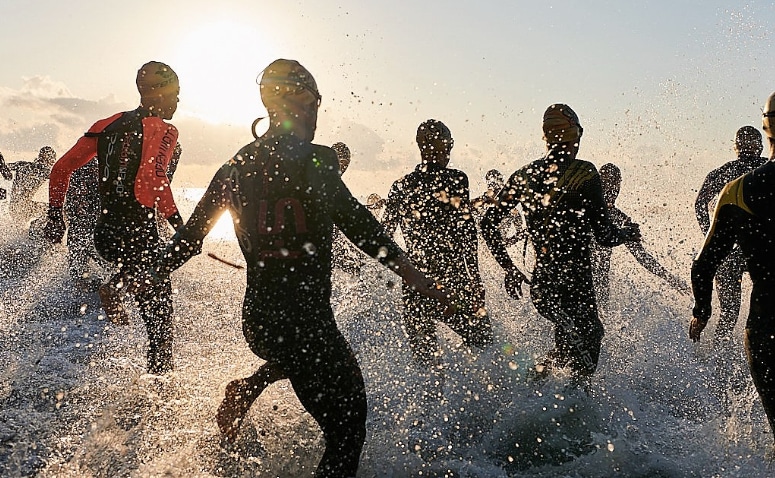 Aritzaleku is preparing for what may be the most important triathlon weekend of 2011 for Navarra. The Aritzaleku triathlon is the third stage of the TriGrandPrix after the success achieved in the United Kingdom and in Zarautz.
This Triathlon Experience will have the participation of more than 400 competitors distributed between Saturday and Sunday. On Saturday it is the turn of the Super Sprint Triathlon, Sprint, Cadets and Children. The combination of all these modalities, lunches, dinners and live music indicates that Navarra will experience a family, sporty and fun weekend.
Sunday is the star test, the Navarra Long Distance Championship, and there we will see the TriGrandPrix Leader Raul Amatriain, defend his leadership against Jonathan Hotchkiss (winner of the UK TriGrandPrix), Miquel Blanchart who has just completed the same partial race on foot than Clemente and Xavier Boneta who, although he did not have a good day in Zarautz, may be ahead in Navarra. Will Raul be the new Navarrese Long Distance champion?
On the women's side, Lucy Gossage travels from London to take the TriGrandPrix Leadership. Lucy will have to fight the victory between Ana Casares and Estefanía Gomez del Lagunak. Dig the possibility that Anna Cleaver is coming to Aritzaleku.
Registration closes on Tuesday 28! The options are: Kids, Super Sprint, Sprint, Relay Sprint, Medium Distance and Medium Distance Relay.
TriGrandPrix 2011 Championship Rankings Stage 2
Male Championship

First Name

Last Name

Gender

Category

Finish

Championship

Raul

Amatriain

Male

Aug 30 - 39

08:08:46

1400

Tom

Sturdy

Male

Aug 30 - 39

08:11:29

1150

Xavier

Boneta Herrera

Male

Aug 30 - 39

08:29:30

1060

Jonathan

Hotchkiss

Male

Aug 30 - 39

03:40:42

1000

clement

Alonso Mckernan

Male

Aug 30 - 39

03:41:20

1000
Women's Championship

First Name

Last Name

Gender

Category

Finish

Championship

Julia

Grant

female

Aug 20 - 29

08:52:15

1750

Cat

Morrison

female

Aug 30 - 39

04:08:27

1000

Lucy

Gossage

female

Aug 20 - 29

04:23:47

900

Anna

Cleaver

female

Aug 30 - 39

04:16:36

900

Eimear

Mullan

female

Aug 20 - 29

04:27:26

850