Triathlon News
5 Spanish will be at the Ultraman World Championship in Hawaii
An Ultraman consists of completing 515 kilometers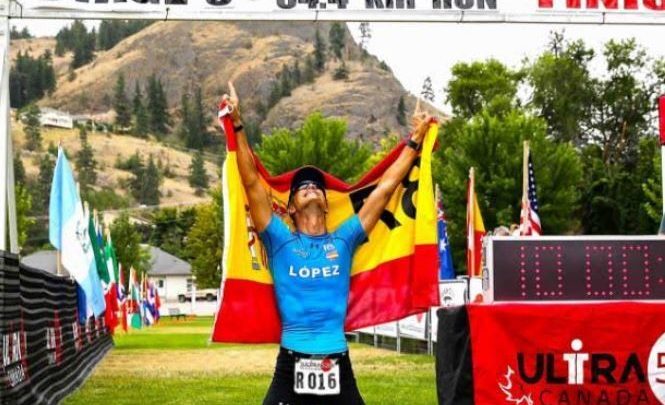 During the 23 to November 25 will be held a new edition of the Ultraman from Hawaii where we will have 5 Spanish participants.
An Ultraman consists of completing 515 kilometers on the island of Hawaii where each participant of the test will complete in 3 days 10 km of swimming in the ocean , 421 km of cycling and 84 km of Carrera on foot with a double marathon
The 33º edition of the World Championship in Hawaii this 2018 is marked above all by the modification of the mythical routes as a consequence of the natural damage that the Kailauea volcano caused with its eruption this year.
The cycle route of the first stage that ended in Volcano and the second stage that started there as well, and ended in Hawi, where the "double marathon" of the third stage started, have been modified by the impossibility of driving on highways devastated by the lava of the volcano.
Juan Bautista Castilla Arroyo, Delia Banus Pedreny , Marc Siques LLagostera, Ignacio Quiles Lara y Juan Luis Quero Guerrero they will be our representatives
In the analysis of favorites for the career that our collaborator Marcos Bonilla, Ultraman at 2017, made, the most prominent one is Rob Gray , winner of last year and second in 2016. Rob got the run in the second marathon last year (last 42 km)
Another Ultraman to keep in mind is Iñaki de la Parra, winner at 2016, David Hainish, Richard Thompson o I look at Kregar among others
The Spaniards in the Ultraman of Hawaii 2018
Regarding the Spanish presence in the test we have 5 triathletes this year. Undoubtedly the main favorite among the Spanish is Juan Bautista Castilla Arroyo, better known as "Chamba"That after having competed in all the world series and Ultraman venues, this is their first world championship.
On the way to Hawaii he has achieved a second place in Canada, a third place in Australia, so he has chances to enter the Top 5-10.
A very pleasant novelty is the participation of a girl among the Spaniards; the triathlete Delia Banus Pedreny. Which is opening the doors of feminine ultradistance in our country.
Complete the Spanish representation Marc Siques LLagostera, Ignacio Quiles Lara y Juan Luis Quero Guerrero.
We are sure that all the Spanish crew will complete a great role in Hawaii, taking over from the participation of Marc Puig, Marcos López Bonilla y Roger Lacaci last year.
Schedule
Stage 1º 10 km swimming + 145 km cycling
Friday: 23 November
6 time: 30 am (18: 30 Spanish time)
Stage 2º 276 km cycling
Saturday: 24 November
6 time: 30 am (18: 30 Spanish time)
Stage 3º 84 walking race
Sunday: 25 November
6 time: 00 am (18: 00 Spanish time)
Participants List
The test is limited to 40 participants, you can check the departure list this link
Results
You can see the results of the test in the following links
Further information: http://ultramanlive.com