5 placed for Jon Erguin at the European Winter Triathlon Championships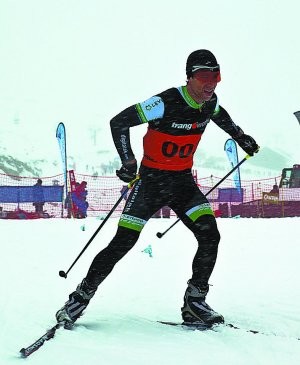 Tireless of reaping success wherever he goes, Trigoi TT triathlete, Jon Erguin, who won the title of Champion of Spain last January in this sporting discipline and who only a week ago climbed to second place on the podium in the Winter Triathlon European Cup, today has returned to compete in the European Championship held in the Italian town of Valsesia, achieving a deserved 5 place.
The Swedish Andras Svanebo took the first position of the podium, 01:20:47, followed by the Italian Daniel Antonioly, the only one capable of beating Jon Erguin last weekend in the European Cup held last weekend in Oberstaufen , and Frenchman Nicolas Lebrun who took third position on the podium.
Despite the fact that in the race on foot the sensations of the Spaniard were not very good, which made him lose a lot of time in this segment, in the cycling segment, as usual in it, he managed to climb positions to finish, after skiing bottom, in a deserved fifth position.
With his sights set on the World Championship, the Trigoi TT triathlete is happy, hoping to improve his sensations in the running segment and thus be able to offer a new podium in an international event.
Results: http://www.triathlon.org/results/results/2012_oberstaufen_itu_winter_triathlon_european_cup/7696/